Getting Back on the Horse
CEHHS Grad Wants to Introduce Athletic Training to Equestrian World
When Shelby Janes fell off her horse as a child, she got back on. But due to recurring injuries, she had difficulties staying on.
The would-be equestrian wants to use her personal experiences — and her new degree in athletic training — to convince other horse riders that athletic training could help them stay on their mounts longer.
Janes came to the University of Idaho in Fall 2020 to start the two-year master's program in Athletic Training. She learned about the program through conversations with a U of I student doing a clinical rotation at Seattle Pacific University, where she was studying as an undergraduate.
"He said he loved the program so I took a look," she said. "I was impressed by the comprehensive nature of the program and all of the different aspects of patient care they teach."
Once Janes arrived in Moscow, she didn't stay long. Not knowing what specific area of athletic training she wanted to pursue, she applied for a diversity of rotations across the country to receive a well-rounded understanding of the trade.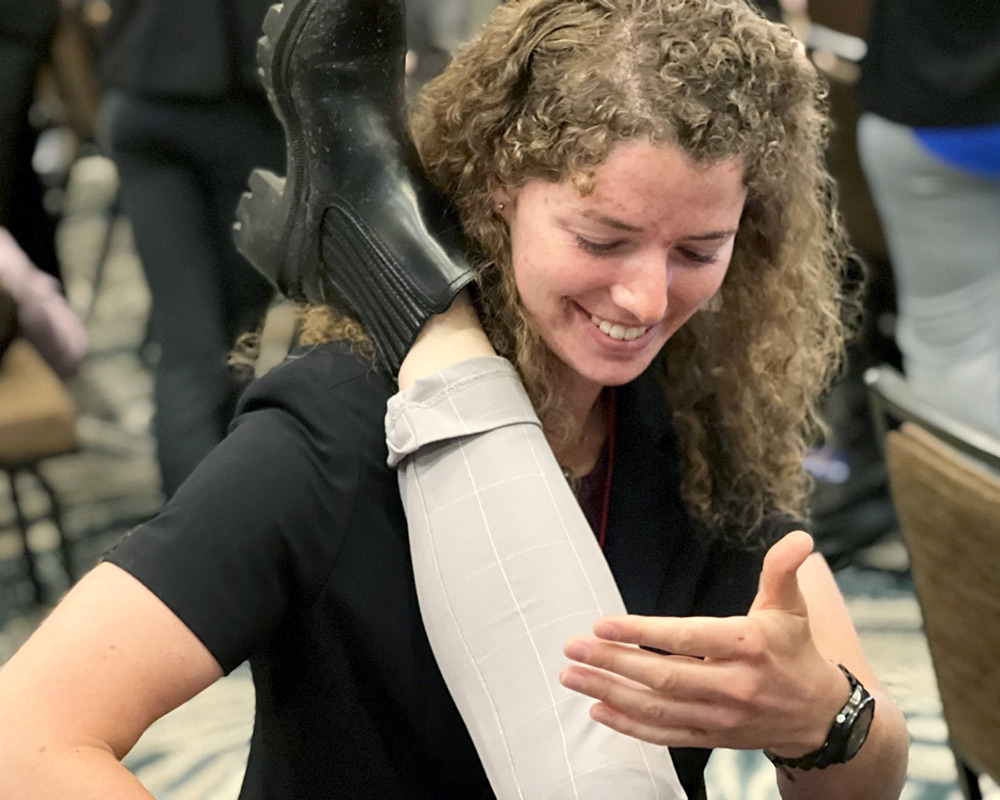 Her rotations included:
Fall 2020 - The football team at the United States Military Academy at West Point: Even though most of the sporting world was paused at that time due to COVID-19, Army played several games. She kept busy because she was the only athletic training student working in a situation where normally there would be three.
Spring 2021 – A dance team at George Mason University in Fairfax, Virginia: Janes worked with the dancers on rehabilitation assignments and evaluations.
"I grew up riding horses. I started when I was six. I got injured a lot – I had three knee surgeries. I wish I knew about athletic training back them to help me recover and to train smarter."

— Shelby Janes, master's student
Fall 2021 – Distribution team members at Amazon Fulfillment Center in Spokane, Washington: She specialized in bio-mechanical and ergonomic assessments.
Fall 2021 – Fall and Winter sports (soccer, football, basketball, volleyball and wrestling) at Snohomish High School in Washington: Janes spent her days helping with evaluations, injury rehab and monitoring practices for injuries.
Spring 2022 – The Stanford University softball team in Palo Alto, California. She evaluated and treated softball players' injuries and provided information about training and wellness.
It was during her time working with dancers at George Mason that Janes began thinking about how she could combine athletic training and her love of equestrian sports. She noticed how the head athletic trainer not only treated injuries after they occurred but also taught athletes how to care for their bodies to prevent future injuries. Janes immediately drew comparisons to her experiences.
"I grew up riding horses," the Spring 2022 graduate said. "I started when I was six. I got injured a lot – I had three knee surgeries. I wish I knew about athletic training back then to help me recover and to train smarter."
Although Janes will likely start her new career in high school or college athletics, her long-term goal is to introduce the concept of athletic training to a group of people that may not realize how beneficial it could be.
Because of her diverse training at U of I, she feels confident about working and thriving in athletic training for traditional sports while keeping her eyes open for the opportunity to bring her knowledge and experience to where her heart lies.
"Because of my injuries, I understand the need for this kind of training for horse riding," she said. "I think the equestrian community needs this and I want to be the one to bring it to them."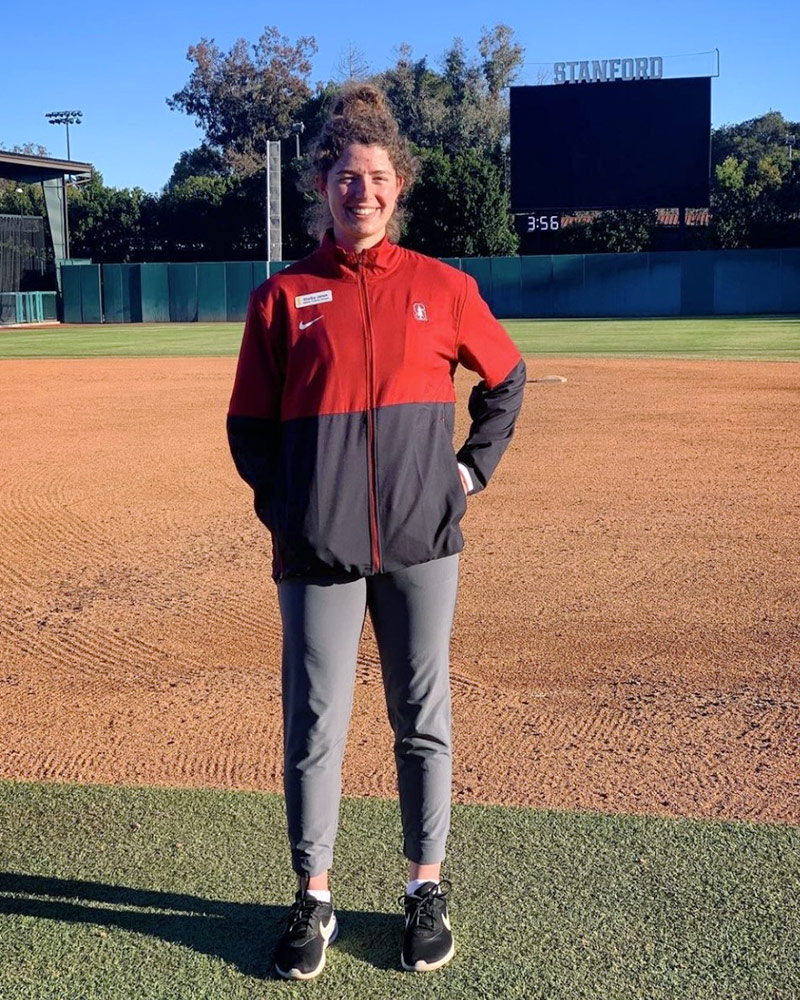 Article by David Jackson, University Communications and Marketing.
Photos by Shelby Janes.
Published in April 2022.