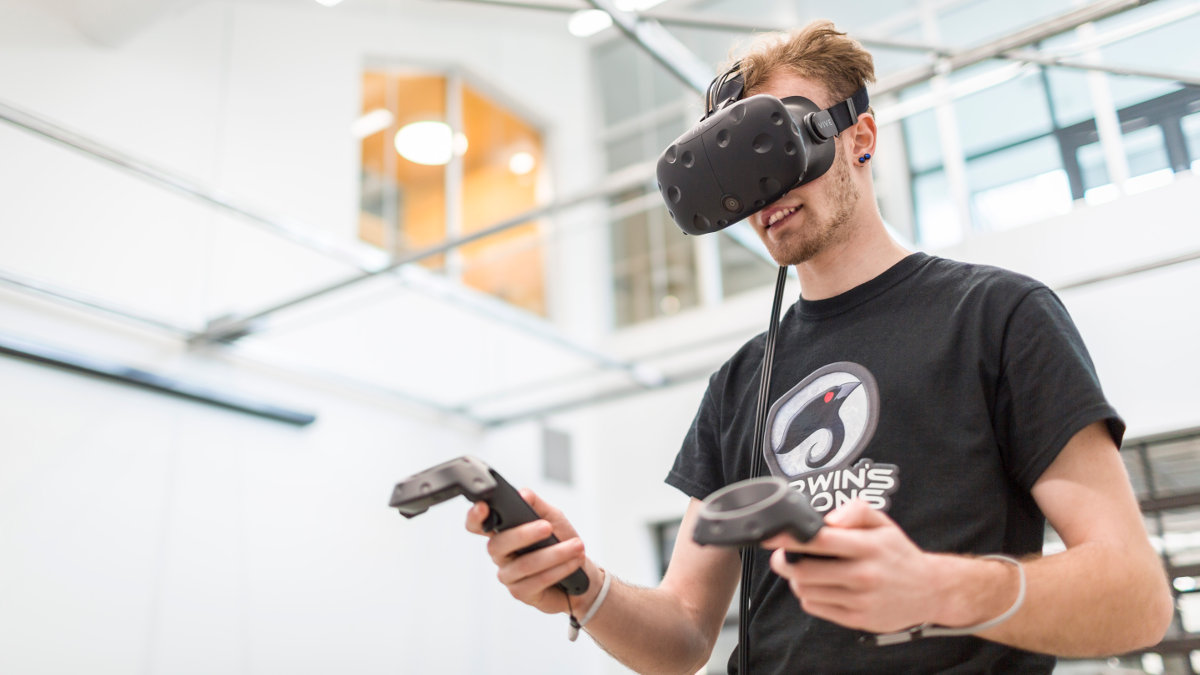 Unleash the power of the virtual world.
From entertainment to education, virtual technology has transformed the way people live and work around the globe.
As a student in this industry-driven program, you will learn to create virtual technologies for gaming, animated films, simulations, business and education, and other applications. You will study art and design, computer science, 3D modeling, animation, world building, storytelling, character design, spatial design, four-dimensional design, and much more.
Design studios and hands-on projects provide opportunities to practice building virtual worlds for real clients. For example, you could help build second-life environments for education and health care, liquid scenery for student plays, interactive virtual realities for first-responder training, and animated films for a university festival.
This program could be a good fit if you:
Enjoy working with technology
Like video games, animated movies, and other electronic entertainment
Are creative and imaginative
Are interested in art or design
Have strong computer skills
Are a good problem solver
With this degree, you could become a/an:
World builder (entertainment, non-entertainment, education, simulation)
Animator
Game designer
Game level designer
Visualization specialist
More degrees below. Enjoy!