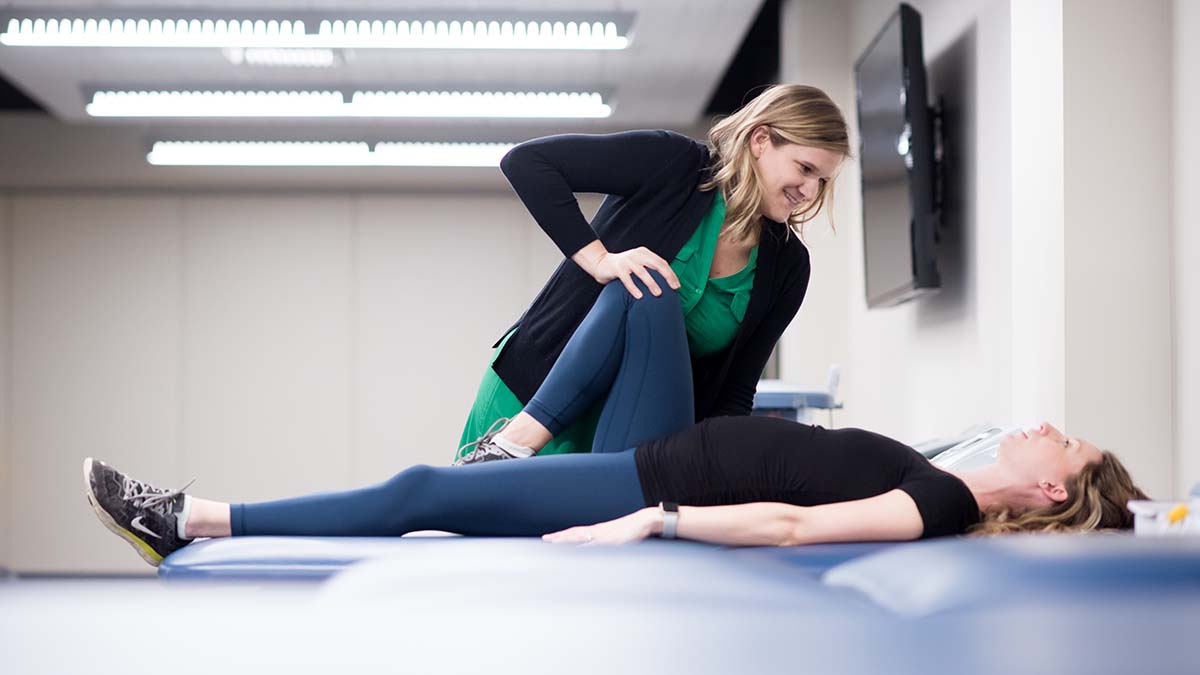 Healthy spines, healthy living.
Find the body's balance between its main structures — the skeleton, muscles and nerves — and help others live healthy lives by studying in the pre-chiropractic program.
Chiropractors help their patients improve their health by making adjustments to those structures, specifically, the spinal column. Many patients seek chiropractic care for back, neck and joint problems, but they often prefer treatment that does not rely on medication or surgery.
Choose a degree major that you enjoy and carefully check admission requirements at chiropractic schools of interest and take the required coursework. These may include anatomy, physiology, biomechanics, chemistry and human nutrition among others.
This program is a good fit if you:
Enjoy math and science
Are a good problem solver
Like to work with people and to help others
Like working with your hands
Are interested in caring for people's physical health
With this preparation track, you could become a:
More degrees below. Enjoy!