Women's Volleyball Club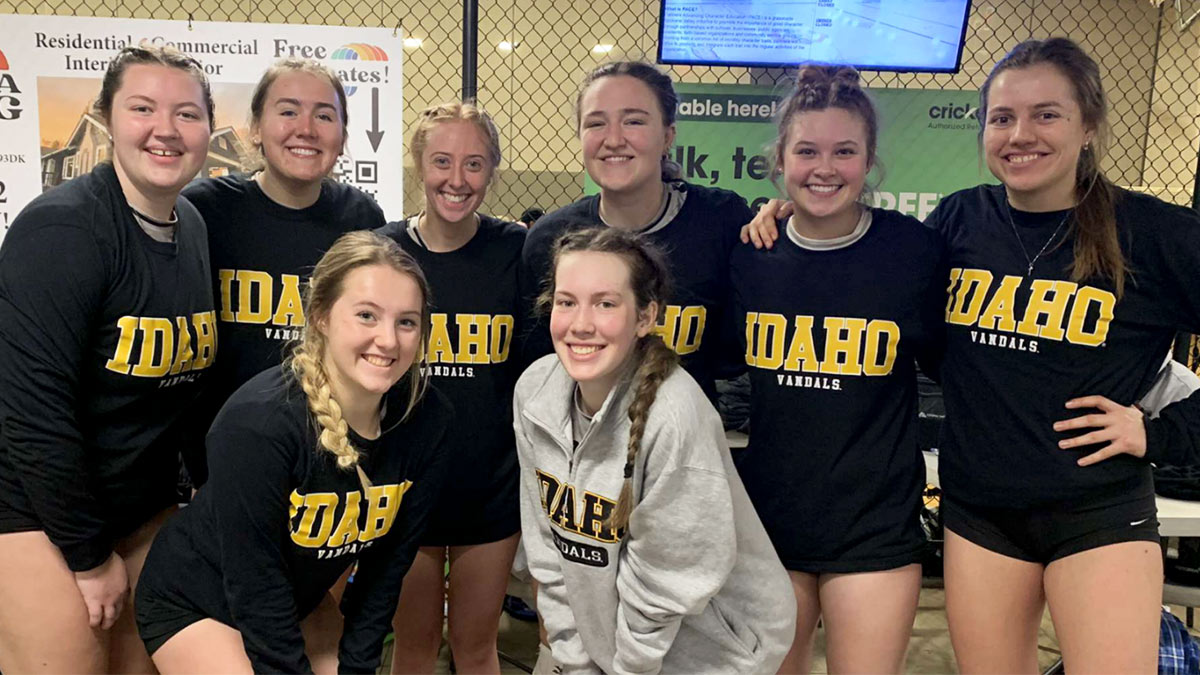 The Women's Volleyball Club welcomes all undergraduate students and graduate students who are interested in playing volleyball. We have players from all levels, and anyone can join at any time. Go Vandals!
What We Do
We are a part of the PIVA league that consist of other club teams from the Evergreen Region (Washington, Oregon and Idaho). We practice twice a week and travel to weekend long tournaments 3-4 times a semester. Club fees are $100 a semester, which pays for travel fees including gas and hotels. On top of this, we also hold several fundraisers such as football and basketball clean-ups, and placing the volleyball floors for the Varsity team to help offset costs.
For more information, visit us on Facebook.
Contact Information
President: Mia Jarrard – jarr3349@vandals.uidaho.edu
Vice President: Kaylynn Johnson – john3488@vandals.uidaho.edu