Bass Club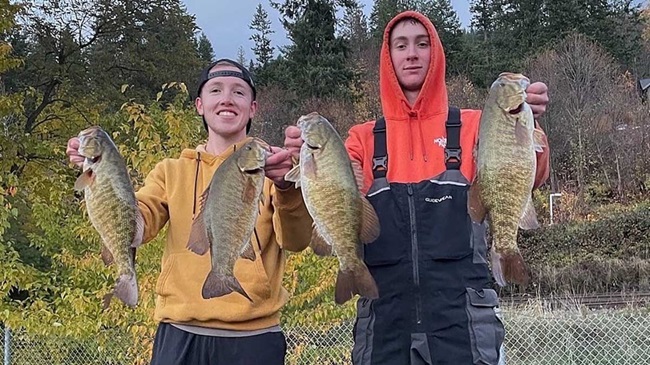 Bass Club is a college-sanctioned fishing club recognized by Major League Fishing, B.A.S.S., and Cabela's Collegiate Bass Fishing as a college fishing team.
Gain eligibility to participate in college-level tournaments and compete to win boats, merchandise and cash prizes for the club. The club has numerous sponsors, affording it the benefit of purchasing equipment at competitive prices.
Not a tournament angler? The club accepts all new members who love to fish. The club partakes in different fishing trips to target specific species such as bass, trout, steelhead, northern pike and more.
The Bass Club holds itself to a high standard of sportsmanship, values and self-discipline. It strives to promote the sport of fishing at the University of Idaho and throughout the Pacific Northwest. Its goal is to grow the sport so all schools in the region might one day have a fishing club.
Follow the team on Instagram for more information.
Club Dues
$60 per semester
Contact Information
President | Nate Kimberling | email
Vice President | Matt Kavanaugh | email | 208-819-9612