Meet Our People
Graduate Students
---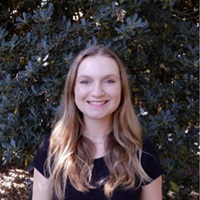 Madison Allen
Education: B.S. Animal Science, California Polytechnic State University, San Luis Obispo
Experience: Ranch Hand at IX Ranch and O'Reilly Polled Herefords, Beginning Horseback Riding Teaching Assistant at Cal Poly, Veterinary Assistant at Creston Large Animal Vet Services, Stenner Creek Animal Hospital, and Loomis Basin Equine Medical Center
Interests: horseback riding, baking, fishing, hiking, curling up with a good book, thrifting, having open-minded conversations, live music, paddleboarding (a skill in progress)
Hometown: Clarksburg, California
---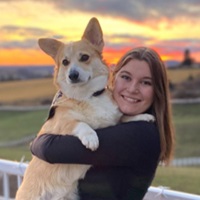 Paxton Bolen
Education: B.S. Wildlife Resources with a Minor in Rangeland Ecology, University of Idaho
Experience: Wildlife Technician with the Idaho Department of Fish and Game, Supplemental Instructor for Biology at the University of Idaho, Bird Rehabilitation Intern at the Ruth Melichar Bird Center, Vice President of Academic Excellence for the Beta Kappa chapter of Kappa Kappa Gamma, and Paddlefish Lab Technician at the University of Idaho
Interests: Hiking with my dog, backpacking, fishing, hunting with my dad, paddleboarding, white water rafting, snowboarding, house plants, ceramics, art, plant pressing, and hanging out with friends!
Hometown: Boise, Idaho
---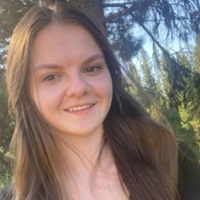 Jessi Bright
Education: B.S. Wildlife Resources, University of Idaho
Experience: Large Carnivore and Bird Intern Keeper at Idaho Falls Zoo, Wildlife Rehabilitation Intern at Palouse Wildlife Rescue and Rehabilitation, After School Care Teacher at St. Mary's Elementary School, MOSS Day Camp Instructor
Interests: Hiking, camping, house plants, art in any form, dabbling in birding, working with animals in anyway possible, and I love a good murder documentary!
Home Town: Born in Oklahoma, but have found Idaho my home half my life!
---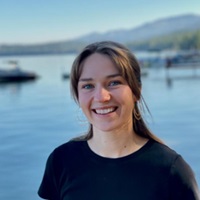 Madison Conarro
Education: B.S. Fish, Wildlife, and Conservation Biology from Colorado State University
Experience: Nature Area Director at Enchanted Hills Camp for the Blind, Napa, CA Nature Club Leader at Tahoe Institute for Natural Science, Truckee, CA Upper Level math and science tutor, Clever Minds Educational Services, Truckee, CA Trail Crew member at Truckee Trails Foundation, Truckee, CA. PADI Open Water Dive Instructor, Utila, Honduras Marine Conservation Intern at the Whale Shark and Oceanic Research Center, Utila Honduras
Interests: Backpacking, backcountry ski touring, creating upcycled clothing, reading, scuba diving, and marveling in nature's beauty!
Hometown: Manitou Springs, Colorado
---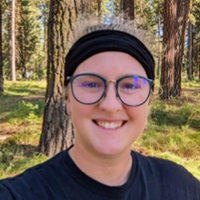 Gillian Duer
Education: B.S. Environmental Science, Heidelberg University
Experience: Supplemental Instructor for Biology and Human Anatomy & Physiology classes at Heidelberg University, Summer Day Camp Counselor for the YMCA of Central Ohio, AmeriCorps member for the Virginia Service and Conservation Corps as an Interpretative Trail Member at Belle Isle State Park, Instructor at Sound to Sea and Summer Sound to Sea in Pine Knoll Shores, NC
Interests: Reading, cooking (and eating), being in the outdoors, rocks/geology, swimming, music, movies, and good discussion
Hometown: Columbus, OH
---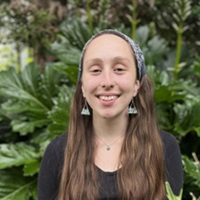 McKenna Erickson
Education: AAOT, Portland Community College; B.A. in Spanish and minor in Outdoor leadership, Pacific University, OR
Experience: Backpacking guide and camp counselor in the mountains of North Carolina at Camp Celo; camp counselor at Camp Gray with the Oregon Museum of Science, Inc. (OMSI); Oregon Outdoor School volunteer counselor; community science volunteer (Friends of Trees, Columbia Slough Watershed Council); Wilderness First Responder
Interests: Backpacking, road tripping, birding, bird photography, rock climbing, learning guitar, and snuggling with my cat
Hometown: Portland, Oregon
---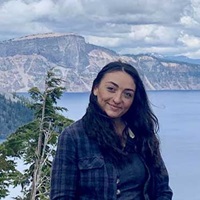 Karly Foster
Education: AAOT, Chemeketa Community College, B.A. Sociocultural Anthropology & Indigenous Nations Studies, Portland State University.
Experience: MOSS Summer Day Camp Instructor, Outdoor Education Specialist; Straub Outdoors, Cultural Resource Facilitator; Salem-Keizer Indian Education Program, Field Studies at Tatoosh School, SE Alaska
Interests: Most of the outdoorsy things, reading, music, dogs, food, friends, fighting pipelines, climate & social justice work, roller skating, growing things, learning with the youth!
Hometown: Dallas, OR
---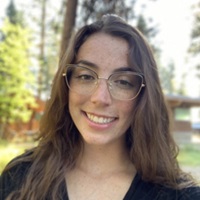 Rose Marchese
Education: B.S. in Wildlife Ecology and Management, University of Wisconsin-Stevens Point
Experience: Swim School Instructor, Behavioral Assistant with Phoenix Behavioral Health Services, Wildland Firefighter for NPS, MOSS Day Camp Instructor
Interests: Hiking, Running, Yoga, Gardening, Plants, Birding, Reading, Paddle Boarding, Kayaking, Backpacking, fostering kittens, and anything else that involves good times with my friends and family!
---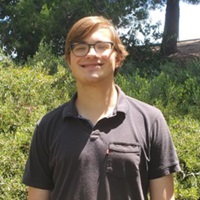 Eric Parazak
Education: B.A. Environmental Studies, Minor in Video/Film Production and Minor in Film Studies, California State University, San Marcos.
Experience: Gardener for California State University, San Marcos's pollinator garden, member of the Corridor Research Group, a group of CSUSM students and professors dedicated to learning about animals' relations to wildlife corridors, Conservation Crew member for the Escondido Creek Conservancy, Volunteer for Escondido Creek Conservancy's Adventure Camp (CA)
Places: Palouse Conservation District; Putah Creek Reserve; California Raptor Center; Shasta-Trinity National Forest; Putah Creek Council; Farm & Wilderness; Upham Woods Outdoor Learning Center
Interests: Hanging with friends, meeting new people, going to the beach, hiking, camping, watching animals, live music, gaming, going to the movies, creating short films, making memes, eating food, and cooking
Hometown: Oceanside, CA
---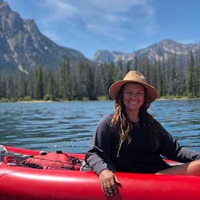 Hannah Pasek
Education: B.S. Biology, Emphasis in Marine Ecology, San Diego State University
Experience: Scientific Diver and DiveMaster, American Academy of Underwater Sciences, CA. Senior Field Instructor and Youth Programs Coordinator, Outdoor Outreach, a San Diego based non-profit connecting youth to the transformative power of the outdoors. Tidepool Educator, Cabrillo National Monument, CA. Volunteer farmhand, SwiftRiver Farms, ID
Interests: Surfing, kayaking, and most water related activities, pretending I'm decent at flyfishing, yoga, art in its many forms, backpacking, gardening, live music, connecting with new folks, cultivating relationships, and learning more about this beautiful world!
Hometown: San Diego, California
---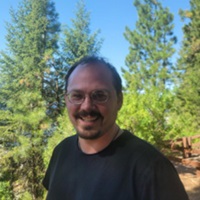 Max Ruozzi
Education: B.S. Recreation Leadership from Ferrum College
Experience: Environmental Educator, Rock Climbing Director, High Ropes Director, Summer Camp Director
Interests: Kayaking, Rock Climbing, Scuba Diving, Mountain Biking, Backpacking, Fire Performances, Laying in a Hammock
Hometown: Harrisonburg, VA
---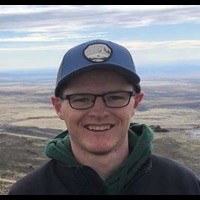 William Weygint
Education: B.S., Natural Resource Conservation, University of Idaho
Experience: Professionally Certified Ski Instructor, Environmental Stewardship Intern, MOSS Day Camp Instructor, Research Assistant, Certified UAV Pilot
Interests: Running, Skiing, Teaching, Hunting, Fishing, Camping, Cooking, and anything else where I can get outside
Hometown: Mountain Home, Idaho
---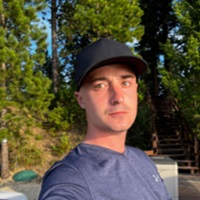 John Wirls
Bio: Most of my formal studies have been in the humanities, especially in connection with language— analyzing it down to its roots. Yet my worldview has always been informed by inquiries and experiences with the natural world, which everyday teaches me the lion's share of what I endeavor to understand.

I consider the outdoors (for lack of a precise word to describe its fullness and ubiquity) to be a truly great teacher, albeit one whose speech is of a subtler nature, whose lessons are often found in the in-between places. When I am disillusioned with the follies detectable in human speech, I come to the wild things, the rivers, and the winds in the woods in order to observe and to listen; and this activity, if I successfully tune in, leads me in a truer way, whatever the step will be.

τοῦ λόγου δ' ἐόντος ξυνοῦ ζώουσιν οἱ πολλοὶ ὡς ἰδίαν ἔχοντες φρόνησιν

"Though the Word is common, people live as if they had a wisdom of their own."

— Heraclitus