Meet Our People
Graduate Students
---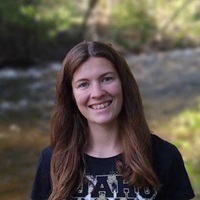 Kaleala Bass
Education: B.S. Ecology and Conservation Biology, University of Idaho
Experience: Professional Tutor at Revolution Prep, Stream Survey Technician with Idaho Department of Environmental Quality, Supplemental Instructor for Math/Biology, and Instructor Mentor at the University of Idaho. Aquatic Entomology Lab Technician at the University of Idaho. Undergraduate Research: Effects of Juniper Encroachment on Birds of Prey.
Interests: Rafting, Kayaking, Running, Hiking, amateur Herping, insect and spider friendly gardening, Card Games and Puzzles
---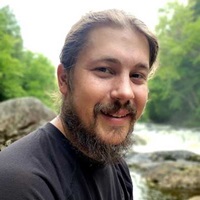 Sean Botzenhart
Education: BFA Motion Picture and Television Production, Western Carolina University, Cullowhee, NC & AAS Outdoor Leadership, Southwestern Community College, Sylva, NC.
Experience: Green River Preserve: Camp Counselor, Summer 2016, Outer Banks Sea Kayaking Expedition Leader Summer 2017 and Summer 2018. Western Backpacking Fen Restoration and Rafting Expedition Leader, Summer 2021. As well as intermittent work building/ maintaining trails and working in the GRP's kitchen. Trackers Earth PDX, Oregon Coast, Cascade Mountains & Olympic Peninsula/ San Juan Island Expedition Leader, Summer 2019. Various Hospitality and Tourism Job titles ranging from Kitchen Lead at Sierra at Tahoe Ski Resort, South Lake Tahoe, CA to Sales Photographer on the Great Smoky Mountains Rail Road, Bryson City, NC.
Interests: A good conversation, traveling, cooking (and eating!), and a walk-about in nature makes any day great for me. I also enjoy photo/videography, trail running, kayak touring, snowboarding, hiking, biking, backpacking, the occasional Netflix binge, obscure trivia, and laughter.
Hometown: Born in St. Petersburg, FL but calls Western North Carolina Home!
---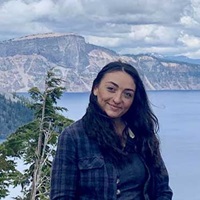 Karly Foster
Education: AAOT, Chemeketa Community College, B.A. Sociocultural Anthropology & Indigenous Nations Studies, Portland State University.
Experience: MOSS Summer Day Camp Instructor, Outdoor Education Specialist; Straub Outdoors, Cultural Resource Facilitator; Salem-Keizer Indian Education Program, Field Studies at Tatoosh School, SE Alaska.
Interests: Most of the outdoorsy things, reading, music, dogs, food, friends, fighting pipelines, climate & social justice work, roller skating, growing things, learning with the youth!
Hometown: Dallas, OR
---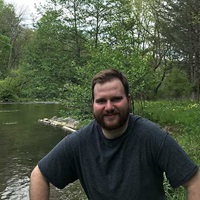 Noah Hawthorne
Education: B.S. Wildlife and Fisheries Science, The Pennsylvania State University
Experience: Animal Caretaker and Barn Worker at the Penn State Deer Research Center, Research Assistant for Genesis Labs, Martial Arts Instructor.
Interests: Fishing, Hunting, Foraging, Hiking, Kayaking, Fly Tying, Movies, and Cooking.
Hometown: Dalton, Pennsylvania
---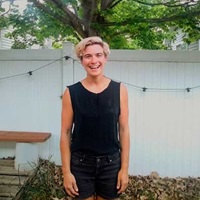 Christa Howarth
Education: B.A. Philosophy and Theology & Religious Studies, University of Scranton '17
Experience: Youth Programs Coordinator, Boise Bicycle Project; Adventure Consultant, Bike Touring News; Farm hand, Dry Creek Valley Neighborhood Ranch; Ski Instructor, Bogus Basin; Ropes Specialist, Oak Crest Day Camp; Study Abroad in Cape Town, South Africa; Wilderness First Responder Certification; Professional Bicycle Mechanic Certification
Interests: Sitting along the river, bike touring, rock climbing, alpine & backcountry skiing, gardening in a messy way, being quiet.
---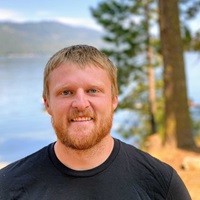 John Leavell
Education: B.A. Foreign Languages Business Option and B.A. in Spanish
Experience: Wildland Firefighter for BLM and USFS, Ranch Hand at Idaho Rocky Mountain Ranch, Trail Crew Sawtooth National Forest Service, Project Manager and Estimator at Crea Construction.
Interests: Public lands, hiking, rafting, poetry, and staring at wild animals through magnifying lenses.
Hometown: Stanley, Idaho
---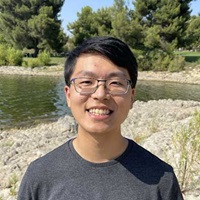 Kevin Lee
Education: B.S. in Applied and Computational Math and B.S. in Earth System Sciences, University of California, Irvine
Experience: Primary school math and English summer school teaching assistant, undergraduate research assistant at the computational clouds and climate lab.
Interests: Skiing, reading, gaming, cooking, traveling and music.
Hometown: Glendora, CA
---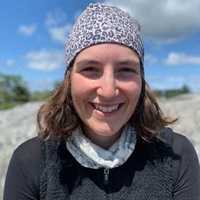 Maggie Lee
Education: B.S. Environmental Studies University of Vermont
Experience: Vermont Youth Conservation Corps Youth Conservation Crew Leader, Little Bellas Camp Lead and Administrator, Research Assistant, Ski Instructor, Teaching Assistant for Natural Resources Courses, Club Nordic Ski Team President. Undergraduate Research: Storytelling as a tool for environmental education focused on coyotes, Indigenous-owned tourism operations in Panama, Visitation and inclusion in Vermont State Parks
Interests: Nordic skiing, alpine skiing, mountain biking, backpacking, running (but never up hills), gravel biking, drawing, napping, eating popcorn, drinking raspberry tea!
Hometown: Springfield, NH
---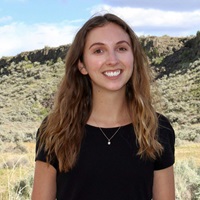 Josie Meyer
Education: B.S. in Biology with an emphasis in Ecology, Evolution, and Behavior, Boise State University, Study Abroad with Semester at Sea
Experience: Bioscience Technician at US Department of Agriculture Research Service, Idaho Fish and Game Biological Aide at MK Nature Center, BSU Research Assistant, Aquatic Care Intern at Aquarium of Boise, After School Program Manager at Bodies in Motion
Interests: Looking at rocks/fungi/birds/plants, trying to rock climb and make art, backpacking, reading, and being on boats.
Hometown: Boise, ID
---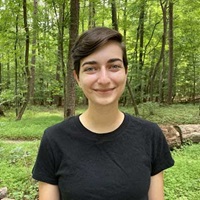 Tori Mirian
Education: B.S. Ecology and Conservation Biology, University of Idaho
Education: B.A. in Environmental Studies, University of North Carolina at Chapel Hill
Experience: Summer Camp Director, Lead Toddler Class Teacher at 1870 Farm, NC; Environmental Educator at The Studio School of Durham, NC; Assistant Preschool Teacher at Madison Avenue Presbyterian Church Day School, NY. Interests: Backpacking and hiking (especially with my dog), gardening, generally being outside, board games, reading, and writing.
Hometown: Pinehurst, NC
---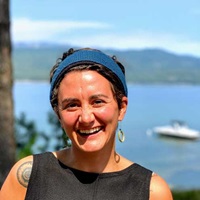 Carly Monnin
Education: B.A. Geology, Earlham College
Experience: Roles: conducting habitat, mostly riparian restoration; noxious weed management; environmental/animal education programming; outdoor education, guiding backpacking excursions
Places: Palouse Conservation District; Putah Creek Reserve; California Raptor Center; Shasta-Trinity National Forest; Putah Creek Council; Farm & Wilderness; Upham Woods Outdoor Learning Center
Interests: talking to strangers, hiking with binoculars, barefoot birding, swimming with a wetsuit, the spirituality of geometrics, dancing with zeal, overtone singing, composting with worms, the relationship between social, economic, and environmental justice.
Hometown: Columbus, OH
---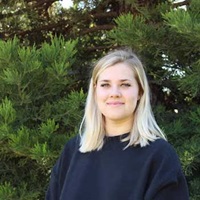 Rachel Murray
Education: B.S. Earth and Environmental Sciences, Major in Wildlife Ecology and Conservation Sciences and Minor in Forestry, Washington State University.
Experience: WSU Wild Ungulate Facility Volunteer, WSU Grizzly Bear Research Facility Volunteer, Ruth Melichar Bird Center (Animals in Distress Association) Volunteer, Lab Technician at Washington State University - Glacier National Park project, Dog Bather at Zelda's Pet Grooming (Pullman, WA), Dog Handler at Downtown Hound (Boise, ID).
Interests: Newly interested in birding! I like to go hiking, whitewater rafting, paddleboarding, longboarding, and boating. I love dogs of all shapes and sizes! I also like to take photos of any wildlife I am lucky enough to encounter and hope to get better.
Hometown: Boise, ID
---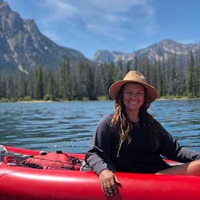 Hannah Pasek
Education: B.S. Biology, Emphasis in Marine Ecology, San Diego State University
Experience: Scientific Diver and DiveMaster, American Academy of Underwater Sciences, CA. Senior Field Instructor and Youth Programs Coordinator, Outdoor Outreach, a San Diego based non-profit connecting youth to the transformative power of the outdoors. Tidepool Educator, Cabrillo National Monument, CA. Volunteer farmhand, SwiftRiver Farms, ID.
Interests: Surfing, kayaking, and most water related activities, pretending I'm decent at flyfishing, yoga, art in its many forms, backpacking, gardening, live music, connecting with new folks, cultivating relationships, and learning more about this beautiful world!
Hometown: San Diego, California
---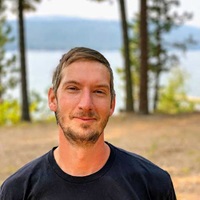 Joe Peraino
Education: B.A., English and German Studies, University of Arizona
Experience: 10+ years of farming and landscaping, citizen mycologist, Curator of Author Events for bookstores, Direct Care at a Residential Boarding School for boys with behavior problems, all around nerd
Interests: Rockhounding, philosophy, mycology, life, the universe and everything in it.
Hometown: Margate, Florida
---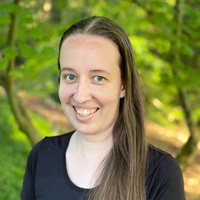 Meredith Peterson
Education: B.S in Biology with a concentration on Ecology and B.S. in Parks and Forest Resources with a concentration in Park Management and Interpretation from Unity College in Unity, ME
Experience: National Park Ranger in Kings Canyon National Park (CA), Wind Cave National Park (SD), and Bandelier National Monument (NM); Recreation Assistant in Sequoia National Forest, CA; Resident Advisor, Unity College, ME; Senior Camp Counselor, Camp Foss, NH; Tour Guide, Carriages of Acadia, ME; Trip Leader, Unity College, ME; Research Assistant, Unity College, ME; Outreach Team Member, Mountains to Sound Greenway, WA
Interests: Hiking, Backpacking, Cross Stitching, Stand-Up Paddleboarding, Snowboarding, Baking, Bouldering, and Dog Agility
Hometown: Woodinville, WA
---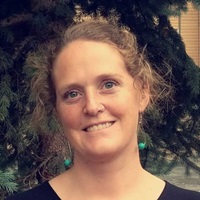 Megan Potter
Education: Bachelor of Arts Recreation Administration Humboldt State University 2005
Experience: Chugach National Forest Seward, AK Backcountry Ranger, Dunrovin Ranch Lolo, MT Manager, Payette National Forest Big Creek, ID Station Guard, Activity Barn Summer Camp, Camp Counselor, mom of 3 awesome daughters
Interests: growing and eating food, chickens, outdoor adventures with 2 and 4 legged friends
Hometown: Burley, ID
---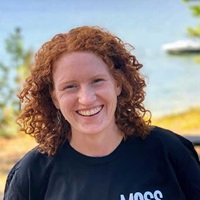 Katie Reidy
Education: B.S in Environmental Science/Ecology from the University of North Carolina Asheville
Experience: US Forest Service Research Technician; Entomology Lab Technician for NC State; Adventure Leadership Educator in Western NC; Nature Bridge Yosemite Environmental/Outdoor Science Educator; Yosemite Conservancy Backpacking Guide; Forestry/Fuels Mgmt Project Coordinator for the Feather River Resource Conservation District in Quincy CA; Whitewater Kayak Instructor; Raft Guide
Interests: Whitewater Kayaking, Mtn biking, general exploration in the outdoors, baking bread, sharing meals with kind people =]
Hometown: Arlington Heights, IL
---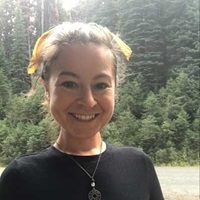 Jessica Ruark
Education: B.S. Environmental Science & Policy, University of Maryland
Experience: elephant keeper, Smithsonian Zoological Park; wildlife technician, USDA-BARC; youth climbing coach, Earth Treks Climbing Centers
Interests: rock climbing, mountain biking, backpacking, dabbling in art, butchering the ukulele, sustainable living (working towards zero waste), aspiring to shred the bunny trails at Brundage this winter
Hometown: Winchester, VA
---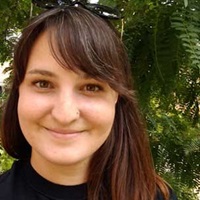 Keely Smith
Education: B.S. Ecology and Conservation Biology, University of Idaho
Education: B.S. in Biology - Boise State University Experience: Undergraduate studies in Microbial Sciences, Human-Environment Systems, Wildlife Management; Creating and teaching STEM lesson plans to groups of elementary and junior high students through Boise State's IDoTeach Program; Kitchen Staff at Paradise Point Summer Camp in McCall; Lab Technician with Boise State University's Forbey Lab "GUTT (Genomes Underlying Toxin Tolerance)" project
Interests: Music (vocals, piano, guitar), Writing, Hiking, Skiing, Camping, Fishing, Rafting, Fun Facts about Wildlife, Microbes, Bugs, Dogs
Hometown: Boise, Idaho
---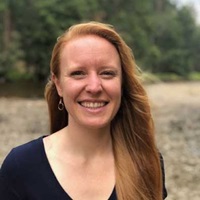 Connor Timpone
Education: Masters Certificate in Nonprofit Administration, University of Montana, B.S. Ecology, University of Georgia
Experience: Kindergarten teacher in Yosemite, CA, Baucus Leader Fellow at the University of Montana, Community Volunteer Ambassador for Yosemite National Park, Environmental Air Technician for Advance Air Consultants, Manager at REAL Kiteboarding, thru-hiker of the Pacific Crest Trail (2016) and Appalachian Trail (2010).
Interests: Climbing, backpacking, cycling, kayaking, frolicking through meadows, watching flowers bloom, and/or sitting in the sun with a good book.
Hometown: Dahlonega, GA
---
Ashley Tranello
Education: B.S. Community Health Minors: Biology, Environmental Studies, and Wilderness Education From State University of New York at Potsdam
Experience: Wilderness Therapy Guide For True North Waitsfield Vermont and Evoke at Entrada Santa Clara Utah, St. Elias Alpine Glacier Guide McCarthy Alaska, St. Lawrence County Cornell Cooperative Extension Instructor
Interests: Thru-hiking, Biking, Climbing, Experiencing our natural world and coupling this with a basis in community.
Hometown: Caledonia NY
---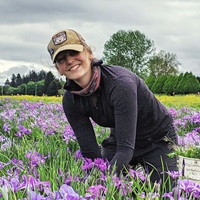 Anya Vollstedt
Education: B.S. in Environmental Studies, University of Oregon, Eugene, Oregon; AIARE certified; Backcountry glacier travel Certified
Experience: 5 seasons of experience farming in the Willamette Valley, primarily on small organic farms including Little Wings Farm; Native plant farmer, seed sorter, and seed collector as a Plant Materials Farm Technician at the Institute for Applied Ecology; Americorps Food Educator and Peer Leadership Role at Common Threads Farm; Researcher and Writer at Oregon Climate and Agriculture Network and Agriculture Outreach Coordinator for Renew Oregon; Grant writing and Strategic Planning Intern at Positive Community Kitchen.
Interests: Growing and preparing delicious food, backcountry skiing, mountain biking, rock climbing, getting "just lost enough," starry night hikes, belly laughs, watercoloring.
Hometown: I consider Eugene, Oregon my home!
---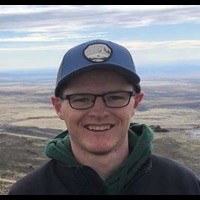 William Weygint
Education: B.S., Natural Resource Conservation, University of Idaho
Experience: Professionally Certified Ski Instructor, Environmental Stewardship Intern, MOSS Day Camp Instructor, Research Assistant, Certified UAV Pilot
Interests: Running, Skiing, Teaching, Hunting, Fishing, Camping, Cooking, and anything else where I can get outside
Hometown: Mountain Home, Idaho
---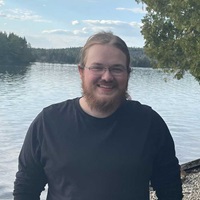 Paul Zollinger
Education: B.F.A Photography and Design, Northern Illinois University.
Experience: Paul has spent a combined 12 seasons working for the Boy Scouts of America's High Adventure programs. These seasons were in three different bases; Philmont Scout Ranch located in the Sangre De Cristo Mountains of New Mexico, Northern Tier High Adventure Base located at The Boundary Water Canoe Are Wilderness in Minnesota, and at Florida Sea Base located the Florida Keys. During Paul's time with scouting high adventure he served as a program counselor, historical interpreter, guide, and logistics operations staff.
Interests: Fly tying and Fly fishing, winter camping, dogsledding, backpacking, hiking, scuba diving, reading, canoeing/kayaking, photography, and cooking.