Memoir Shares Friendship and Magic Behind Renowned Jazz Festival
The memoir, "Hamp and Doc," tells the story of an unparalleled friendship between two musicians who share a love for jazz
The memoir "Hamp and Doc: Lynn Doc Skinner and the Lionel Hampton Jazz Festival" tells the story of a remarkable event in the history of the University of Idaho and a story of an unparalleled friendship.
A longtime music educator at U of I, Skinner revolutionized the university's jazz festival by bringing in legendary artists such as Ella Fitzgerald, Sarah Vaughan, Ray Brown, Dizzy Gillespie and Lionel Hampton to give high school students an opportunity "to hear and learn from the greatest artists in jazz."
'A Synergy Happened'
When Hampton first arrived in Moscow in 1984 to perform at the festival and met Skinner, "a synergy happened between these two people," according to Alan Solan, a former Moscow-Pullman Daily News arts and entertainment editor who helped Skinner write his memoir.
"Hamp and Doc" was released earlier this year by Inkwater Press in advance of this year's festival, Feb. 22-23 in Moscow.
With the art form of jazz fading away, the two men realized they both shared the same dream of "keeping jazz alive and well" through the youth that continue to learn each year from the biggest names in jazz, Skinner said.
Hampton was so impressed by Skinner's mission during that first 1984 festival and the flood of young people who took part that he wrote a check for $15,000 to start an endowment fund for the festival.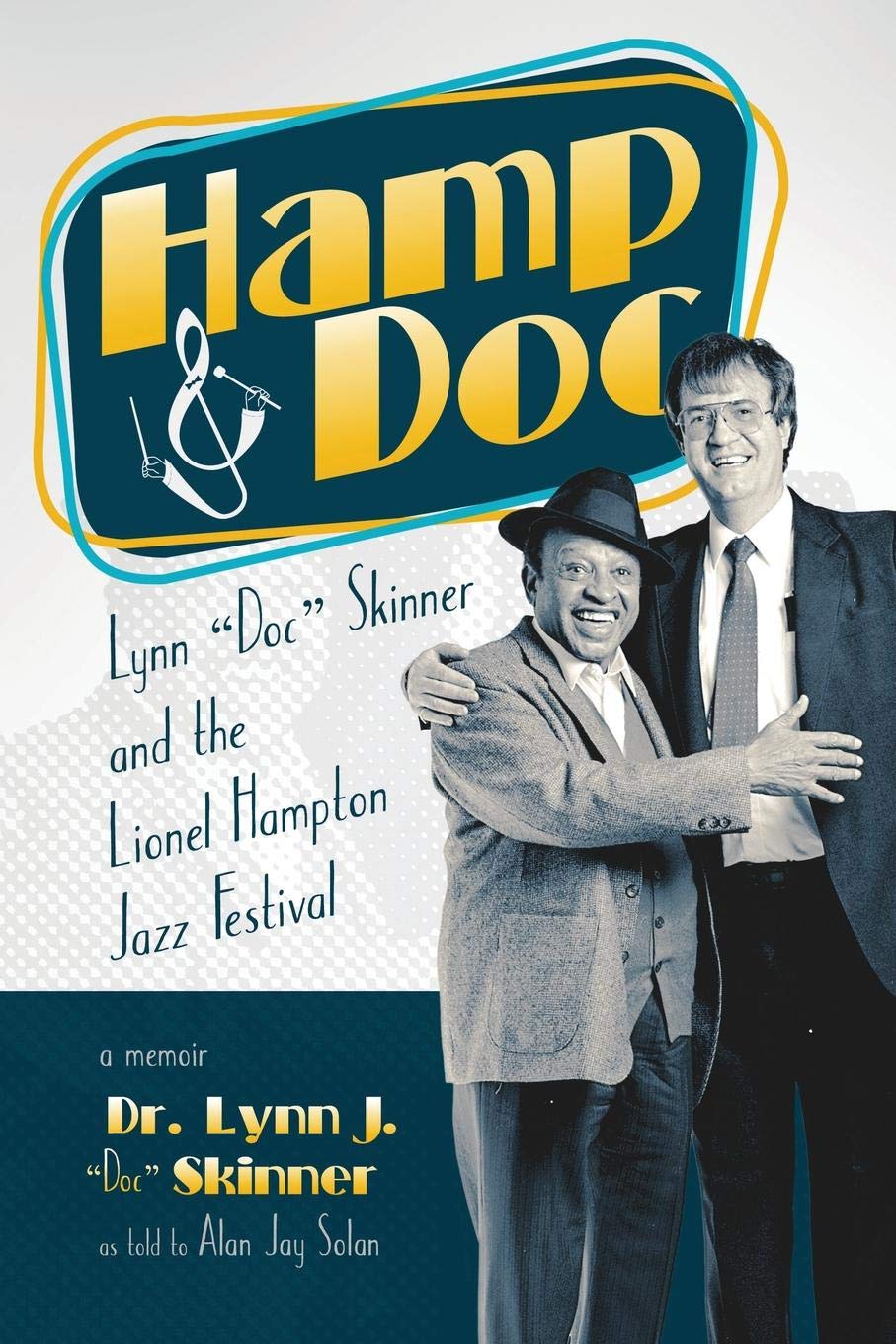 Naming a Festival
The university soon named the festival in honor of Hampton in part because of Hampton's generous gift. The Lionel Hampton Jazz Festival, as fans and audiences know it today, is the first and only jazz festival named after a jazz musician or an African-American, Solan said.
With Hampton's connections, it was easy to host an assemblage of virtuosos that students attending the festival could listen to and learn from. The big band Hampton started in 1940 was a training ground for dozens of jazz artists over the years, including Quincy Jones and Aretha Franklin. The New Lionel Hampton Big Band returns to the festival this month.
Hampton cherished the opportunity to show students "how much he cared about them personally and collectively showing them the feeling of love," Skinner said.
Skinner was also a musical prodigy. He had perfect pitch and began playing the piano at 4 years old. He never became a professional musician, but it was never about that for him. For Skinner, it was always about teaching and sharing his love of music with young people.
"Together they were the perfect combination and that is what made it so powerful," Solan said.
Neither one of them could do it alone, but with their combined enthusiasm, coupled with their love for jazz, Solan said they became an unstoppable force in building a festival that would give students a distinctive musical experience.
The book not only encompasses the magic of the festival that Skinner and Hampton were able to create, but how their bond went beyond a typical friendship.
"Hamp became a member of the family," Solan said.
A Member of the Family
Hampton, having no children of his own, embraced Skinner's family with open arms and was known as "Grandpa Hamp" by Skinner's grandchildren, Skinner said. Skinner's granddaughter even shares a birthday with Hampton – a fact Hampton remembered every year with a dozen roses.
Hampton died in 2002 at the age of 94 and Skinner was a pallbearer at his funeral. The loss of Hampton was deeply felt by not only Skinner and his family, but the entire U of I community.
Together they were the perfect combination and that is what made it so powerful

- Alan Solan, author, 'Hamp and Doc'
In 2006, after 31 years, Skinner retired as executive director of the festival. He remains in Moscow and continues to spread his passion for jazz and teaching by attending the festival each year. Skinner is introduced to the crowd several times throughout the concerts so audience members are reminded of the legacy he and Hampton left behind.
"It wouldn't have grown in the way it did without both Hamp and Doc," Solan said.
Skinner is proud and fortunate that he was able to meet Hampton and that together they were able to make a significant impact on the lives of young people and to share their love for jazz.
And, Skinner said, his stories of the festival aren't over yet. He's realized many stories were left undisclosed after the publication of his memoir that need to be shared. He's looking forward to eventually telling them in another book, tentatively titled "The Untold Stories."
Article by Kylie Smith, University Communications and Marketing
Published in February 2019