National Gingerbread Day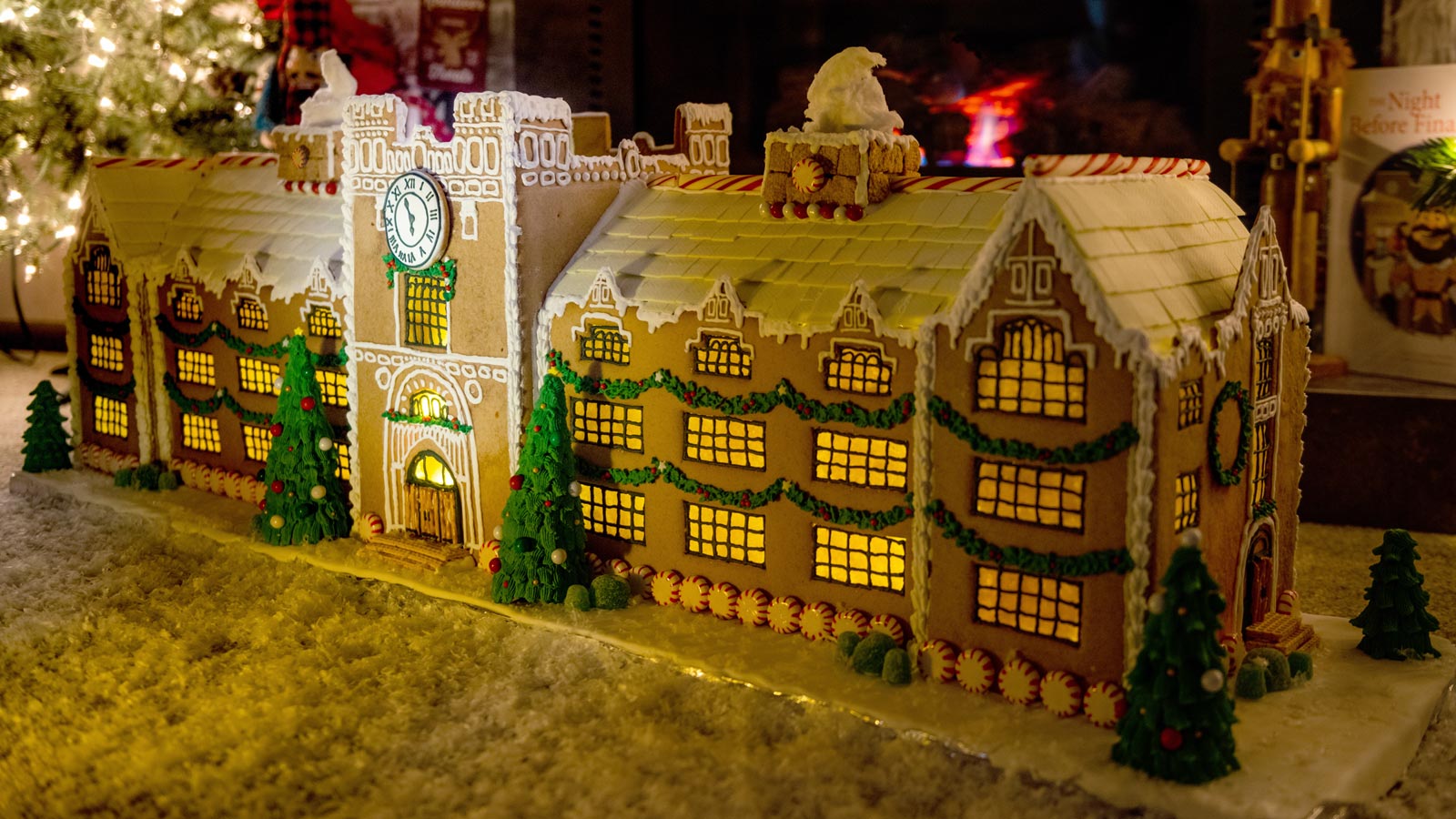 Create something big with your Vandal family this holiday season — a gingerbread masterpiece that will become the stuff of legend. The tools are simple, the time spent invaluable and the product? Amazing.
Share your Gingerbread Admin at #UIdaho.
Get Started
Download the Gingerbread Admin Template and Gingerbread Admin Assembly Instructions and gather your ingredients. You'll also need common kitchen tools like large baking sheets, rolling pin, mixer, measuring tools, paring knife and pizza cutter.
Gingerbread design: U of I Creative Services
Assembly and decorations: Carly Stutzman '06, Holli Sampson '06