The Legend of Joe Vandal
Joe's epic journey began in 1956. From the very first papier-mâché head introduced by yell leader Bill Currie, to an inflatable that Vandal fans still love to hate, to his current well-muscled vibe — Joe's been through it all. Wins, losses, rivalries, shenanigans, fans, parades and street fairs are at the top of his list of favorite things. The self-proclaimed "Vandal Spirit Superintendent" loves a good practical joke almost as much as he loves Idaho fans. He's outgoing, friendly, active, fun loving and lovable, but mischievous at every opportunity. Joe is immensely proud to be who he is — a Vandal — and proud to represent his beloved university.
Joe stands high above the rest (seriously, he's tall) and is the only Vandal mascot out there — not like those Eagles, Bobcats, Lumberjacks, Bears and Bengals. Find out where he will be, request an appearance and check out videos, gifs and photos below.
Fast Facts
---
Born: Sept. 22, 1956
Joe's Astrology Sign: Virgo, ruling planet Mercury
Best Buddy: The loudest Vandal fan nearby
Position: Spirit Superintendent
Height: 6'0 – 6'9 of pure, Vandal enthusiasm
City/State: Moscow, Idaho
Alma Mater: University of Idaho
Joe Vandal - An Anthology
More About Joe
Along with being a well-rounded and experienced athlete-mascot, Joe is skilled in tomfoolery, shenanigans, crowd merriment and the art of enhancing team spirit. He's a joyful joker who can make children laugh (and cry) and his significant skills include turning adults into children, cleaning up well, dancing, commanding center stage and mischief making.
Career Highlights
The ultimate multisport year-round athlete at U of I
Appears at more than 500 sporting and non-sporting events each year
Known for his goofy antics both on and off the field
Talents include: Posing for gifs, dancing, charming adults, children and most dogs, escorting fans to their seats, leading parades, listening and taking excellent pictures.
Performed a daredevil splits stunt involving two semi-trucks in 2013 (not to be repeated)
Still the best and only Vandal mascot in the world
Hung out with John Friesz, John Yarno and John Smith, Olympian Dan O'Brien, Hall of Famer Jerry Kramer, Leilani Mitchell, Mark Schlereth, Ray McDonald, Kelli Johnson, Gus Johnson, Kaden Ellis, Mike Iupati, Tara VanDerveer and President Scott Green.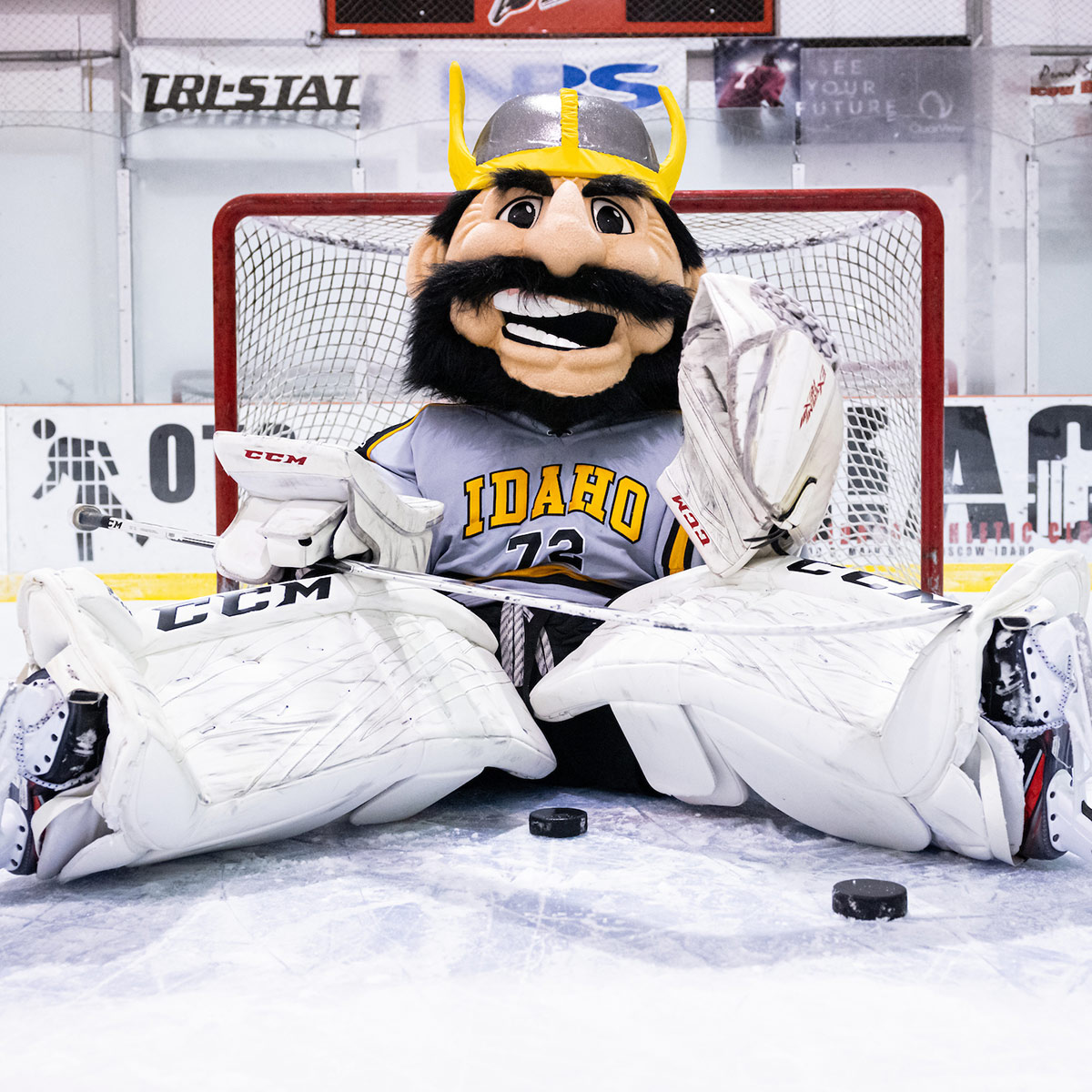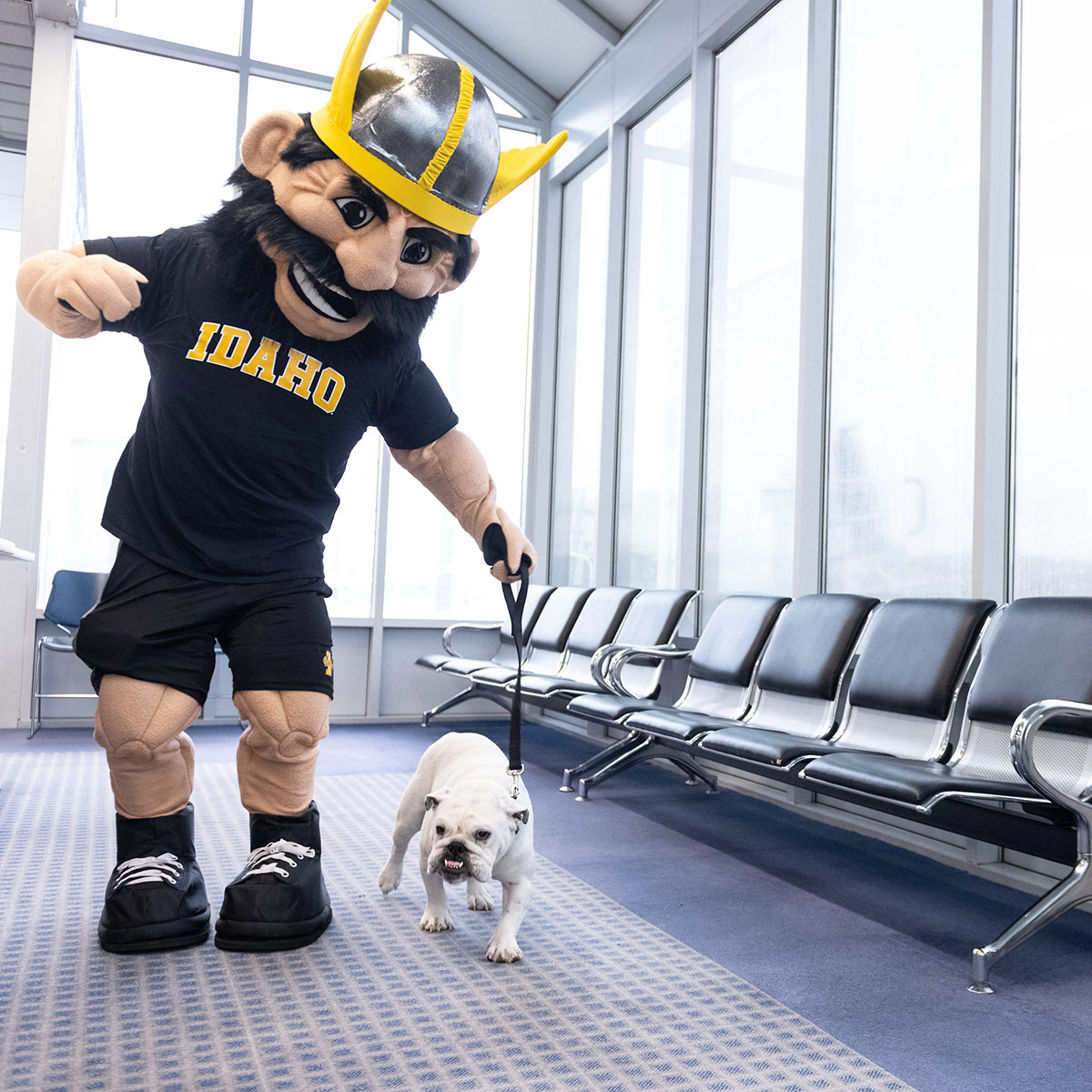 Personal Friends & Influences
Every coach in the athletic department
President Scott Green
The Vandalizers
Vandal Spirit Squad
The Tubas
Vandal Marching Band
University of Idaho Employees
Butch T. Cougar
Rivals & Enemies
Benny
Monte
Thor
Victor
Louie
Champ
Swoop
All things Bo*se St*te