January-February 2022 Boise Newsletter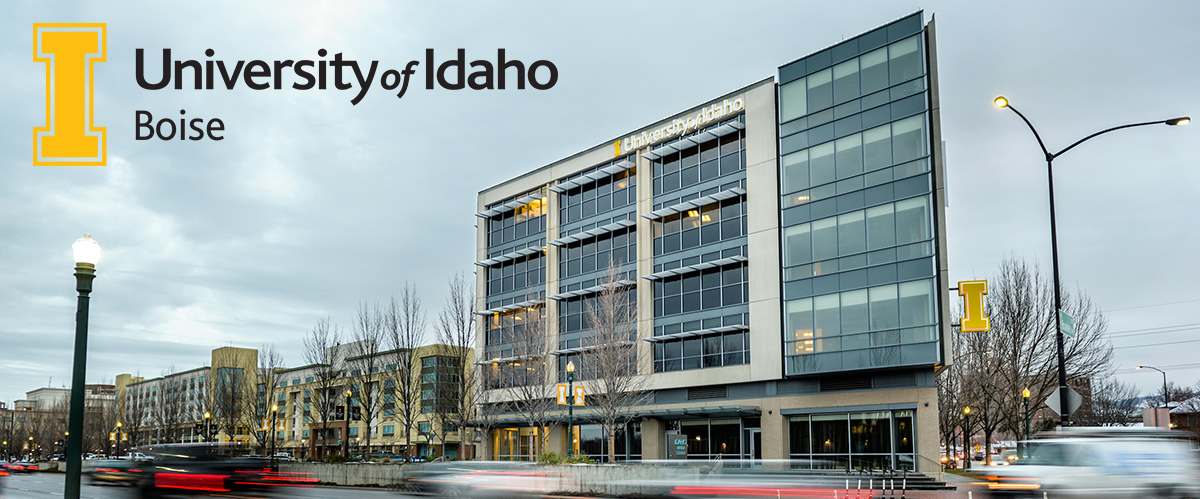 From the Desk of Chandra Zenner Ford
Happy New Year and welcome back for Spring Semester 2022. I hope you all had time to recharge over the holiday.
This is a big week for the University of Idaho in Boise. President Green is here to present our story to the legislature. He will spend time advocating on behalf of all Vandal students, faculty and staff and sharing the University of Idaho's profound and positive economic impact on the state. President Green will present to a number of different groups, including the House and Senate Education Committee and, on Friday, to the Joint Finance and Appropriations Committee. In addition, he is serving as the lead for the President's Leadership Council representing all higher education in Idaho.
The College of Law has officially moved into its new space at 501 Front St., and U of I signage should soon appear on the outside of the facility. Dean Johanna Kalb and the law school team partnered with the Idaho Water Center operations team, in addition to others from central IT and the Moscow campus, to make this complicated move possible and transition the law school from the old Ada County Courthouse. The team working on this effort since last summer deserves our recognition and appreciation.
Dean Kalb and I are so grateful to the following: From the Idaho Water Center operations team— Stephanie Fox, Kaitlyn Rhea and Troy Jacoby. From the College of Law team: Wendy Couture, Brenda Bauges, Jackie Flores, Tonia Haake-Harmon, Faustine Moulton, Jennifer Tardigrade, Brad Neal, Rand Zacharias, Rowland Marshall, Sagur Alahmadi, Lori Ballard, Michele Bartlett, Mike Nugen and Stacy Etheredge. Plus, our colleagues from central IT pitched in as well — thanks to Jason Swanby, Brian Jemes, Chris Riddlemoser, Skye Hagen, Reilly Wolfe, Teresa Amos, Darren Kearney, Doug Ozmun, Jake Espeland, Cassidy Hall, John Neff and Ken Schmidt. Finally, we also had some help from Stephanie Clarkson, project architect with facilities in Moscow, and the staff from our partner property management team at TOK. Yes, this is a long list and I share it to make the point of how collaboration with our colleagues can result in amazing things. Thanks to all. This effort takes the cake for 2021.
The law school is now conducting spring classes in the new space and the Idaho Supreme Court Law Library relocated with the college to our beautiful new library. The Vandal Family has much to celebrate around this new spot. Mark your calendar for Thursday, May 5. We plan to celebrate the grand opening of this facility and our next location in downtown Boise. We will encourage everyone to join in this celebration — students, faculty, staff and alumni.
Let's hope omicron is the beginning of the end and 2022 is a return to what we remember as normal. In the meantime, this message serves as a recognition of the important work you do to strengthen Idaho's quality of life by expanding knowledge through research and improving the lives of our students through education. We all play a role in this endeavor and my hope is that you take pride in the daily work you do to help us serve Idaho. Take good care, stay healthy, get vaccinated and Go Vandals!
Go Vandals!
Chandra
---
Student Success
IDL Students Win DOE's Jump Into STEM Challenge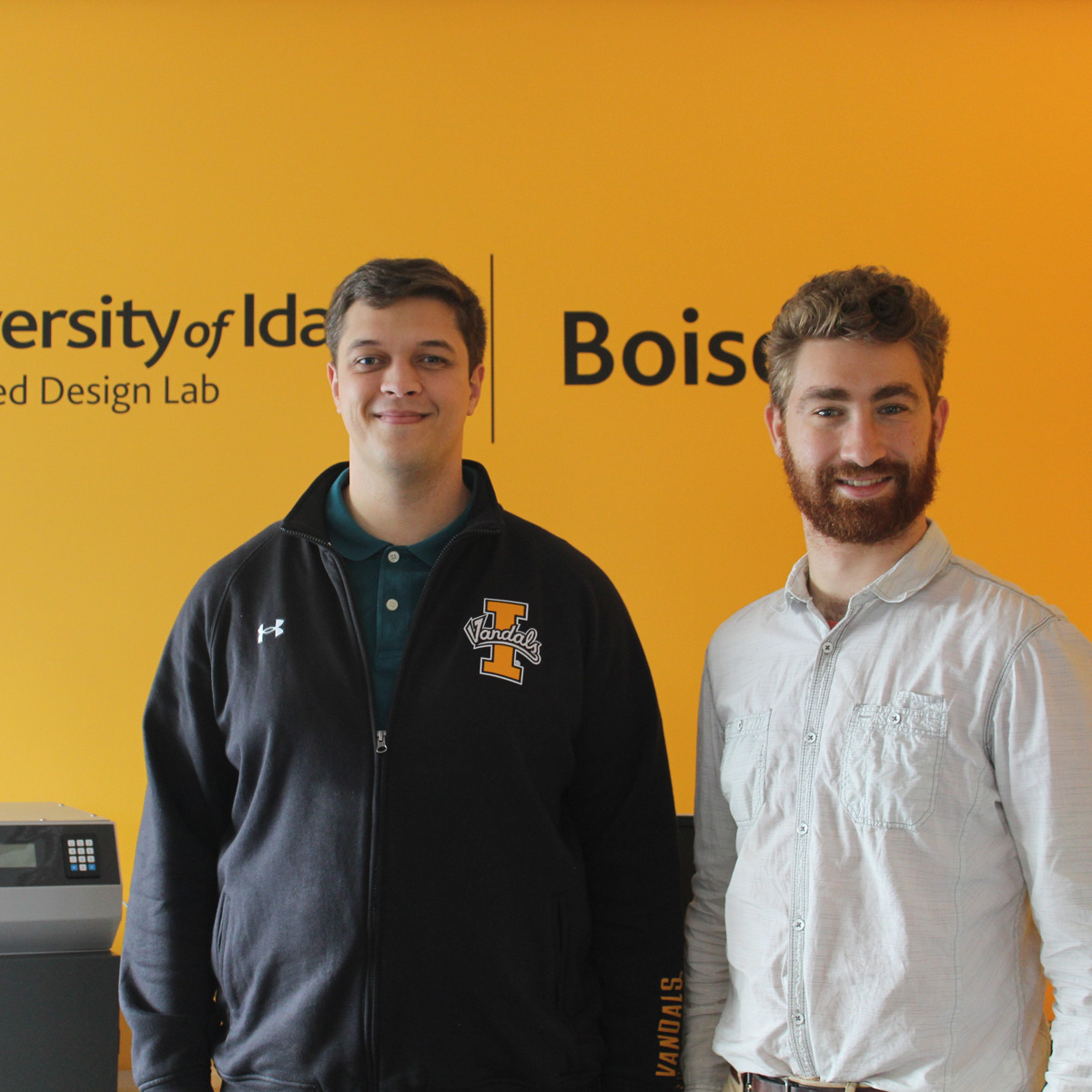 IDL students Tais Mitchell and Jason Talford are the winners for the 2021 Equal Access to Healthy Indoor Air track for the Department of Education's Jump Into STEM challenge.
For their submission, they were inspired by a window-mount device built by BSU professor Brian Wiley, that they dubbed Easiair, originally designed to provide clean air during wildfire season. The College of Art and Architecture and College of Engineering students loved this idea because it can reduce CO2 buildup from indoor sources, remove airborne particulates from the outside air, and reverse infiltration through the building envelope preventing contaminants such as mold, radon and other pathogens from entering the home. It can be built with cheap, readily available parts and has no installation costs, making it perfect for renters and low-income houses where access to clean indoor air is typically lacking. Read more.
---
CEHHS Students Complete Internship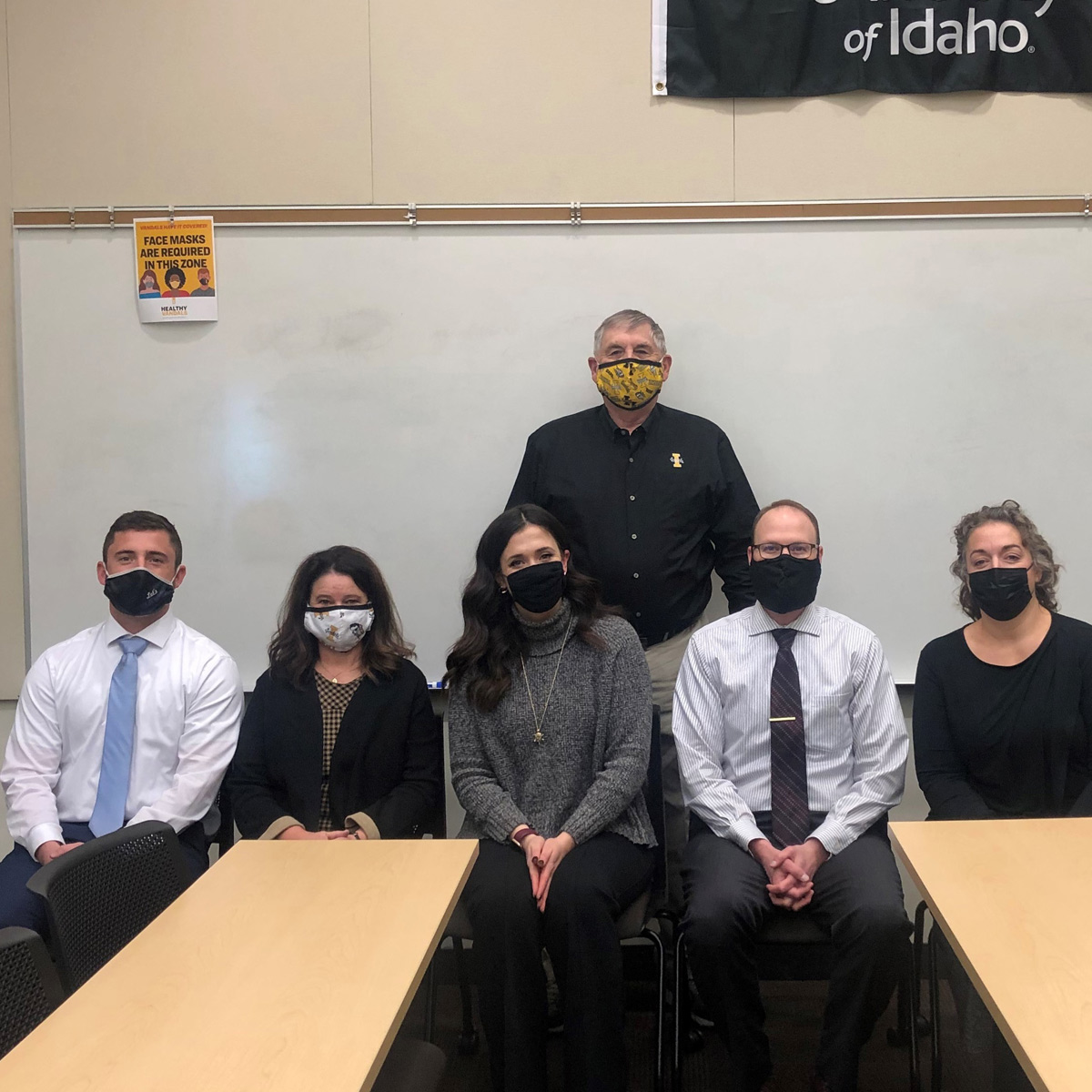 College of Education, Health and Human Sciences students Colt Sweesy, Katie Cronin, Madeline Cunningham and Valora MacCallum passed the second semester internship and presented their final projects successfully to complete their programs with CEHHS: the Principalship program for Colt and Valora and the Special Education Directorship for Katie and Madeline.
Colt is a teacher at Elevate Academy in Caldwell hoping to work as a principal upon completion of his program. Katie, a school psychologist at Capitol High School in Boise, would love to work as a special education director in the near future. Madeline, who is currently a vice principal in Wood River High School in Hailey, would like to take a principal position in a few years. Valora, a technology manager for the Idaho Digital Learning Academy, may apply to become an Idaho Digital Learning Alliance principal after graduation.
They all completed the two internship semesters under Professor Richard Bauscher in the Treasure Valley.
---
CAA Student, Mentor Win U of I Award of Excellence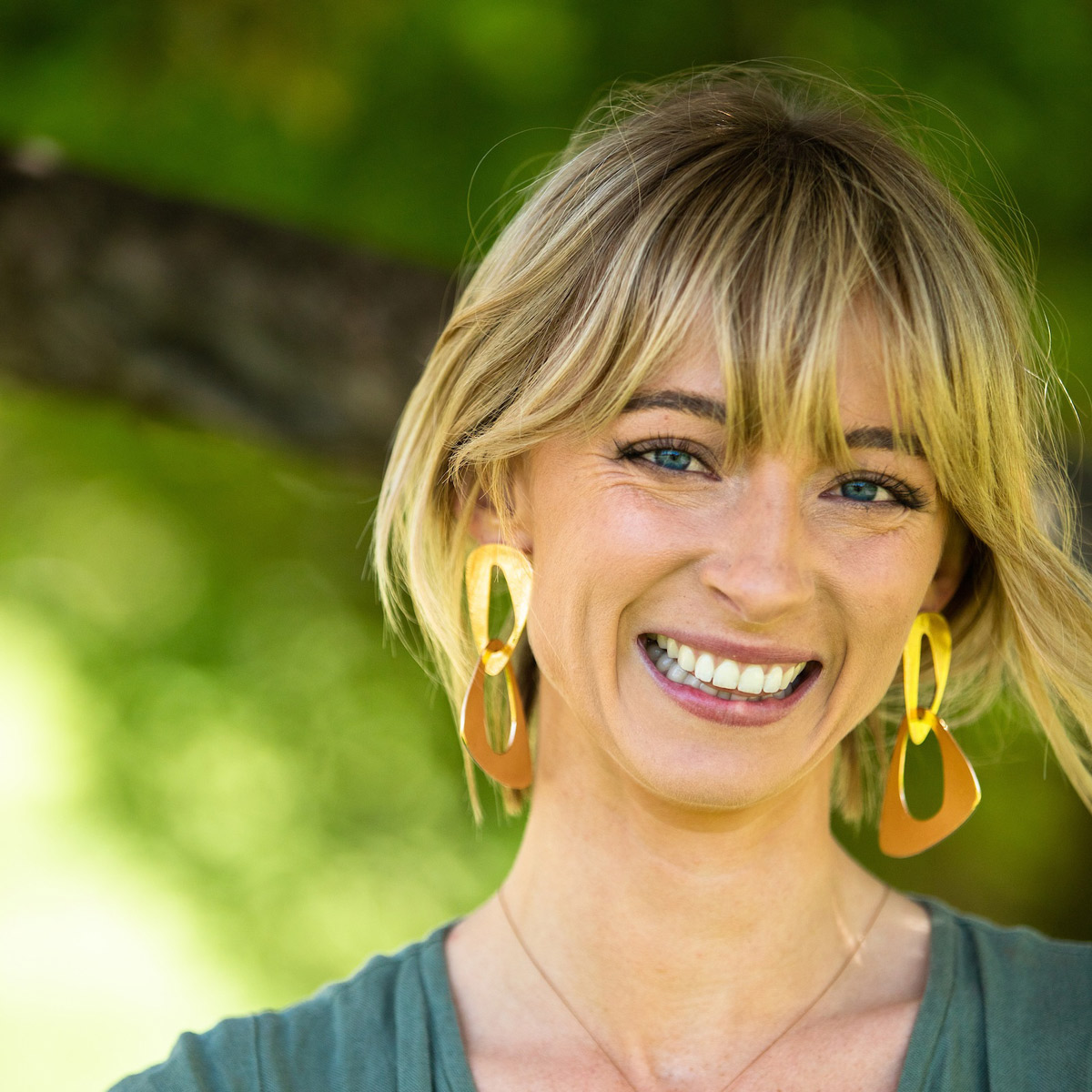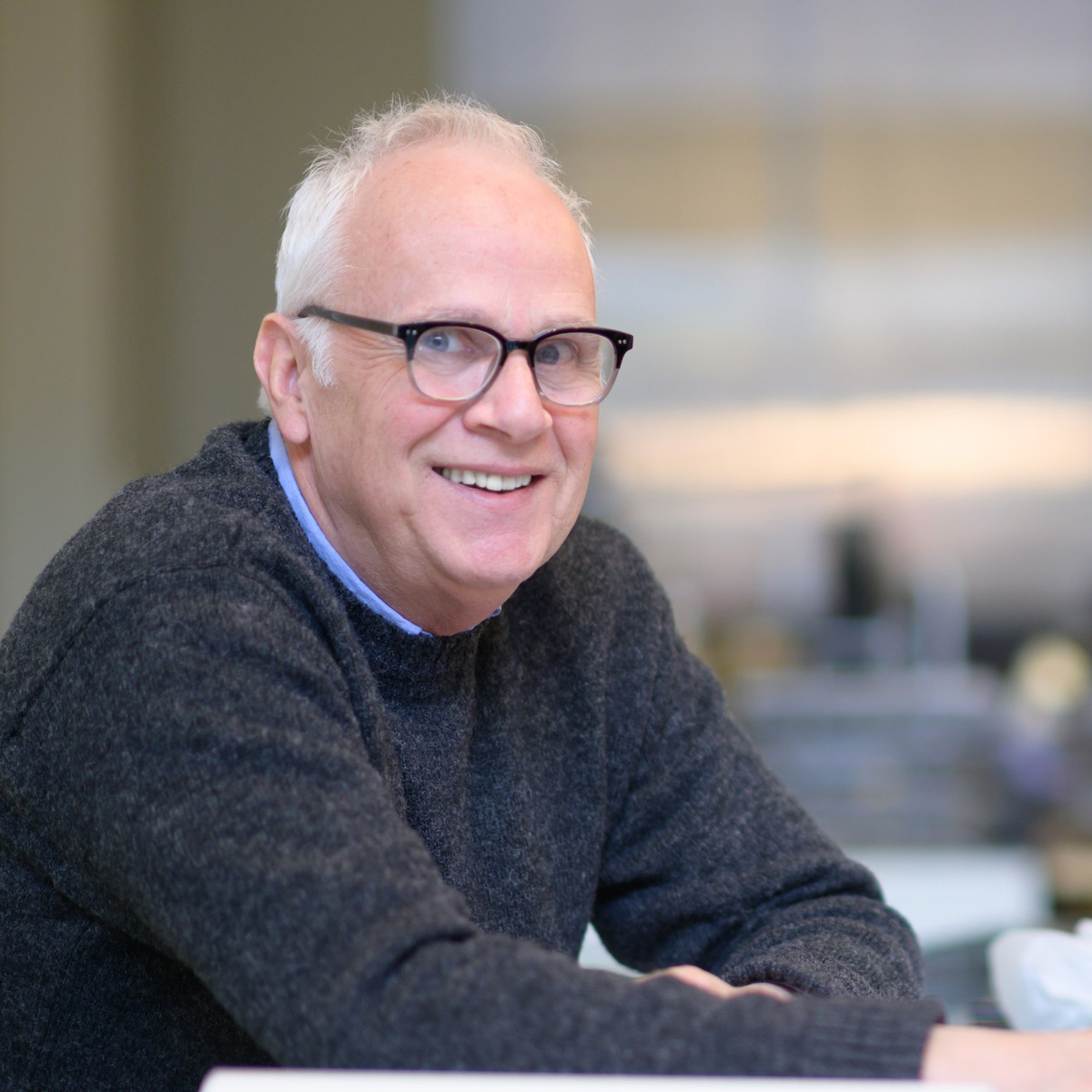 Congratulations to U of I Boise College of Art and Architecture grad student Kelsey Ramsey and her mentor at the U of I Boise Urban Design Center, Associate Professor Dwaine Carver, who were among the recipients of this year's U of I Alumni Association Awards of Excellence.
Kelsey's nomination highlights that she has participated in several design competitions, winning third place in the Ann Morrison Park Entryway Design Competition; second in the Idaho Entrepreneur Challenge; and first in Boise Startup Week's, Hacking for Homebuilding Competition, where she and her U of I teammates took home the $10,000 prize.
---
CAA Graduate Students Receive Scholarships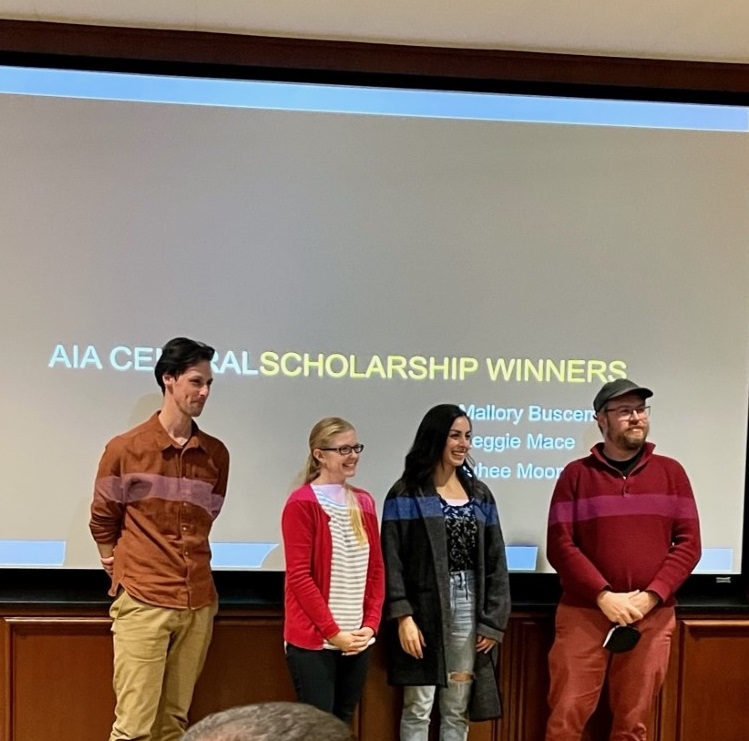 U of I Boise architecture students Mallory Buscemi, Reggie Mace and Juhee Moon (not pictured) were each awarded a $1,000 scholarship by the American Institute of Architects (AIA). The photos show Leah McMillan and Ian Hoffman, of AIA Central Idaho on the left, presenting the scholarships to Mallory and Reggie during the annual gala at Legacy Pointe in December.
---
McClure Center Welcomes New Students
The U of I James A. and Louise McClure Center for Public Policy Research welcomes their new student cohort. Abigail Grant and Jessica Megis are the new JAMM-McClure Legislative Interns. Kelsea Donahue and Taylor Loyden join them from the College of Law:
Abigail Grant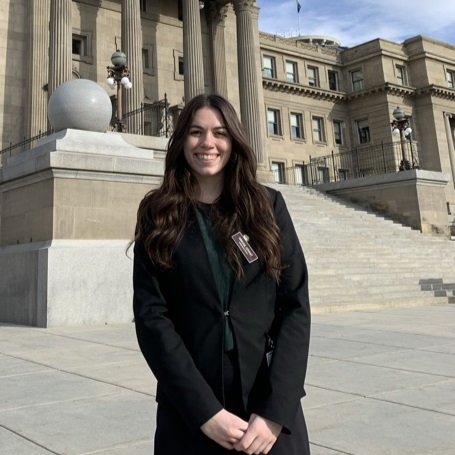 From Boise, Abigail is an identical twin who was born six minutes before her sister, Emma. She recently graduated from U of I with a degree in international studies, as well as two minors (business and Spanish), and is continuing her education this semester with journalism courses. With her major, she traveled to New York to participate in the Model United Nations (UN) and edited the Martin Journal. Abigail studied abroad in Valencia, Spain, where she experienced new cultures and environments. Unfortunately, her trip was cut short due to the COVID-19 pandemic; however, she hopes to travel again soon. She is passionate, motivated, energetic and eager to learn.
Jessica Megis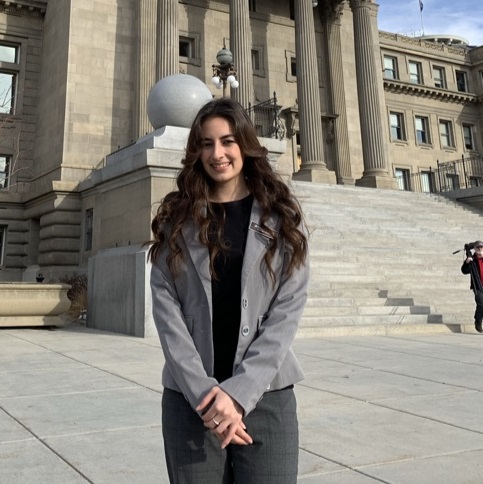 In addition to her internship, Jessica is the inaugural Tod Neuenschwander Communications Scholar and will be spending part of her time with Idaho Public Television (IdahoPTV), reporting on policy making at the state house.
Jessica grew up in Boise and Coeur d'Alene. She enjoys photography, kayaking, fishing and making new discoveries in the music industry. After studying journalism during high school, she pursued broadcasting and digital media at U of I. Covering untold stories, being creative with technical equipment and learning something new every day are just a few of the reasons why multimedia storytelling is important to Jessica. While she is eager to learn more about her industry, Jessica aims to work collaboratively and help produce work that will make differences.
Kelsea Donahue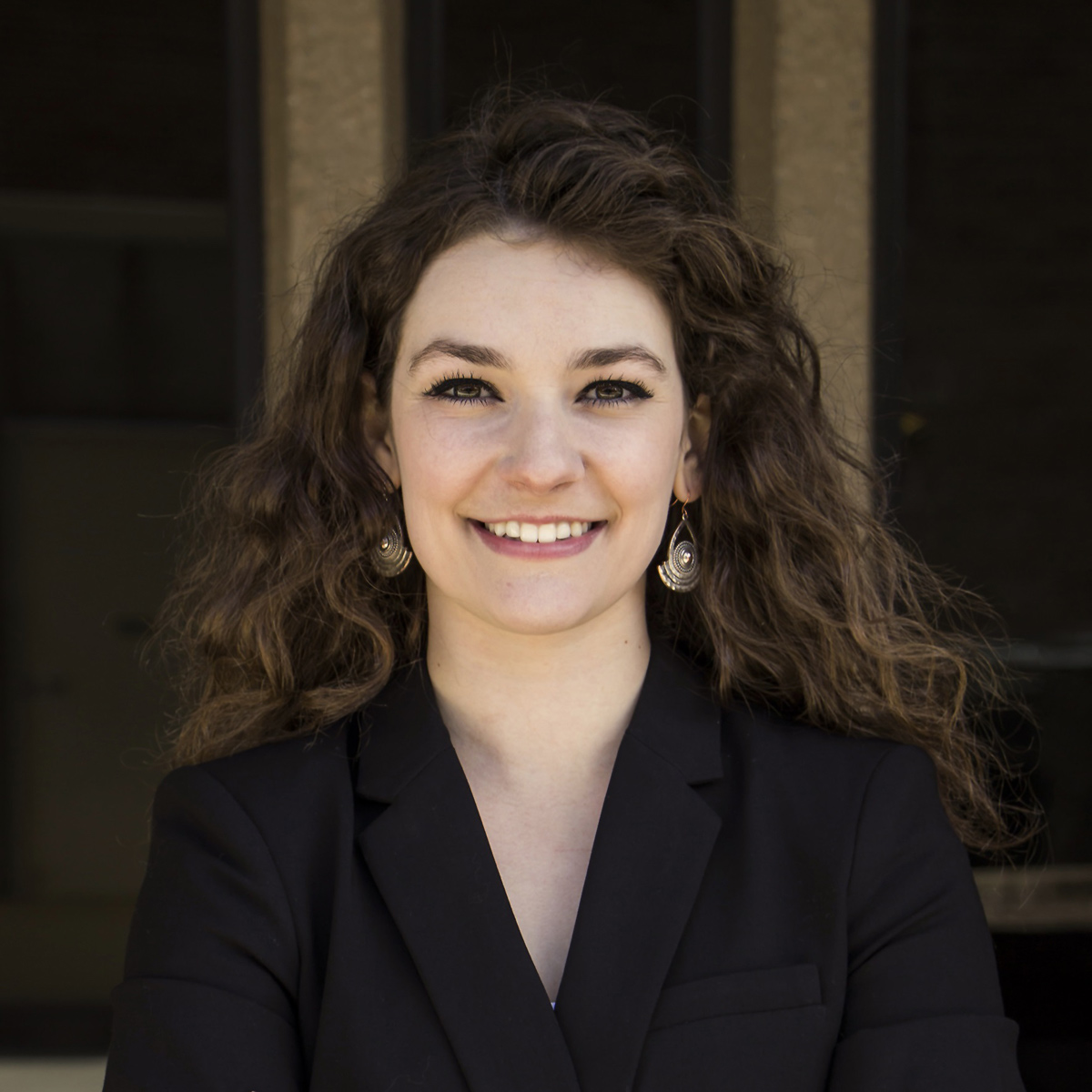 Kelsea is a third-year law student and is spending spring with the McClure Center as part of the Semester in Practice program. Her portfolio focuses on the Idaho Climate-Economy Impacts Assessment. During law school, Kelsea has held internships and externships with the Idaho Cattle Association, Idaho Public Lands Council, Idaho Department of Environmental Quality and William Young and Associates. Kelsea earned a bachelor's in environmental studies and a bachelor's in English at Boise State University.
Taylor Loyden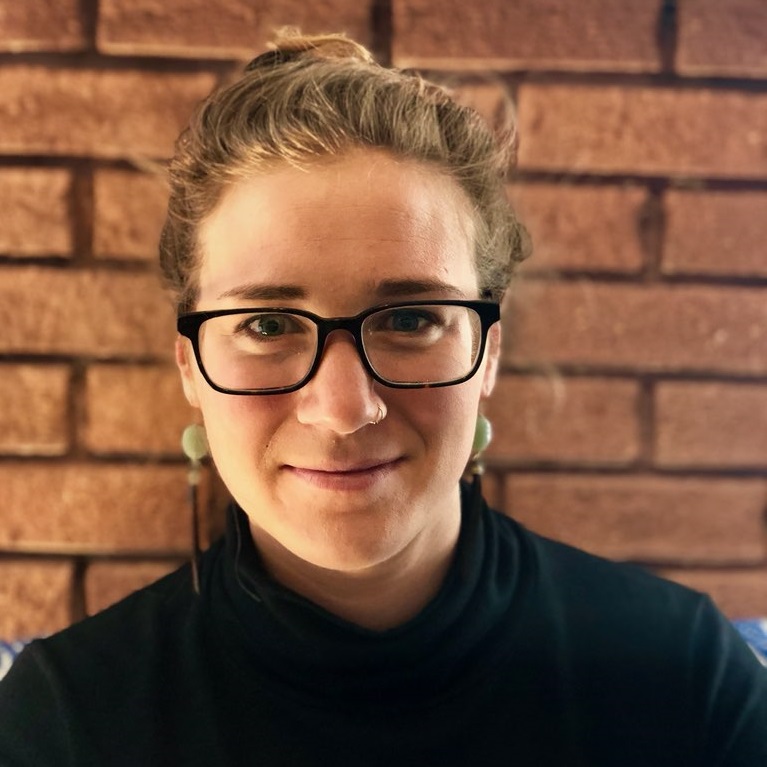 Taylor is a third-year law student and is participating in an externship with the McClure Center this semester. She will be authoring an Idaho at a Glance policy brief. In law school, Taylor has been a National Moot Court team member and part of the McNichols Appellate Advocacy Competition. She holds a bachelor's in environmental business development from the University of North Florida.
---
GPSA Funds Available to U of I Boise Students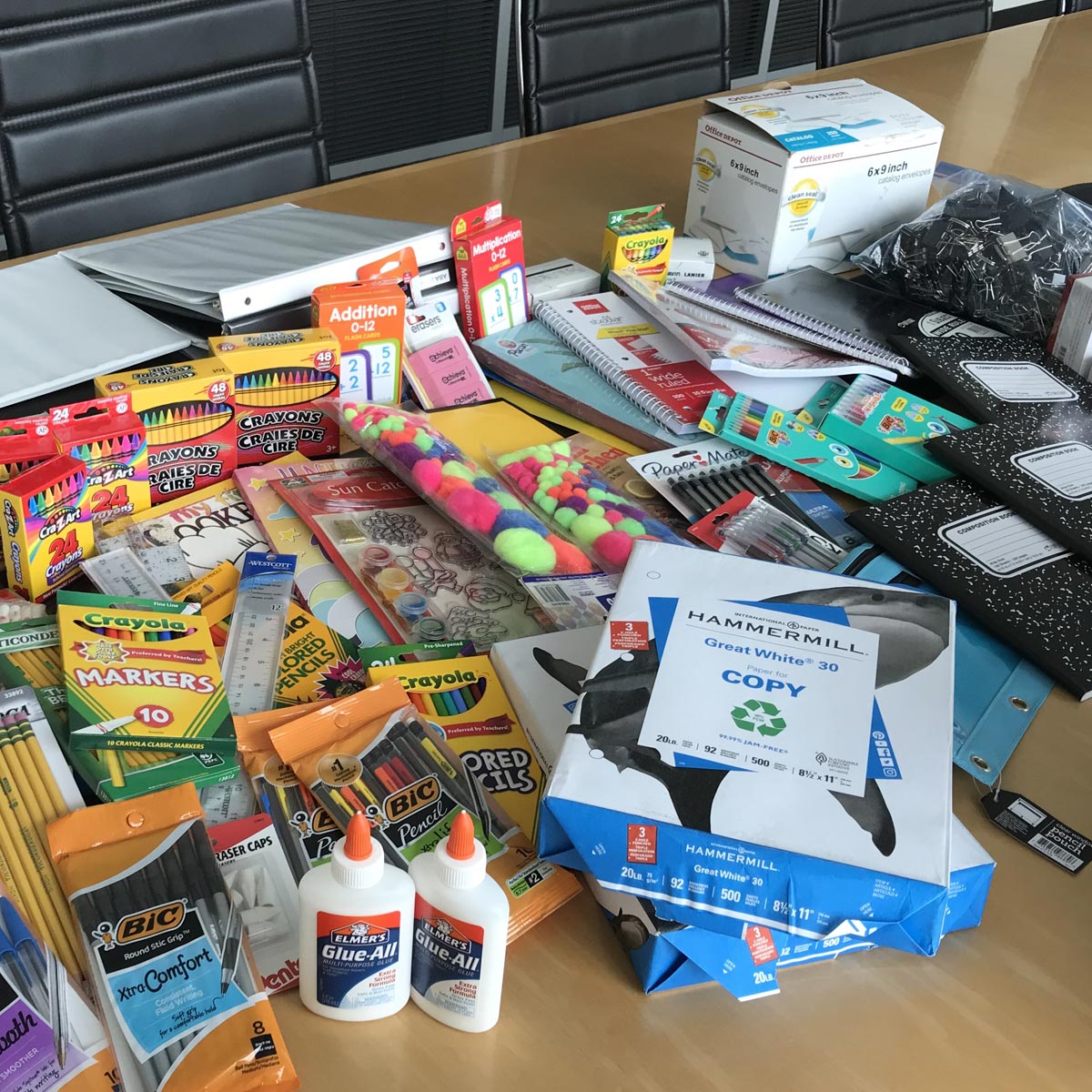 The U of I Boise Graduate and Professional Student Association (GPSA) has given out over $1,000 in awards this academic year to graduate students seeking financial assistance for conferences and competitions related to their coursework. In addition, our student committee has worked hard to obtain school supply items for children in need.
Funds are still available, and U of I graduate and law students in Boise are encouraged to join the GPSA. Contact Donna Stolaroff or Elana Salzman if you are interested in applying for funds.
---
Student Achievement Awards
Nominations for the Student Achievement Awards are open until Monday, Feb. 28. Learn more about the specific awards and their eligibility criteria on our website and nominate a U of I Boise student, faculty or staff.
Eighteen student awards, over 50 winners each year; all winners receive monetary scholarships.
Three student organizations/advisor awards; student organizations receive funds.
Three faculty/staff awards.
Questions? Contact getinvolved@uidaho.edu.
Research Sparking Imagination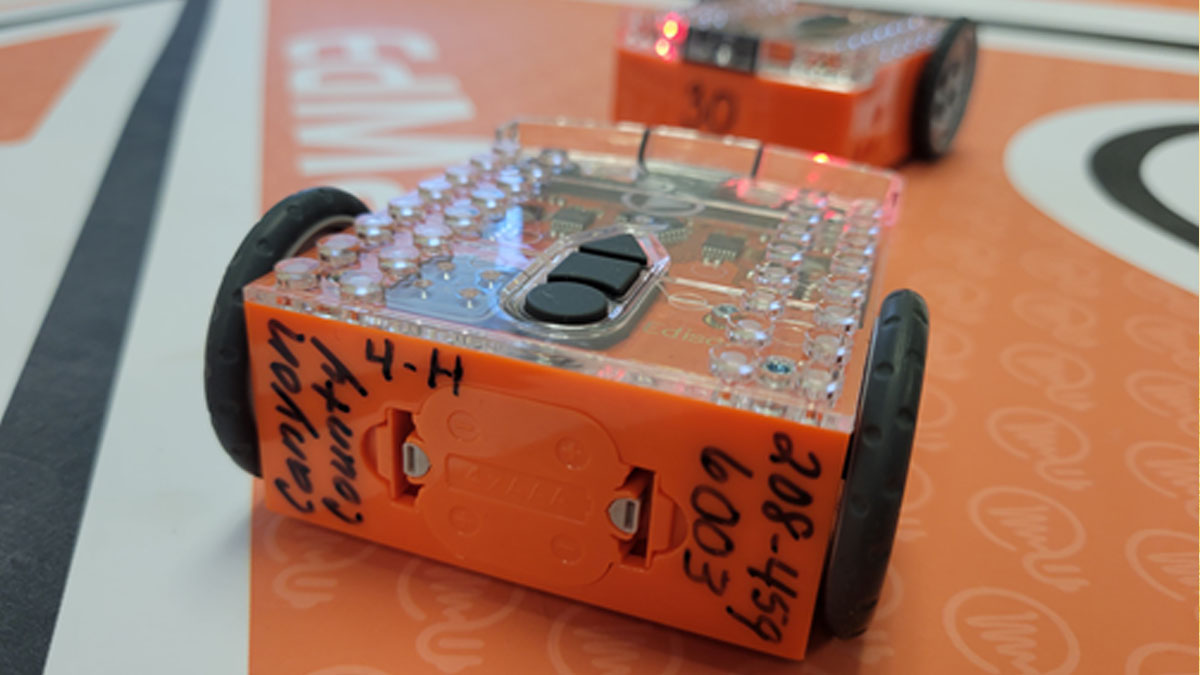 Youth in Canyon County are benefiting from more exposure to STEM out-of-school programs, thanks to local partnerships with UI Extension.
Educators with UI Extension, Canyon County were awarded a $6,000 grant from the Idaho STEM Action Center to purchase Edison Robotics equipment and Chromebooks for a new program, Spark Your Imagination with Edison. Youth participated in six one-hour sessions where they learned to code robots using Edison's Ed-Blocks program. Each youth was able to program and work with their own robot and Chromebook.
The program allowed UI Extension educators and community partners to take age-appropriate robotics equipment and lessons to after-school programs and engage youth in robotics. The program was pilot tested with sites serving 171 youth in Canyon County.
---
Idaho Climate-Economy Impacts Assessment
The U of I James A. and Louise McClure Center for Public Policy Research launched the Idaho Climate-Economy Impacts Assessment in December 2021. The assessment consists of a series of technical and non-technical reports prepared by Idaho researchers, including U of I faculty, staff and students located throughout the state.
Some or our southwest Idaho colleagues engaged in this work are Patrick Hatzenbuehler, Jae Ryu, Jaap Vos and Eric Winford. The reports analyze impacts and opportunities associated with climate change for six of Idaho's largest economic sectors: agriculture, energy, health, infrastructure, land (forest and range), recreation and tourism. The Idaho Climate-Economy Impacts Assessment is a nonpartisan, science-based resource to help Idaho business leaders and policy makers plan for a resilient Idaho economy. Learn more.
---
i-Drone Open for Registration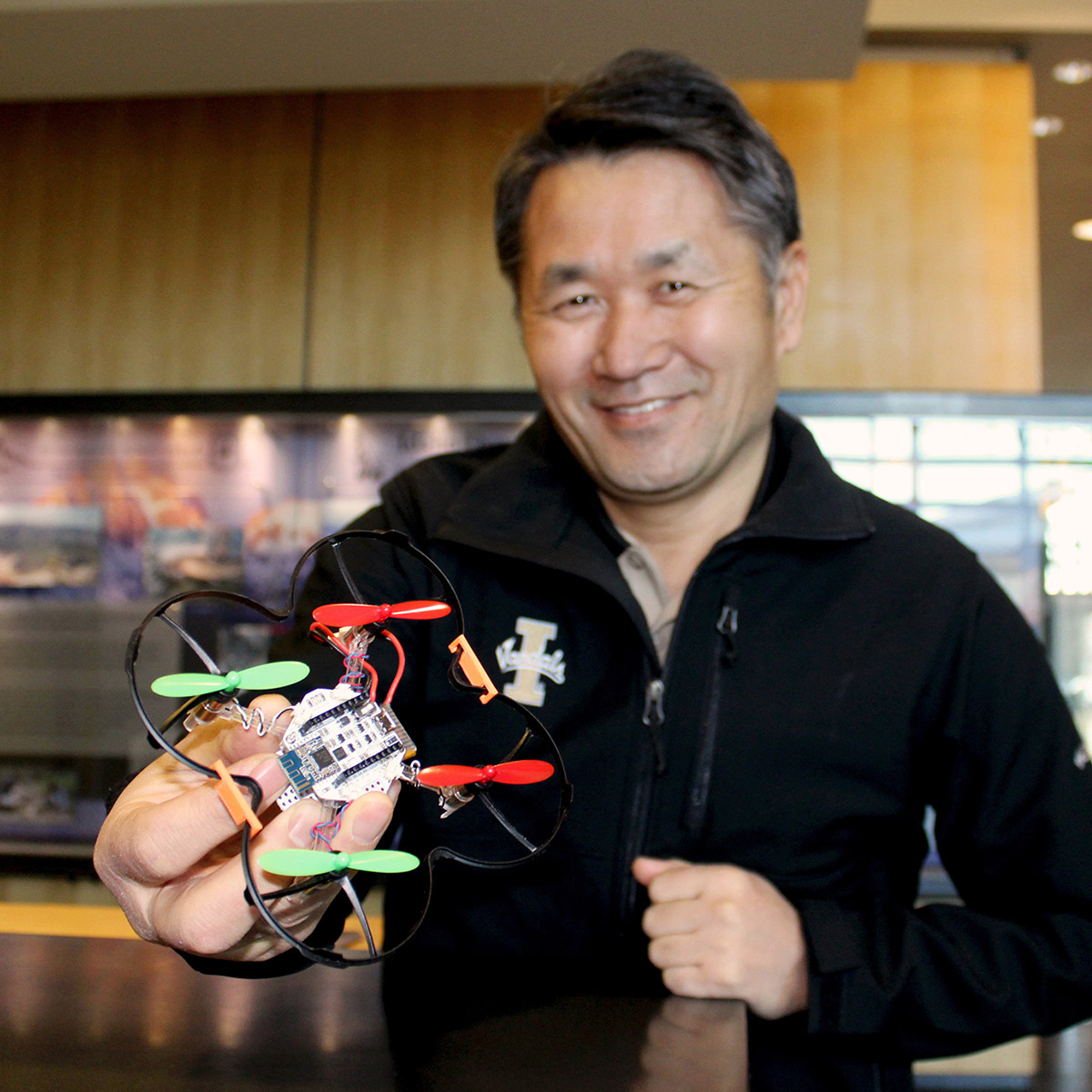 CALS associate professor Jay Ryu is presenting his online iDrone class for sixth-12th grade students from March 31 to April 2.
Drones, also known as UASs (unmanned aircraft systems), are a new form of entertainment and are also used extensively for research and work projects. In his three-day online workshop, students will learn the basic do's and don'ts of drone flying, how to build a drone from scratch, program with code, and practice the basics of flying a drone at home. Students keep their drones after the workshop. Register online.
Telling Our Story
Vandal Bar Success Program
Over 35 graduates of the College of Law are currently preparing for the February 2022 Bar Exam. COL Professor Christopher Newman launched the Vandal Bar Success Program this winter to guide the graduates through study tips, practice, coaching and mock exams. Special thanks to Stephanie Fox for helping reserve space at the Idaho Water Center for the workshop as the law school moved to the new Front Street building. You can send words of encouragement to our bar students by emailing law-barsuccess@uidaho.edu.
---
Mobile Makerspaces Expand Access to STEAM Education
Idaho youth now have greater access to hands-on learning because of 16 new mobile makerspace trailers deployed in communities across the state by UI Extension. More than 4,000 youth have used the Think, Make, Create (TMC) Labs within only eight months of the initial TMC lab launch. Another eight labs are scheduled to be built and launched this spring. Each lab has been assembled in part by high school students, and comes equipped with educational materials, art supplies, maker-tools and curriculum for Science, Technology, Engineering, Arts and Math (STEAM) education geared for youth in kindergarten to eighth grade.
TMC Labs is co-licensed to the UI Extension 4-H and Idaho Out-of-School Network. Other leadership for the program includes the Idaho STEM Action Center, Idaho Division of Career and Technical Education, Idaho Department of Education, Gizmo CdA, and private sponsors that collaborate to expand community access to STEAM education.
For more information, visit the Idaho Think Make Create Labs website, or email Claire Sponseller, area extension educator.
---
Harvest Heroes Military Veteran Beginning Farming Program Enrolling Now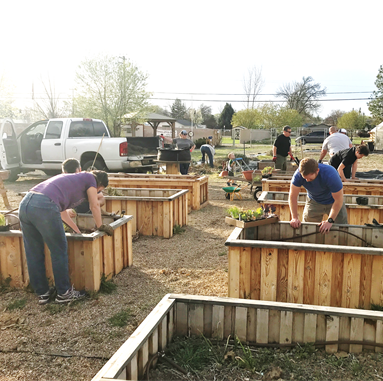 UI Extension is currently enrolling veterans and their family members for our 2022 season Harvest Heroes program.
A few years ago, a retired air force veteran and U of I horticulture/nutrition major interning with Ariel Agenbroad at UI Extension Ada County spearheaded interviews with Idaho veterans and identified significant interest in small-scale agriculture and food production as an opportunity for community engagement, therapy for mental and physical wounds and networking and comradery with other veterans. That former intern, Connie May, now works as a program coordinator for our Harvest Heroes Military Veteran Beginning Farming Program.
This program offers accessible, family friendly, season-long training and mentoring for real-world, hands-on experience planning, growing and harvesting fresh fruits and vegetables for home or market gardens. Harvest Heroes learn the basics of good growing, then work as a team to transform a neighborhood garden, improving personal health while feeding themselves and those in need.
An estimated 116,157 veterans live in Idaho. Since 2020, 24 veterans and family members have participated in the Nampa program and have grown, harvested, packed and distributed over 3,302 pounds of fresh vegetables, berries and herbs worth an estimated $6,000. Find out more or get an application by contacting harvestheroes@uidaho.edu or 208-287-5900.
---
Afterschool Champion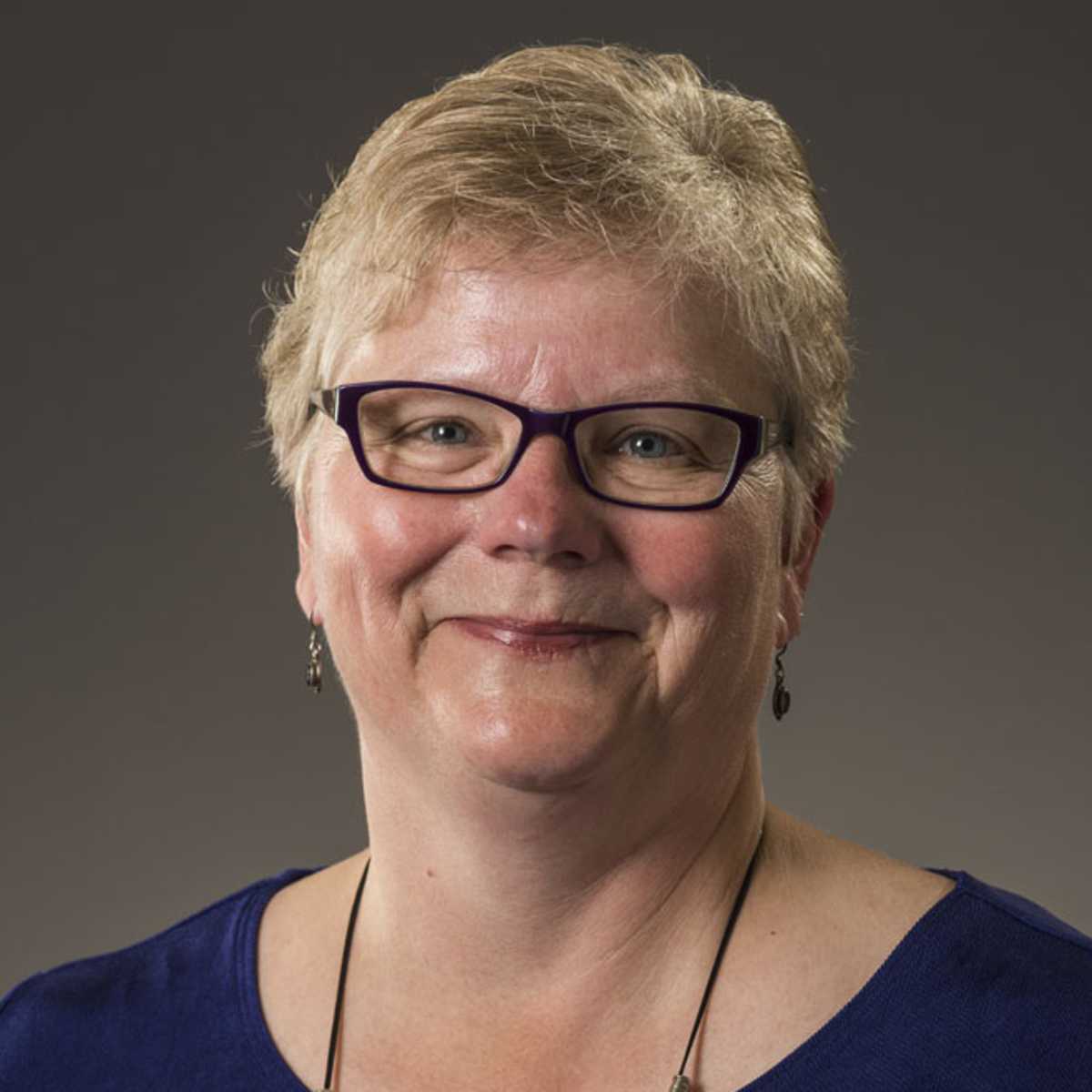 Suzann Dolecheck, UI Extension, Twin Falls County 4-H educator, received a Lights On Afterschool Champion Award from the Idaho Out-of-School Network. Suzann has worked with the Hansen School District to lead multiple high-quality programs and has helped to secure over $65,000 in funding for the program.
U of I Boise in the News
See our faculty, staff and programs mentioned and quoted in the Treasure Valley media this winter and learn about their new projects and research:
November-December 2021
*Some publications require subscription. We have PDF copies available upon request.
**If we missed your story, send a link to mortega@uidaho.edu.