Welcome to iVandal - International Programs Office (IPO) Online Services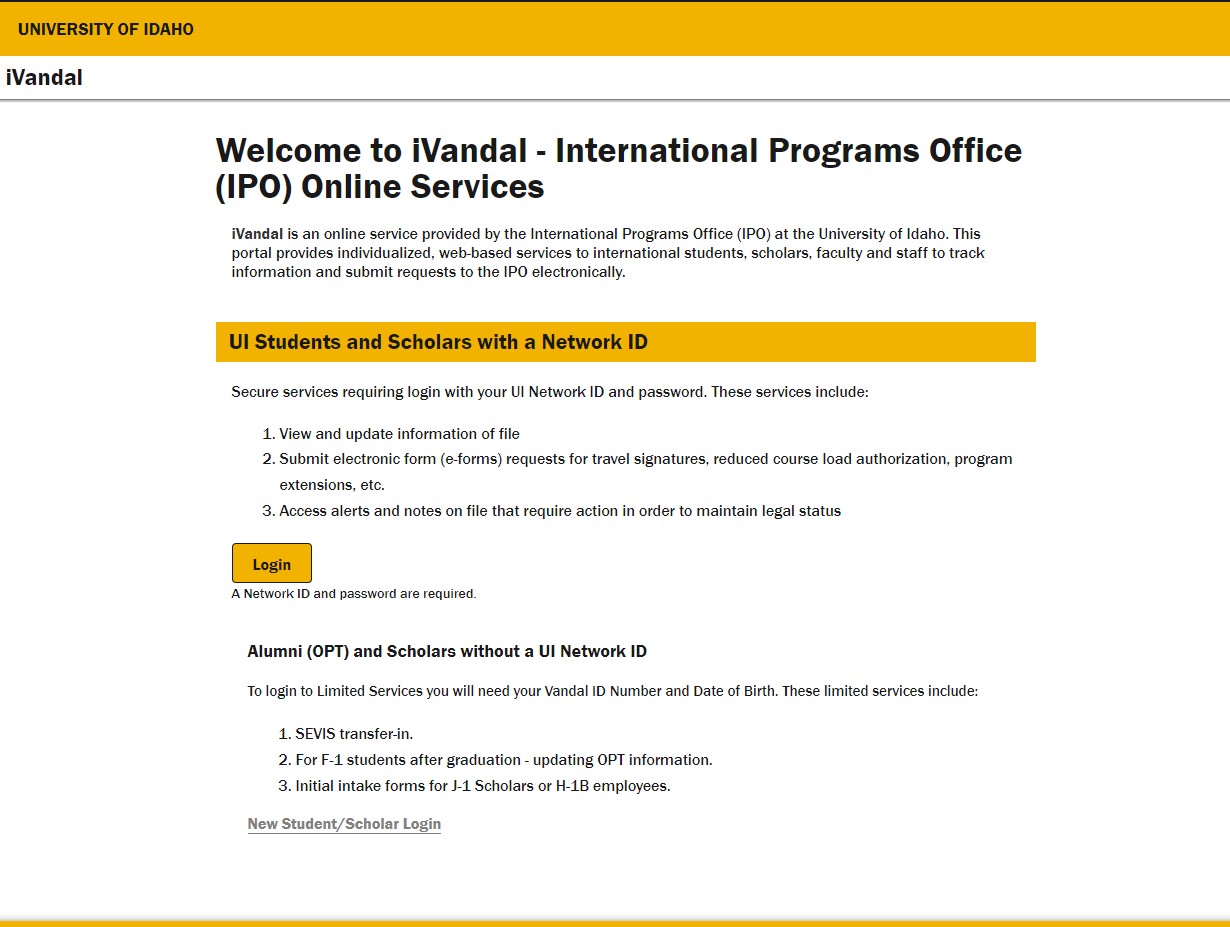 You will be redirected to the Network Login page.
Enter your Network ID and Password, then click on the "Login" button:
NOTE
: Did you forget your Network ID password? You can reset your password here:
https://help.uidaho.edu
and select the link "click here to reset your password".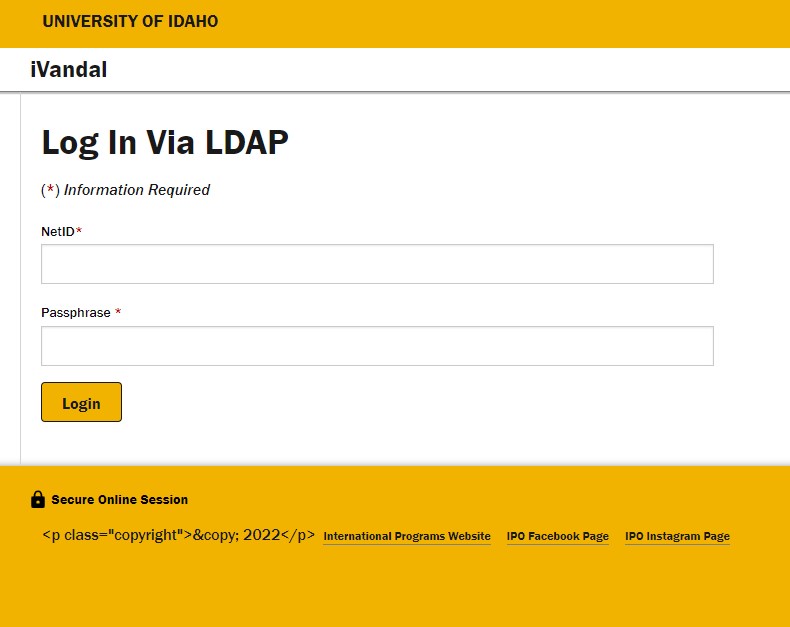 On the left-hand side of the screen, select a category, then choose an E-Form: