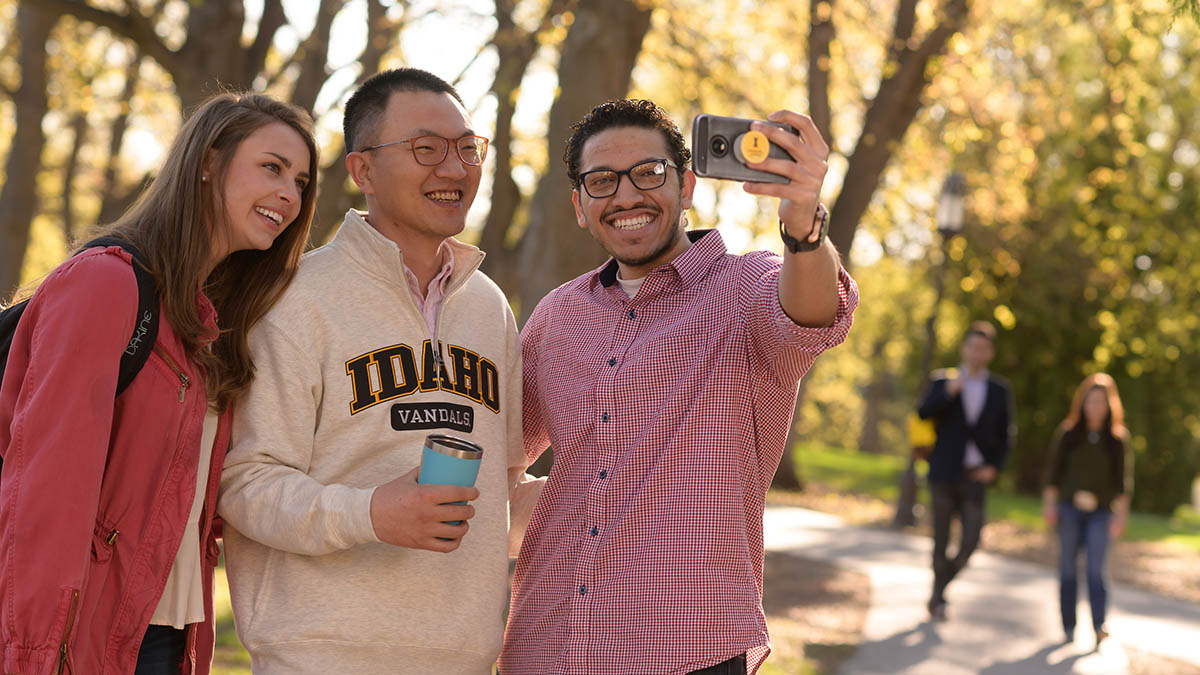 Current International Students
Many of you have traveled a long way to get here and may be very unfamiliar with U.S. culture and the U.S. educational system. We want to share some important tips that will help you adjust faster.
Check your VandalMail every day. This is your main point of contact and how IPO, professors and student accounts will contact you.
Don't be afraid to ask questions – we are here to help you succeed

International Student Advisors — ask anything.
Vandal Links — ask anything.
Academic advisors, professors and instructors — anything to do with classes and success in your classes.

Be on time for classes, appointments or dates.
Participate in class — it is expected and will help you to excel.
Participate in IPO activities, join clubs and get involved.
We hope you have a positive and successful program at the University of Idaho.