2023-24 Common Read: 'The Nature Fix; Why Nature Makes Us Happier, Healthier, and More Creative'
The Nature Fix is:
"... [A] lively exploration of what modern research has to say about the myriad health benefits of the great outdoors...Ms. Williams resists the tendency of so much nature writing towards easy epiphanies, adopting a tone that is, instead, pleasingly puckish...Ms. Williams puzzles out the pros and cons, concluding, on balance, that there's a good case for connecting with nature to extend both the quantity and quality of life..." —The Wall Street Journal
"Fascinating...Williams, a contributing editor at Outside magazine, presents all of this with the zip of a trail runner covering a lot of ground sure-footedly. She's got the pop-sci presentation down pat — breezy enough to draw in the lay reader, thorough enough to satisfy the expert. She gamely volunteers to be researchers' human guinea pig, including wearing a portable EEG unit in the woods and looking like a "shriveled sea urchin." —The New York Times
Keynote Address: October 17, 7:00 PM, International Ballroom, Pitman Center, University of Idaho
Florence Williams is a journalist, author, and podcaster. She is a contributing editor at Outside Magazine and a freelance writer for the New York Times, New York Times Magazine, National Geographic, The New York Review of Books and numerous other publications.
Florence's first book, BREASTS: A Natural and Unnatural History (W.W. Norton 2012) received the Los Angeles Times Book Prize in science and technology and the 2013 Audie in general nonfiction. It was also named a notable book of 2012 by the New York Times. Her 2017 book, The Nature Fix, was an Audible bestseller and was named a top summer read by J.P Morgan. Her latest book, Heartbreak: A Personal and Scientific Journey, is called "show-stopping" and "courageous" by Publisher's Weekly. She is also the writer and host of two Gracie-Award-winning Audible Original series, Breasts Unbound and The Three-Day Effect, as well as numerous episodes for Outside Magazine's podcast. The Wall Street Journal calls her writing "droll and crisp," which makes her feel like a pastry.
Her public speaking includes keynotes at Google, the Smithsonian, the Seattle Zoo, the Aspen Ideas Festival and many other corporate, academic and nonprofit venues. A fellow at the Center for Humans and Nature and a visiting scholar at George Washington University in Washington, D.C., Florence's work focuses on the environment, health and science. A certified forest-bathing guide and experienced workshop leader, Florence loves leading groups through nature-immersive experiences and watching the transformation, connection, and healing that results.
In 2007-2008, Florence was a Scripps Fellow at the Center of Environmental Journalism at the University of Colorado. She has received many awards, including two National Magazine Award nominations, six magazine awards from the American Society of Journalists and Authors, and the John Hersey Prize at Yale. Her work has been anthologized in numerous books, including Outside 25, the New Montana Story, How the West Was Warmed and Best American Science and Nature Writing 2008. Florence serves on the board of two of her favorite non-profits, the Trust for Public Land and the Ted Scripps Fellowship in Environmental Journalism.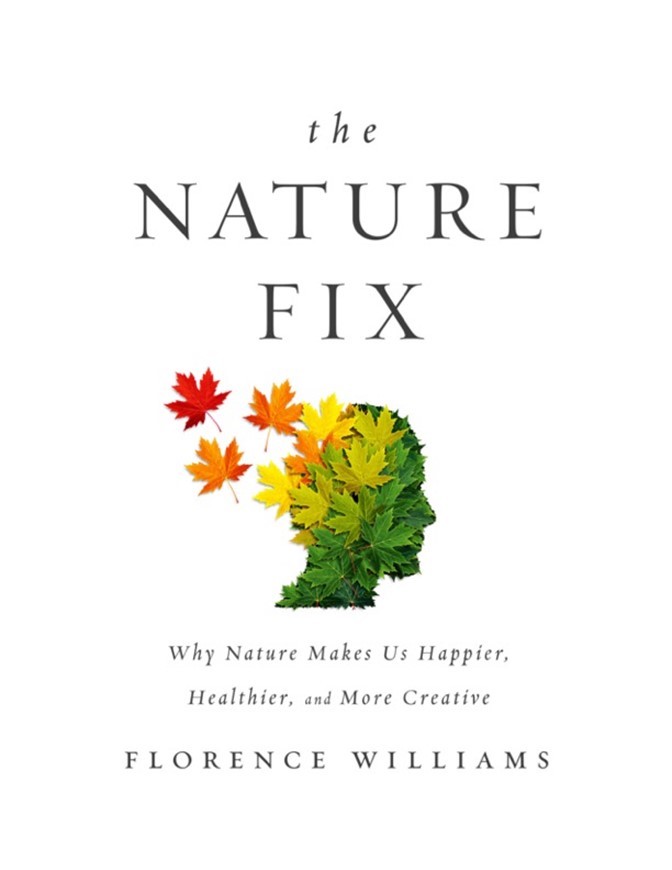 Purpose
The Common Read is a program designed to engage the university and Moscow community, its students, staff, faculty and community members, in a unified intellectual activity. For first-year students it introduces them to academic expectations, respectful discourse, and community building. The Common Read book is available through the U of I VandalStore.
This is a program sponsored through the Office of the Provost, the College of Letters Arts & Social Sciences and the General Education Program. It is a product of a host of faculty, staff and student members who serve on the Common Read Selection Committee.