Infrastructure
Infrastructure consists of basic facilities and networks needed for the operation of Idaho's economy. Infrastructure includes road and rail systems, airports, water and wastewater facilities, energy networks and information and communication networks. Infrastructure systems are connected; disruptions in one system cascade into other systems. Infrastructure is not only essential for communities to function; the quality and reliability of infrastructure systems also play an important role in corporations' location decisions.
With increasing extreme weather-related events, infrastructure disruptions will occur more often. Increasing winter and spring precipitation lead to greater risk for floods, landslides and deterioration of bridges and roadways. Rising temperature and decreasing summer precipitation create conditions ideal for drought and wildfires.
To learn more about climate change impacts on Idaho's infrastructure, please click on the icons to the right to open the infrastructure technical report and snapshot.
For additional resources and tools related to climate change and Idaho's infrastructure, please click the icon to the right.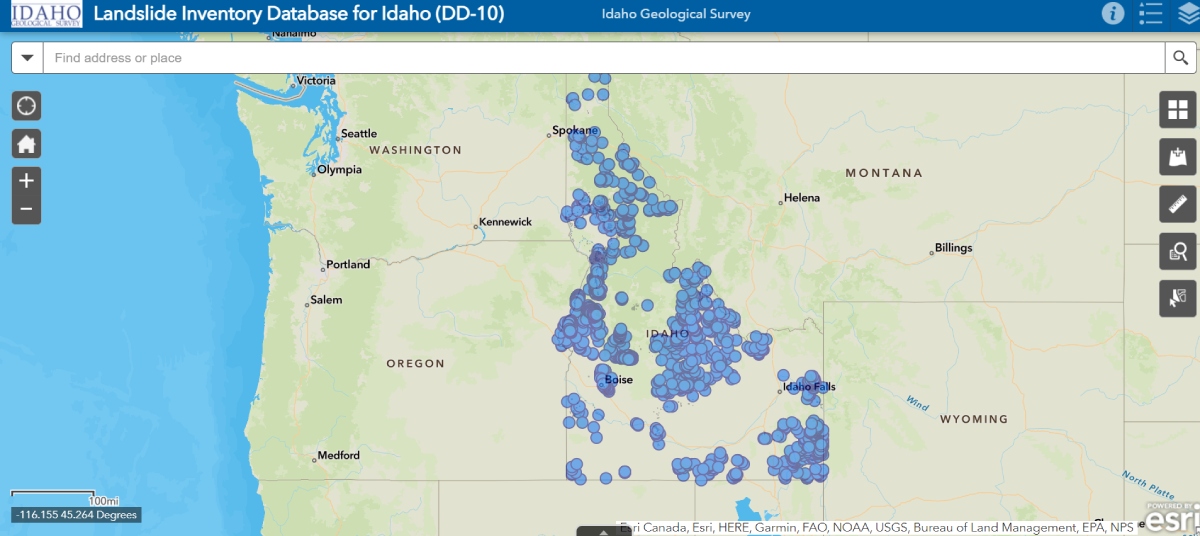 The Idaho Landslide Inventory Database, created by the Idaho Geological Survey in 2021, allows for identification and mitigation of problematic hazard hot spots.
Click here to explore more.