Energy
Energy fuels Idaho's economy. Idaho's energy supply comes from three primary sources: renewable, natural gas and petroleum. Electricity in Idaho is derived mostly from renewable resources, such as hydropower, wind and solar.
Concerns related to energy and climate include the availability of energy resources necessary for increasing demand in heating and cooling. As changes in climate increase, and Idaho transitions to more clean energy use, it is important to prepare for the likely impacts to energy sources.
To learn more about climate impacts to Idaho's energy sector, please click on the icons to the right to open the energy technical report and snapshot.
For additional tools and resources on climate change and energy, please click the icon to the right.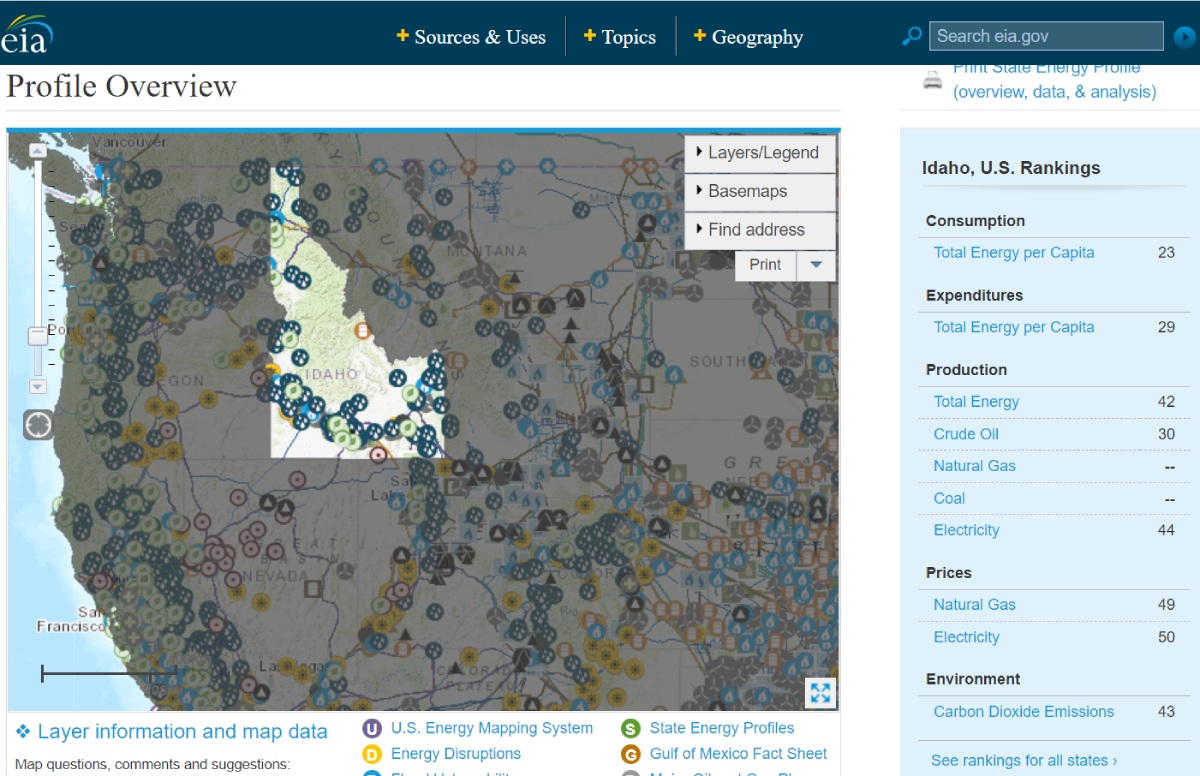 The U.S. Energy Information Administration provides detailed energy data and visualization tools for Idaho energy resources.
Click here to explore more.