Agriculture
Agriculture is important for the livelihoods of many Idahoans, and is the backbone industry for many small towns. Agriculture and food processing account for 13% of Idaho's gross domestic product (GDP), or 18% percent of total economic sales. Changes in climate, such as temperature and precipitation, are linked with agricultural production (e.g., yields). Idaho's climate likely will change substantially, with higher daily maximum and minimum temperatures, more frequent high precipitation events and a longer frost-free season. Regional variations in climate influence the scope of impacts to Idaho's crops and livestock, leading to greater risks for some regions and agricultural industries compared to others.
To learn more about climate impacts to Idaho's agricultural economy, please click on the icons to the right to open the agriculture technical report and snapshot.
For additional tools and resources on climate change and agriculture, please click the icon to the right.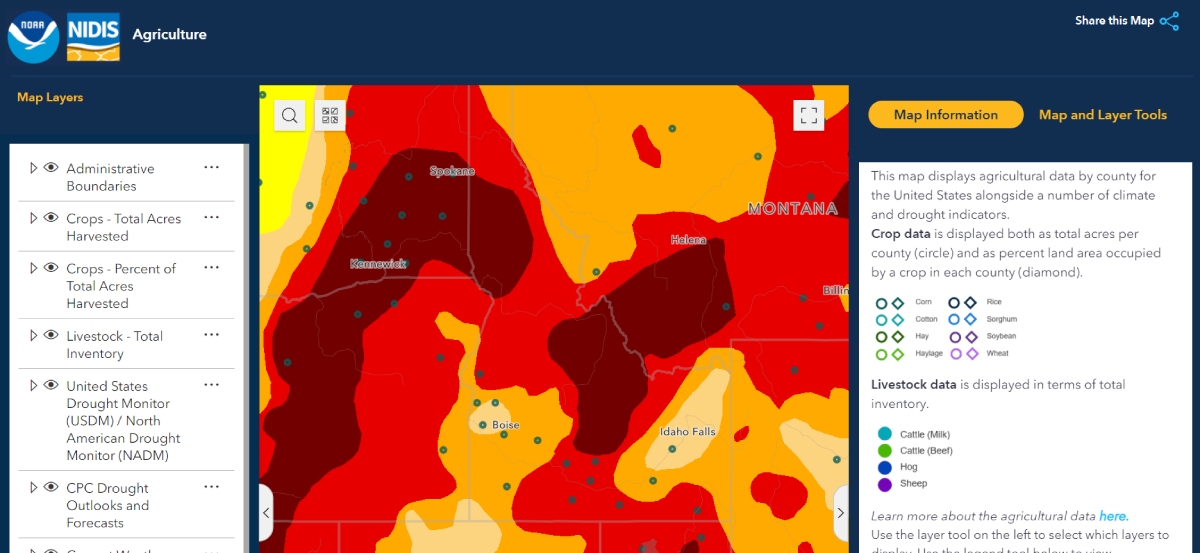 Drought.gov's interactive agriculture and drought map allows users to explore commodities data alongside drought and climate conditions.
Click here to explore more.