University of Idaho Hosts Fifth Statewide Three-Minute Thesis Competition
January 23, 2023
MOSCOW, Idaho — Twelve top students from Idaho's three graduate schools will compete for the best research presentations at a statewide competition next month.
University of Idaho is hosting the fifth statewide Three-Minute Thesis Competition 2-4 p.m. Mountain time Feb. 7 at the College of Western Idaho in Nampa. The public is invited to watch — through online viewing options and limited in-person attendance — and vote for their favorite presentation. Media representatives are invited to attend in person. Watch online.
Competitors from U of I, Idaho State University and Boise State University will compete on an array of topics including wildlife, the biomedical sciences and soil and water systems. In the competition, researchers distill complex research into one-slide, three-minute-maximum presentations.
"Thanks to the 3MT competition, we have an opportunity to showcase the work our graduate students are doing under the guidance of our faculty," said Jerry McMurtry, dean of U of I's College of Graduate Studies. "Our state's graduate students demonstrate how Idaho's research powers innovation, impacts our practices and creates opportunities across our state, nation and world."
Established in 2008 by the University of Queensland, 3MT events are now held at more than 900 universities in over 85 countries. Competitors are limited to one slide and their carefully rehearsed verbal presentation. Props, music, costumes or lab equipment are not allowed. Competing helps graduate students polish research communication skills by preparing academic presentations for a general audience.
"Competing in the 3MT helped me to think about my research in a new way, and to identify and polish the key findings I wanted to communicate to a wider audience," said Torrey Stephenson, an environmental science doctoral student at U of I who placed third in last year's statewide competition. "Crafting research into an engaging story is an essential skill for science communication. This was a great opportunity to hone that skill, as well as be inspired by other researchers working in a diverse range of fields."
The winner of last year's Idaho statewide, Dalton Miller of Boise State, advanced to the national finals for a presentation on his thesis, "Inactivation of Bacterial Biofilms in Porcine Wound Models Using Cold Plasma." Miller represented the Western Association of Graduate Schools at the 2022 national competition in San Francisco. 
Media Contact:
Stephanie Thomas
Assistant to the Dean, U of I College of Graduate Studies
208-885-6244
cogs@uidaho.edu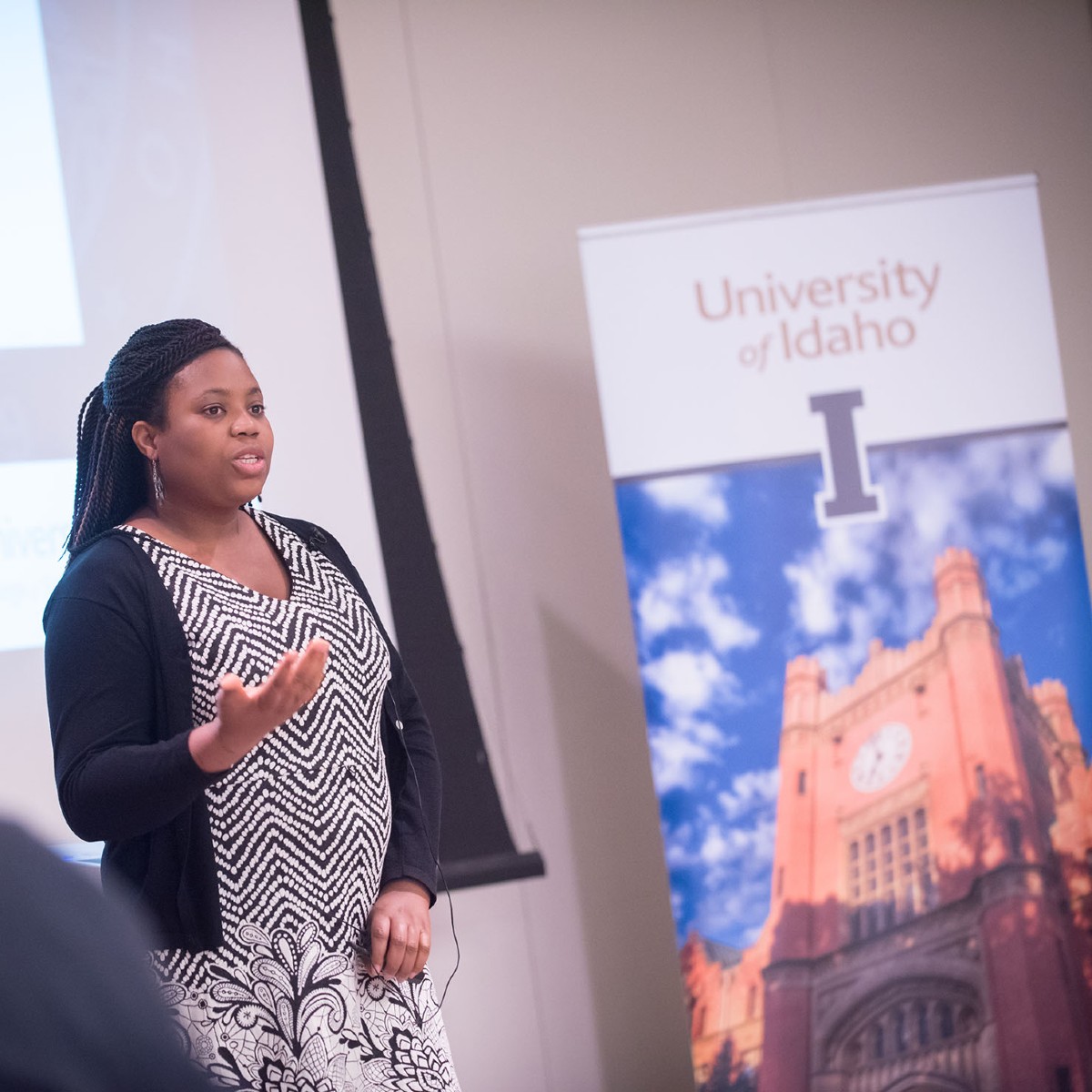 About the University of Idaho
The University of Idaho, home of the Vandals, is Idaho's land-grant, national research university. From its residential campus in Moscow, U of I serves the state of Idaho through educational centers in Boise, Coeur d'Alene and Idaho Falls, nine research and Extension centers, plus Extension offices in 42 counties. Home to nearly 11,000 students statewide, U of I is a leader in student-centered learning and excels at interdisciplinary research, service to businesses and communities, and in advancing diversity, citizenship and global outreach. U of I competes in the Big Sky and Western Athletic conferences. Learn more at uidaho.edu