Sacajawea Model, Scholar to Speak at U of I Sculpture Dedication
September 27, 2022
MOSCOW, Idaho — The model for the Sacajawea dollar coin and Shoshone-Bannock Tribe member, Randy'L Teton, will speak at University of Idaho on Friday, Sept. 30, when the university dedicates the sculpture, "Sacagawea and Jean Baptiste," modeled after her.
Teton will speak at a 3 p.m. ceremony at the Bruce M. Pitman Center's Tribal Lounge in Moscow. Traveling nationwide representing Sacajawea and her story, Teton is the "youngest and only living model" on U.S. currency, according to the U.S. Mint. Teton said she is excited to share a tribal perspective of Sacajawea's story at the dedication.
"I'm happy to be part of this unveiling of the beautiful Sacajawea and to share with the faculty and students that this young lady served as a white flag to the U.S. expedition," Teton said. "Her role at a young age of 14 was invaluable. This statute is a reminder of her knowledge and strength to endure two years of hard travels with a baby on her back."
Vandal alumnae Rich and Sharon Allen, both 1973 graduates, gifted U of I the sculpture. The work is one of 12 similar sculptures created by prominent artist Glenna Goodacre, who also designed the Sacajawea gold dollar coin. Goodacre died in 2020. The seven-foot tall, 600 lbs. bronze sculpture depicts Sacajawea looking upward and holding a walking stick as her baby son, Jean-Baptiste, rests on her back.
"We are grateful and honored to have the opportunity to make a home for this beautiful and meaningful artwork," said College of Art and Architecture Dean Shauna Corry. "We are proud to be stewards of Sacajawea and believe having her on our campus speaks to many people and offers the opportunity for rich discussions about culture, history and art.
Lewis & Clark College in Portland, Oregon, displays another edition of the sculpture by Goodacre on its campus.
The statute is being temporarily housed in the Pitman Center's Tribal Lounge. An internal committee will decide its permanent location on campus.
To request interviews with Teton, please contact Kyle Pfannenstiel at kylecp@uidaho.edu or 208-329-8947.
—
Media Contact:
Kyle Pfannenstiel
External Communications Coordinator
208-329-8947
kylecp@uidaho.edu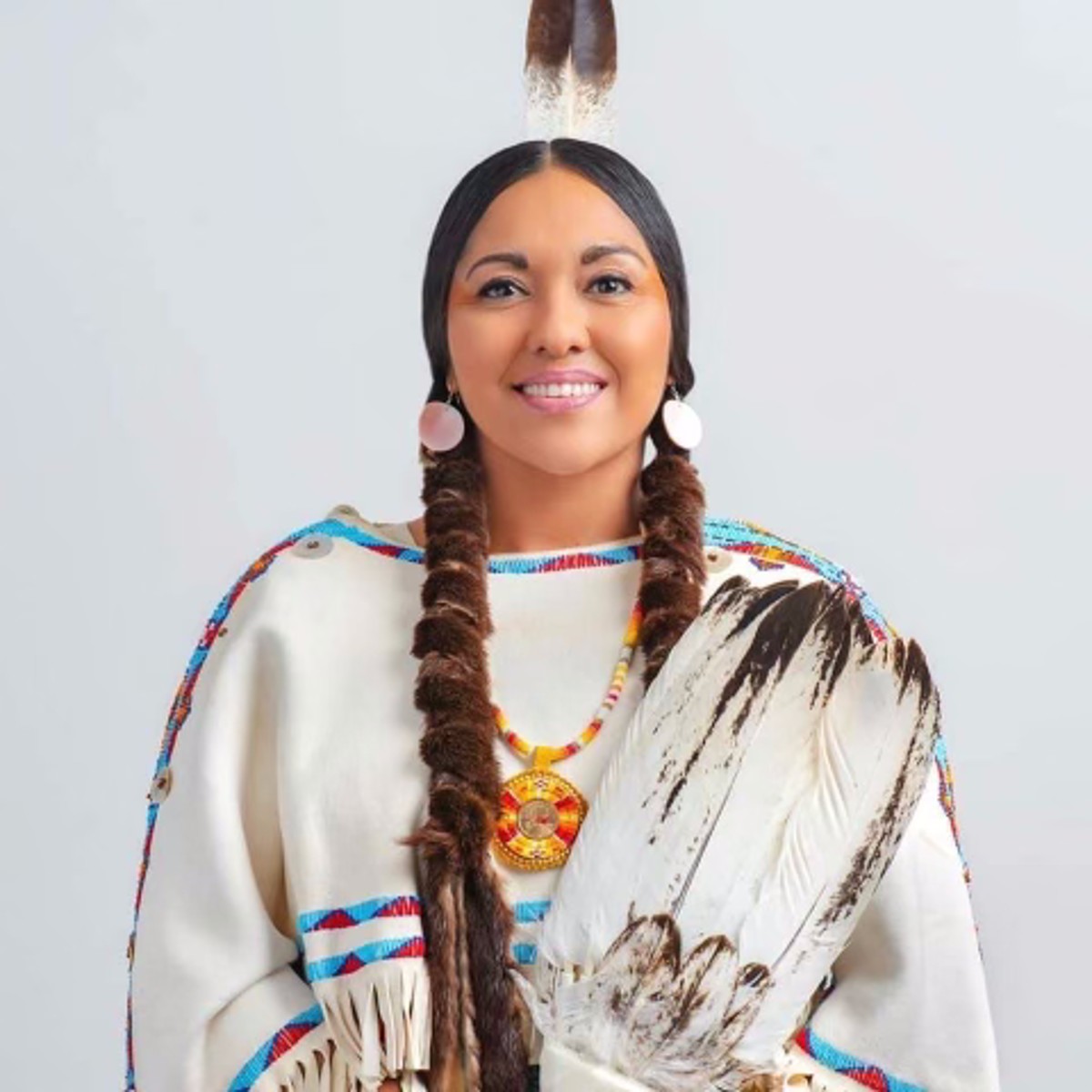 About the University of Idaho
The University of Idaho, home of the Vandals, is Idaho's land-grant, national research university. From its residential campus in Moscow, U of I serves the state of Idaho through educational centers in Boise, Coeur d'Alene and Idaho Falls, nine research and Extension centers, plus Extension offices in 42 counties. Home to nearly 11,000 students statewide, U of I is a leader in student-centered learning and excels at interdisciplinary research, service to businesses and communities, and in advancing diversity, citizenship and global outreach. U of I competes in the Big Sky and Western Athletic conferences. Learn more at uidaho.edu.