University of Idaho CAFE Project Reaches Major Milestone, Land Board Approves $23 Million for Land and Dairy Infrastructure
September 20, 2022
MOSCOW, Idaho — The Idaho Board of Land Commissioners (Land Board) today approved a request by the University of Idaho (U of I) to purchase land central to its Center for Agriculture, Food and the Environment (CAFE).
In November 2021, 282 acres of Agricultural College endowment land in Caldwell was sold for $23,250,000, as it was no longer used for experimental farming. The funds were placed in the Land Bank fund to be used for the acquisition of real property.
With today's unanimous vote, the Land Board approved the use of proceeds from the Caldwell property to acquire 638 acres of farmland north of Rupert currently owned by U of I. The university's College of Agricultural and Life Sciences will now use the land from the endowment and the remaining funds to construct a state-of-the-art milking parlor on that property capable of serving a 2,000 head dairy herd.
"Agriculture remains Idaho's number-one industry with livestock production accounting for more than 60% of the state's agricultural cash receipts," said U of I President C. Scott Green. "This facility will serve our students well, preparing them to work on the cutting edge of agribusiness and dairy sciences."
"Economically, CAFE opens doors for U of I to receive millions of dollars in grant funding for research, unleashing new ideas and innovative solutions for Idaho's and the nation's dairy industry," he added.
Idaho's dairy industry, which ranks third in the nation for milk production, strongly supports U of I's CAFE project. Industry has donated more than $8.5 million to the project to date. Their investment will pay dividends by integrating animal and agronomy research resulting in improved strategies for forage production and nutrient management. Research will also help developed waste management systems that create valuable byproducts like fertilizers.
Research at CAFE will also help develop strategies to mitigate greenhouse gas emissions from animals, housing areas, waste systems, and in-field applications, advancing the dairy industry's nationwide net zero initiative.
The Land Board determined buying the property and investing in the milking infrastructure as part of the CAFE project is in the best long-term interest of the beneficiary.
"This development of CAFE will yield good returns for students today and well into the future," said Governor Brad Little. "The important research will help the dairy producers, manufacturers, and University of Idaho agricultural students and future veterinarians who will assist with the vast spectrum of research."
"It will ensure our industry thrives, adding to Idaho's diverse and vibrant economy, as well as preparing students to thrive in this industry," he added.
To learn more about the University of Idaho CAFE project and it's many benefits for Idaho's students and economy, please visit uidaho.edu/cafe
—
Media Contact:
Sharla Arledge
Public Information Officer
Idaho Department of Lands
208-334-0286
pio@idl.idaho.gov 
Carly Schoepflin
Director for Communications and Strategic Initiatives
University of Idaho College of Agricultural and Life Sciences
208-885-4037/801-200-6383
craska@uidaho.edu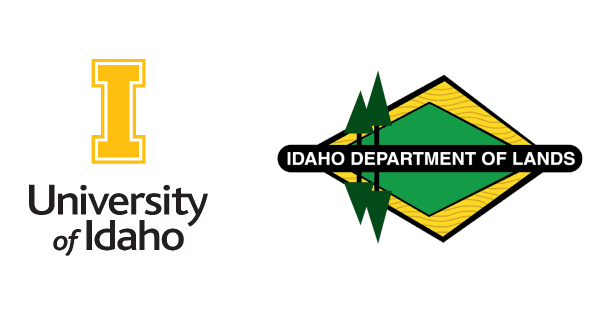 About the University of Idaho
The University of Idaho, home of the Vandals, is Idaho's land-grant, national research university. From its residential campus in Moscow, U of I serves the state of Idaho through educational centers in Boise, Coeur d'Alene and Idaho Falls, nine research and Extension centers, plus Extension offices in 42 counties. Home to nearly 11,000 students statewide, U of I is a leader in student-centered learning and excels at interdisciplinary research, service to businesses and communities, and in advancing diversity, citizenship and global outreach. U of I competes in the Big Sky and Western Athletic conferences. Learn more at uidaho.edu.