Award-Winning Science Writer to Deliver Oppenheimer Ethics Symposium Keynote
April 04, 2022
MOSCOW, Idaho — April 4, 2022 — Carl Zimmer, award-winning science writer and columnist for the New York Times, will be the keynote speaker for University of Idaho's annual media ethics symposium at 7 p.m. Wednesday, April 13, in the International Ballroom of the Bruce M. Pitman Center in Moscow.
Zimmer's presentation, "Writing the Pandemic: Journalism in the Age of COVID-19," is free and open to the public and will also be livestreamed at uidaho.edu/news/ui-live.
"When the coronavirus began sweeping the world, science journalists knew we faced the biggest reporting challenge in our careers," said Zimmer. "Two years later, we're still filing stories every day on COVID-19. But we've had time to learn some lessons, from both our successes and our failures."
Zimmer is a three-time winner of the American Association for the Advancement of Science's Journalism Award, twice for his work for the New York Times and once for The Loom, a blog published by Discover Magazine and National Geographic. His latest book, "Life's Edge: The Search for What It Means to Be Alive," was named a Notable Book of 2021 by the New York Times. His earlier books include "A Planet of Viruses," originally published in 2011 and republished in 2021 with a new chapter about COVID-19.
"Carl Zimmer explores and explains the frontiers of science," said Kenton Bird, faculty member in the School of Journalism and Mass Media and symposium coordinator. "He has a rare gift for making complex concepts understandable to readers without scientific expertise."
In response to Zimmer's keynote talk, a panel of regional journalists will discuss media coverage of the COVID-19 pandemic in Idaho and Washington. The Zoom webinar will begin at 3:30 p.m. Thursday, April 14. Participants may join the webinar.
The panel will consist of Ariel Dreher, a Report for America fellow at The Spokesman-Review of Spokane; Audrey Dutton, a senior investigative reporter for the Idaho Capital Sun of Boise, and Rachel Sun, a health-care reporter for the Lewiston Tribune, Moscow-Pullman Daily News and Northwest Public Broadcasting, based in Pullman. Caitlin Cieslik-Miskimen, a faculty member in the School of Journalism Mass Media, will moderate the panel.
The Oppenheimer Ethics Symposium, founded in 2011, is sponsored by the School of Journalism and Mass Media. Its goal is to promote professional responsibility and ethical behavior by journalists and other media professionals, as well as to expose U of I students to nationally known journalists and media critics. The symposium is sponsored by U of I graduates Doug and Arthur "Skip" Oppenheimer of Boise.
Photo attached: Caption credit to Penguin Random House LLC
Media Contacts
Kenton Bird
Associate professor, School of Journalism and Mass Media
208-885-4947
kbird@uidaho.edu
David Jackson
Communications Manager
208-885-1095
davidjackson@uidaho.edu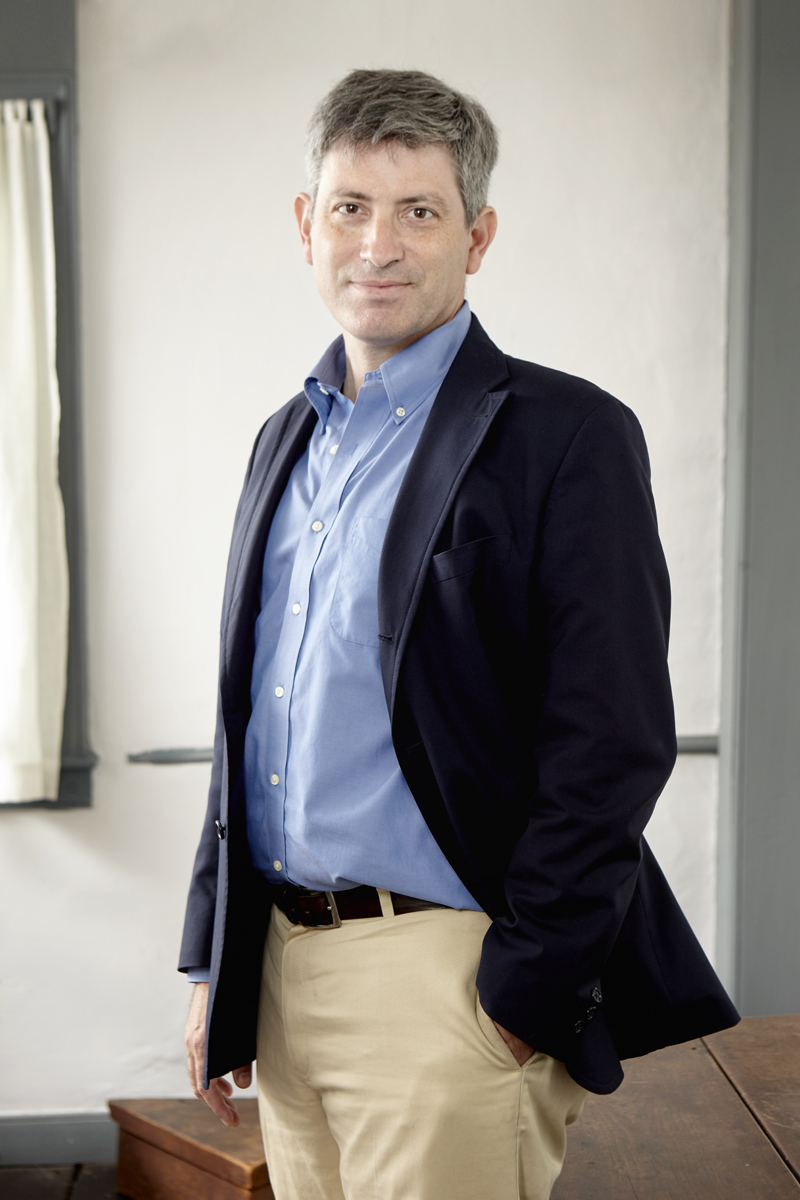 About the University of Idaho
The University of Idaho, home of the Vandals, is Idaho's land-grant, national research university. From its residential campus in Moscow, U of I serves the state of Idaho through educational centers in Boise, Coeur d'Alene and Idaho Falls, nine research and Extension centers, plus Extension offices in 42 counties. Home to nearly 11,000 students statewide, U of I is a leader in student-centered learning and excels at interdisciplinary research, service to businesses and communities, and in advancing diversity, citizenship and global outreach. U of I competes in the Big Sky and Western Athletic conferences. Learn more at uidaho.edu.