Patterns in Human Behavior
College of Letters, Arts and Social Sciences Student Studies Human Behavior Through Archaeology
Stumbling onto historical remains of remote mining camps in the Boise Basin was part of University of Idaho senior Kristina Cockerille's outdoor experience as a teenager.
"We'd go for a hike and find mining camps, or old sheep herder cabins," the anthropology major said. "I was always around history."
On her first day as a freshman at U of I, Cockerille asked her archaeology professor for a research assignment. She found herself cataloguing century-old artifacts, coincidentally from mining camps in the Boise Basin where she grew up.
Her research has included studying the remains of shoes found at Chinese mining camps in the basin. She has also investigated food remnants found under a former Chinese merchant shop in Idaho City and participated in bioarchaeology. Recent work included cataloguing a collection of pottery and artifacts from Ecuador that was donated to the university in 2019.
Cockerille photographed the collection of Sarayacu Quichua pottery, masks and sculptures from central Ecuador, noting the recurring symbolism and themes among the pieces.
By providing a detailed survey of artifacts including a description, composition, function and what they may depict, cataloguing helps researchers understand patterns in human behavior and evolution.
"I love learning about people and cultures," she said. "Once I'm confident in one aspect, I want to explore something else and learn more."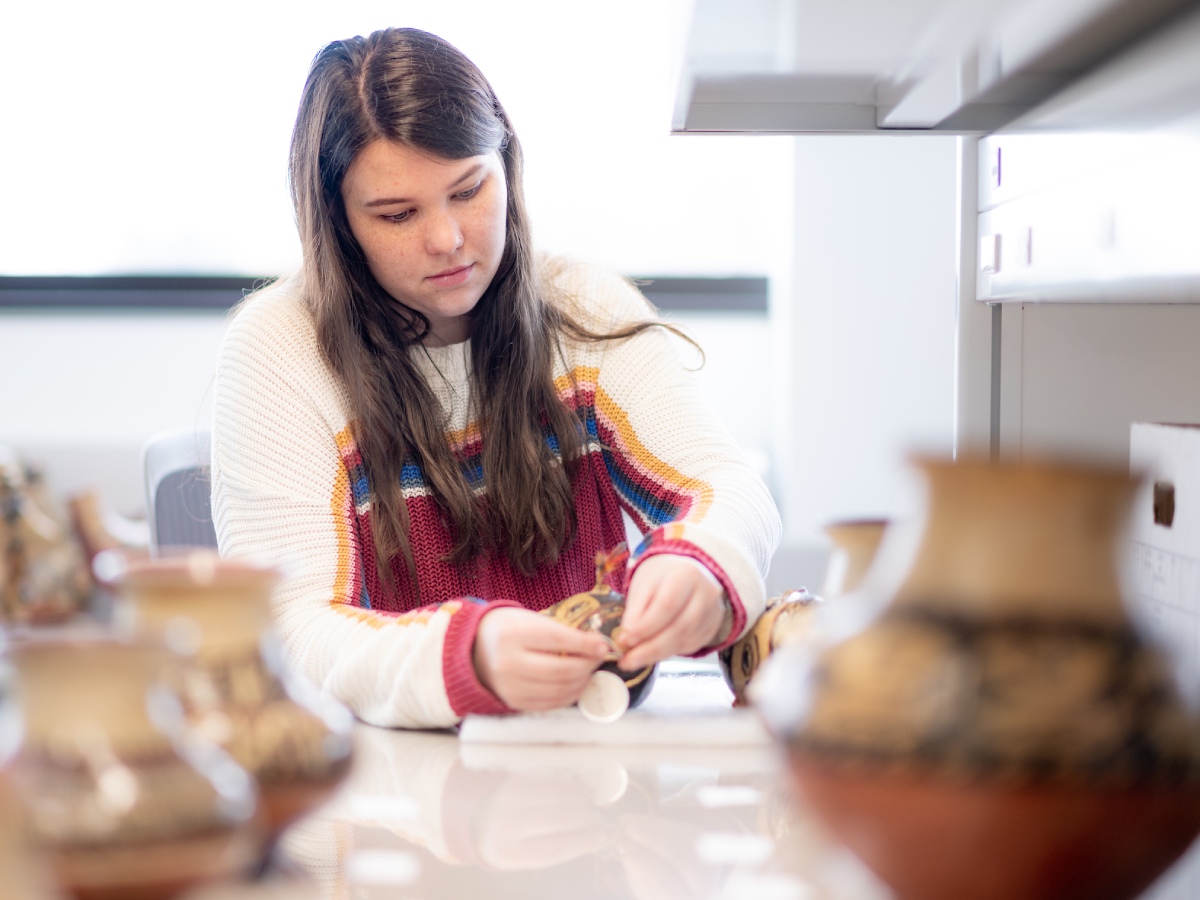 ---
Article by Ralph Bartholdt, University Communications and Marketing.
Photos by University of Idaho Photographic Services.
Published in March 2021.