Giraffes in the African Bush
Internship Studying Giraffes in Africa Directs Biology Undergrad's Future
They look like horns but go by a different name.
A giraffe's ossicones are attached to a slender head with a graceful jawline that melds into a neck as long as a tree trunk. When the sun arcs through a cloudless sky the patterns on the giraffe's hide blend with surrounding shadows.
"I didn't realize how well giraffes could conceal themselves despite their big size," said Keegan Webb, a University of Idaho biology major who traveled to South Africa to help researchers identify individuals in a growing population of giraffes.
Using ossicones – the horn-like protrusions on a giraffe's head – hide patterns, deformities or scars, such as torn ears or lumps on necks, Webb and his teammates identified and named individual giraffes in a previously unidentified population, as he followed animals through the African bush.
"We wanted to identify individual giraffes to track behavior and movements, and, by modeling the data, we could then assess population issues," Webb said.
"This internship honestly changed my life."Keegan Webb, COS senior
The team hiked up high ridges to view the giraffes from a distance with binoculars or telephoto camera lenses.
Webb, who grew up in Weiser, Idaho, had not traveled out of the continental U.S. when he was accepted for the summer internship in Africa, and offered a stipend from the College of Science to pursue his dream work.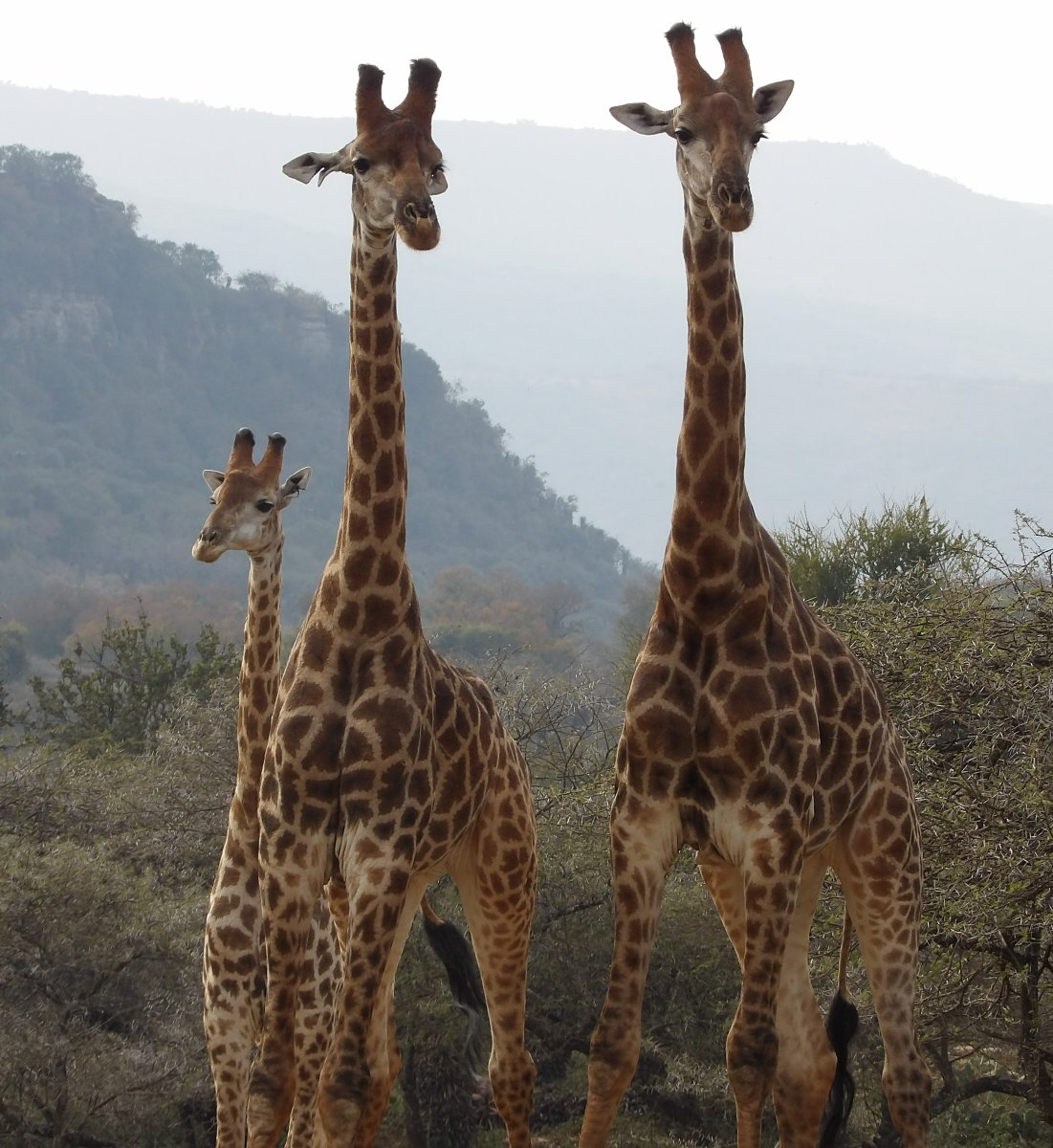 "I have always wanted to study animals on other continents," Webb said.
He traveled 29 hours from Idaho, catching a plane in Seattle that took him to Dubai, and from there, to South Africa.
He was a little nervous at first, and so were his parents.
"I had never been out of the country," he said.
When he arrived early in the morning at his destination in a tee and shorts, his hosts admired his hardiness.
"It was winter there, and although it was warm to me, everyone wore jackets and thought it was chilly out," he said.
In addition to identifying giraffes, Webb's team met with villagers to discuss how wildlife affected their crops and cattle, and to explain conservation efforts.
The team's secondary jobs included stymieing poachers in the refuge and to monitor the decline of mountain aloe, a favorite food of giraffes.
Webb, who had attended a community college before enrolling at U of I, said the African experience was life changing.
"This trip, and the research we conducted, made me realize I am studying in a field I am passionate about," Webb said. "This internship honestly changed my life. It was the best 2 ½ weeks of my life."
Traveling to Africa gave him a new perspective on how others live, and the importance of wildlife conservation in exotic places.
"If I had not been in the College of Science, I would not have been offered this opportunity," he said.
He plans to pursue graduate work, with an eye on endangered species conservation around the world.
Article by Ralph Bartholdt, University of Idaho Communications.
Photos provided by Keegan Webb.
Video editing by Garrett Britton, University of Idaho Visual Services.
Published in October 2022