Staying on Track
CEHHS Student Seeks to Help Athletes Prevent Running Injuries
Bec Kirkland can't run as often as she'd like. The Moscow native fell in love with track and field in middle school and ran until health problems forced her to transition away from competing after high school.
Still passionate about the sport, the junior in the College of Education, Health and Human Sciences (CEHHS) is pivoting to helping runners prevent injuries through conditioning and strength training.
Financed by a grant through the Office of Undergraduate Research, Kirkland spent Spring 2023 studying high school athletes while they run to determine if they show any movement patterns that could lead to injuries and potential steps they can take to prevent them.
"What sparked my interest in this project was seeing runners struggle with injuries from overuse – running too much," she said. "The idea is to see if mixing strength training and sport specific training could be a way to prevent injuries that are prevalent with high schoolers."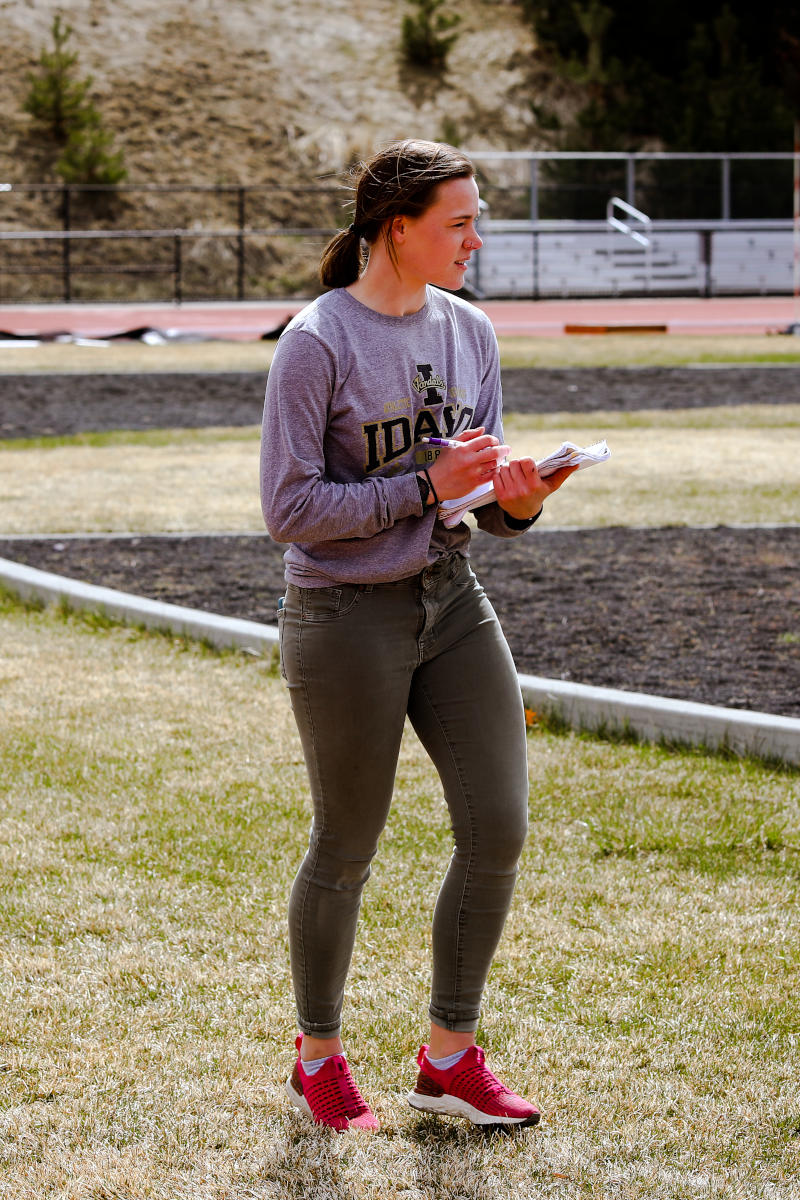 Kirkland's research came from two main sources: Functional Movement Screen (FMS), where information is collected from analyzing video of runners movement patterns which may indicate deficiencies or imbalances, and data from RunScribes, sensors placed on runners shoe laces and their sacrum (base of the spine connected to pelvis) which measures several running mechanics, such as foot striking patterns on the running surface.
"Sports seasons in high school are so short that injuries can make or break an athlete's season. It would be great to help someone keep doing what they love."

— Bec Kirkland, movement sciences junior
Data taken from Kirkland's research can be used to evaluate potential running injury risk factors. One of the keys to runners preventing injuries, according to Kirkland, is even foot striking – running at an even gait and placing their foot in the same position every time it comes down.
Of the five runners she analyzed this spring, she noted that four do not have even striking, which suggests they could be more prone to injuries than runners who show consistent foot striking.
"The idea is movement consistency, efficiency and good patterns," said Josh Bailey, CEHHS assistant professor and coordinator of the Integrated Sports Medicine Movement Analysis Lab (ISMMAL). "If the data shows issues with consistency, it likely means there is a strength training or conditioning opportunity for that athlete."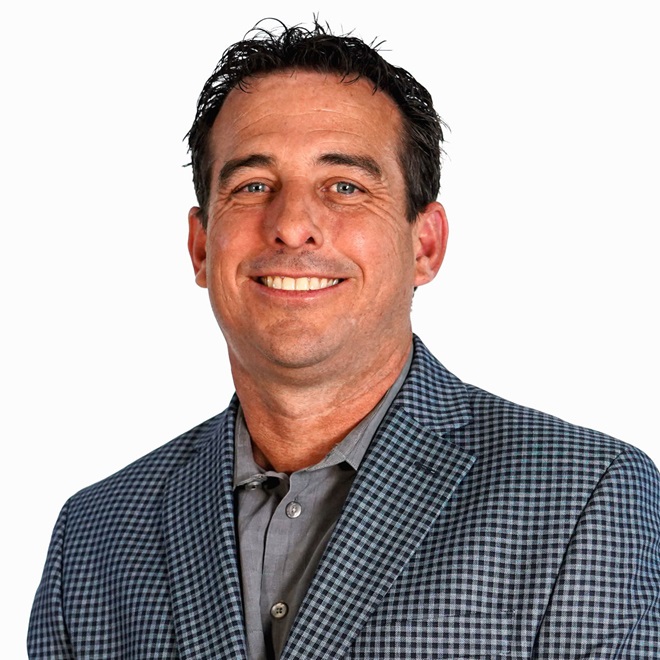 As more high school programs are included in the study, Kirkland will be able to determine potential benefits in movement symmetry and injury risk reduction based on including a strength training and conditioning program.
"Many coaches don't have the time or resources to give their athletes both the specific sport training they need as well as basic strength and conditioning practices that could be beneficial," Kirkland said.
This project was just the latest labor of love for the Exercise, Sport and Health Sciences major. She has also spent a lot of time working at ISMMAL, including a semester as a practicum student assisting with studies assessing movement mechanics during running and single leg clinical tasks.
And although there are many possibilities she would like to explore as to her future career, she admits that using her background and knowledge to help high school athletes stay healthy is something she'd like to pursue.
"Sports seasons in high school are so short that injuries can make or break an athlete's season," she said. "It would be great to help someone keep doing what they love."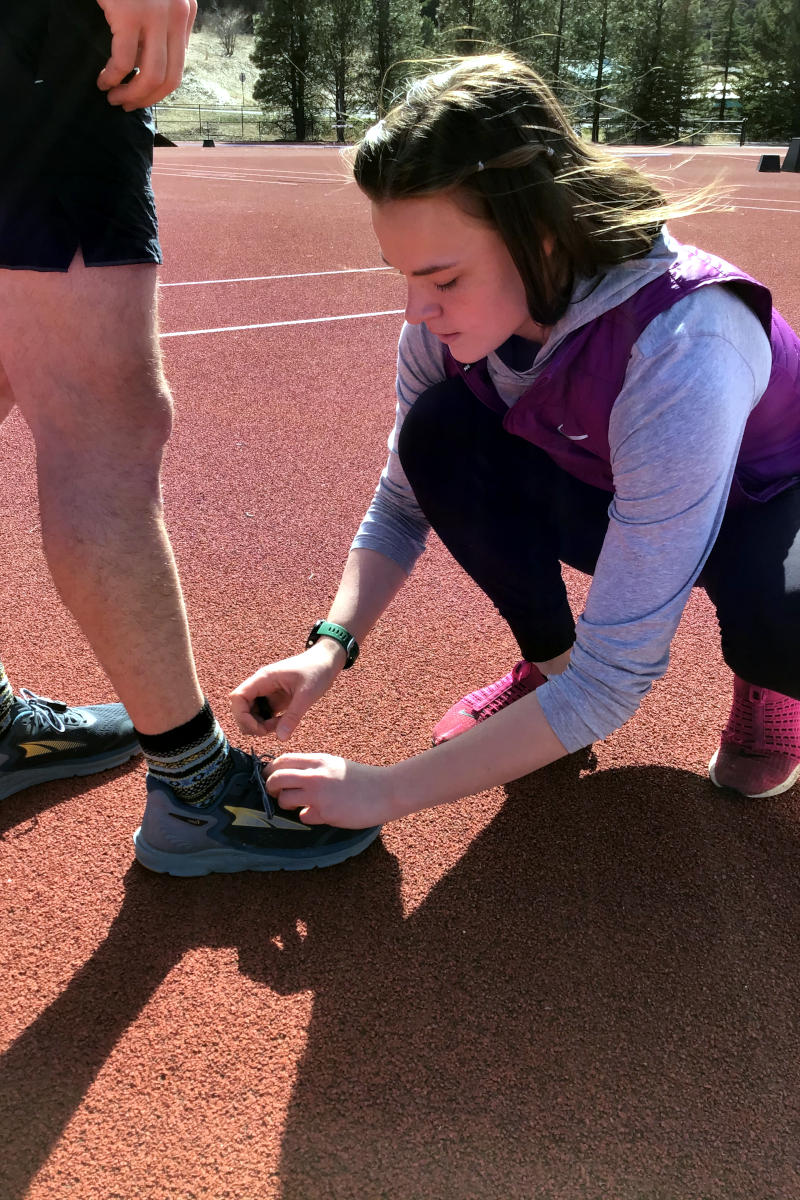 ---
Article by David Jackson, University Communications and Marketing.
Photos provided by Bec Kirkland.
Published in April 2023.