Lending a Helping Hand
Online Student in Idaho Falls Pursues Degree, Path to Help Others on Her Own Time
About two years ago, Angelica Gomez transferred to University of Idaho.

Gomez, then 27 years old and a first-generation college student, wanted to make a career out of helping people. To do that, she needed to advance her education while staying close to her family and stable job as a dental assistant in Idaho Falls.

It turned out, that was easy to make happen.

She didn't even need to complete the typically tedious task of transferring credits between institutions, because she was already dual admitted to College of Eastern Idaho (CEI) and U of I. The Vandal roster of fully online classes in its psychology program allowed her to pursue her bachelor's degree on her time and on her terms.

"It's like having a second job," Gomez said of her college education. "If you're gonna do better in person, go on campus. But if you like to do your own studying at your time, you can pursue the online campus option. That's what I like – just because I can still work and take classes online."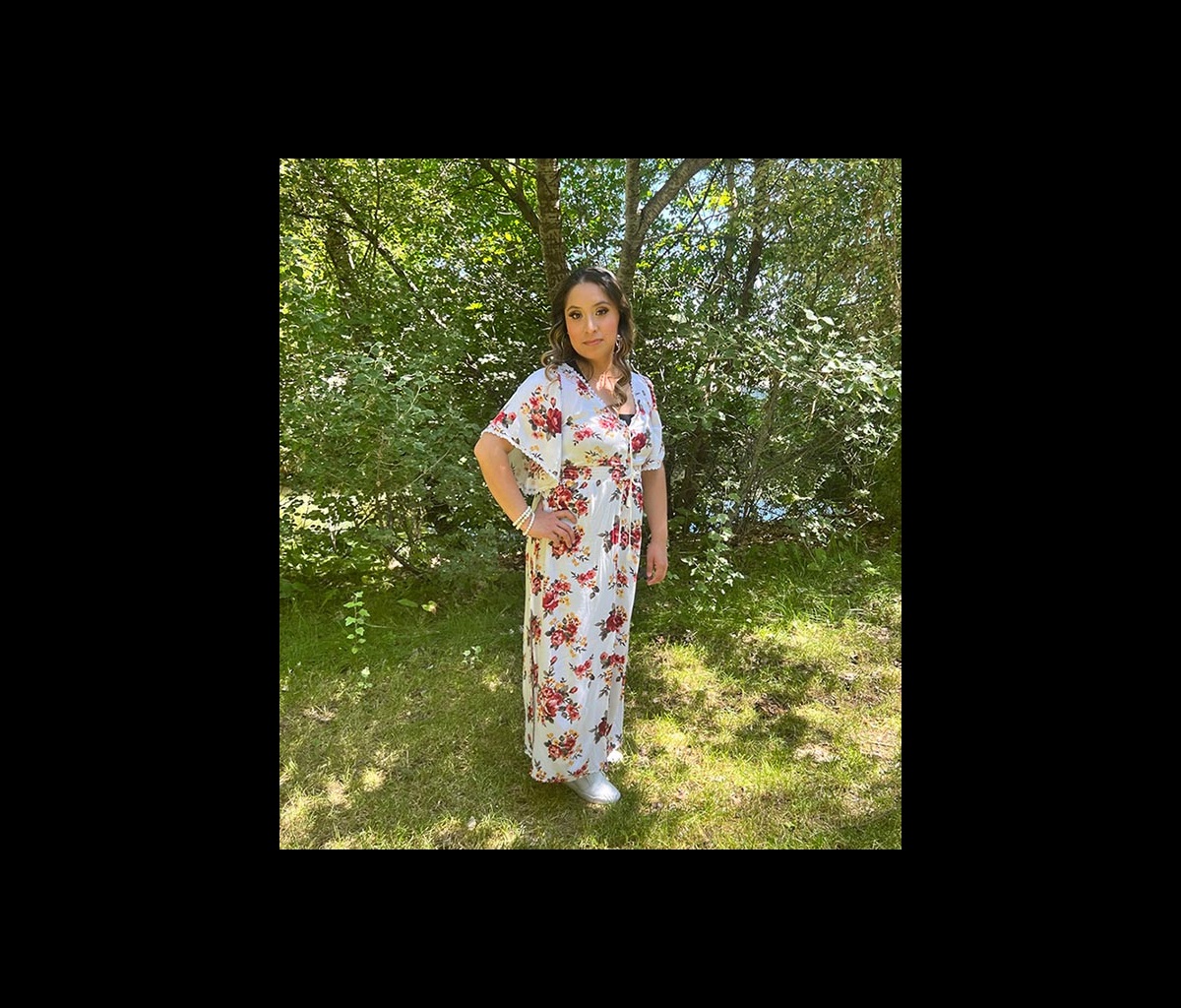 Passion for Help Bleeds into Health
Gomez's parents moved from Mexico to California, where they had Angelica and her twin sister.
As Gomez learned English in elementary schools, she soon became the family translator. She accompanied aunts, cousins and her parents to medical appointments, helping her Spanish-speaking family members navigate environments where others mostly spoke English.
Those experiences fostered her desire to help others.
"Each person is different. Everyone has their own struggles." Angelica Gomez, an online psychology student in Idaho Falls.
"My mom and dad have always taught us 'Just because you have a career and an education. You always have to help those that need the help — no matter what,'" Gomez said.
Throughout her upbringing, Gomez continued to lend a hand — helping classmates with lessons, despite her own struggles with school, and assisting her twin sister, who had chronic seizures.
In her senior year of high school in Idaho Falls, she worked as an aid to students with disabilities, helping them with everything from everyday tasks to teaching. She started to see psychology as another tool to support others.
While some students learned well in traditional classroom settings, she noticed that others thrived with hands-on experiences. She designed activities specific to each student, organizing treasure hunts for some and drawing pictures of animals with tactile fur for others.
For Gomez, that reaffirmed that the right help, for the right person, can make a huge difference.
"Each person is different. Everyone has their own struggles," Gomez said.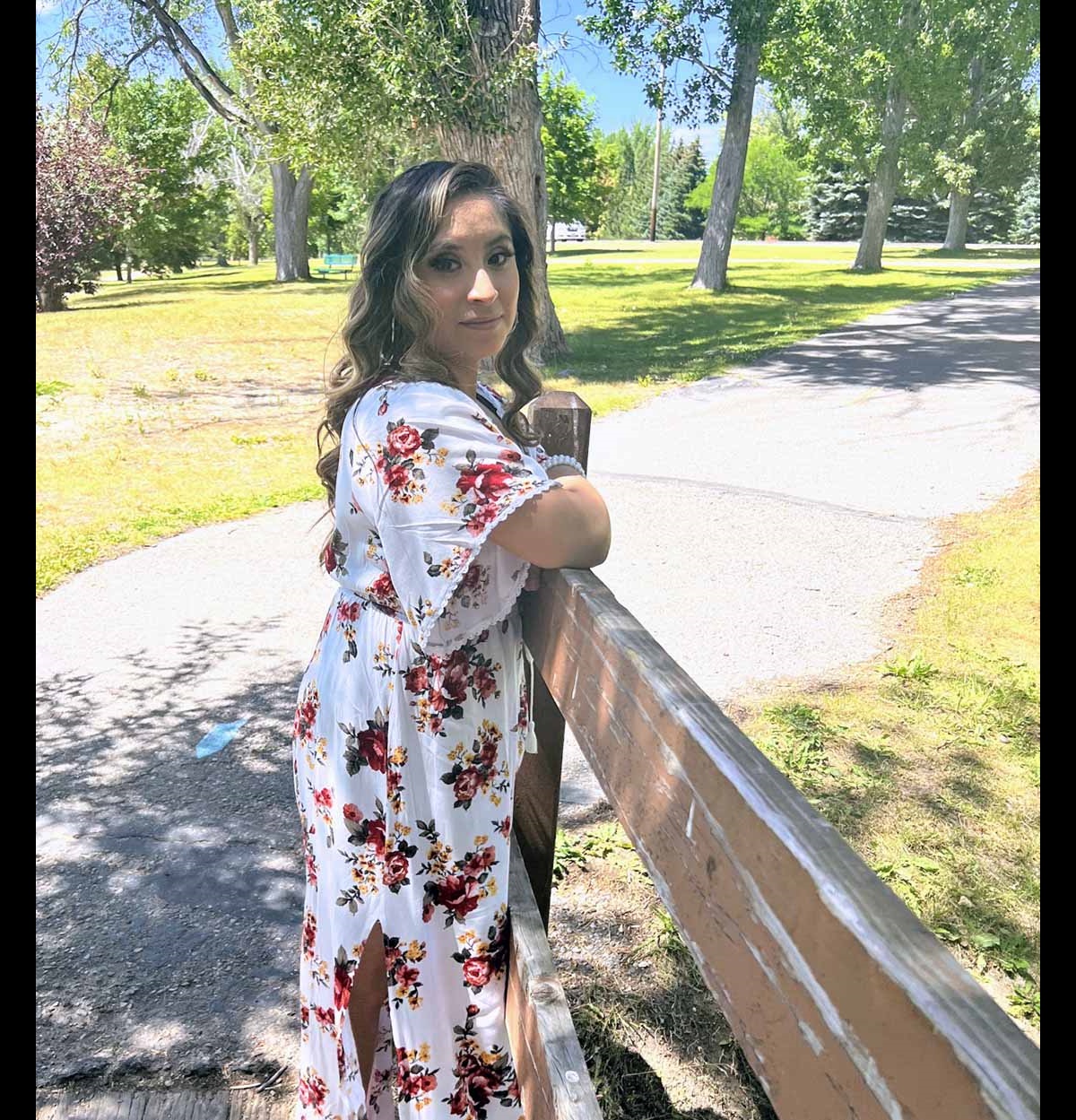 Close to Home
After graduating from high school in Idaho Falls, she enrolled in CEI's dental assisting program in 2012, and worked as a dental assistant for seven years. Meanwhile, she slowly stowed away money, knowing that she wanted to further her education.
Her original plan was to attend University of California-Los Angeles, and be around extended family in California again, but Gomez decided to look at Idaho's higher education options, after seeing the more affordable tuition rates.
She worked with Debbie Caudle, student services coordinator at U of I Idaho Falls, to make the transfer. And because Gomez was dual-admitted, all her courses transferred easily.
Most of the students Caudle advises are working adults with jobs in Idaho Falls. For them, she said, moving themselves and their families up to Moscow is tough. But the dual-admissions program with CEI, started in 2017, has offered an affordable and accessible education path from associate's degree to bachelor's.
At U of I, Gomez found opportunities to help as well, working in the admissions office and assisting other students find the right path for their education.
As she answered questions from prospective students, she gained a deeper understanding of the higher education landscape — from financial aid to transferring credits — and it even helped her find scholarships.
Gomez, who graduates in Spring 2024, is planning to leave U of I without any student debt. After graduation, she hopes to continue working with children as an aid in local schools.
"Always help people in need, because you never know when you're gonna need the hand," Gomez said.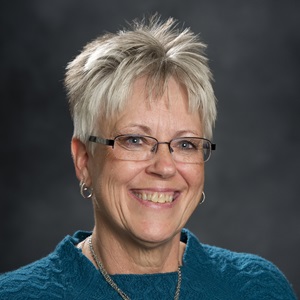 1784 Science Center Drive
208-757-5454
---
Article by Kyle Pfannenstiel.
Photos by Angelica Gomez.
Published in July 2023.