Climate Science Affects Water Rights
Law Professor combines climate science, legal expertise to fight for Native American water rights protections
As water becomes increasingly scarce, the question of who has the right to use it — and how much they can use — is being hotly debated.
For indigenous tribes in the Northwest, many of those debates are happening in courtrooms. Dylan Hedden-Nicely knows this all too well.
"Natural resources and conservation are inextricably linked to the ecological, cultural and legal issues associated with them," said Hedden-Nicely, associate professor at the University of Idaho College of Law.
That link is the reason Hedden-Nicely earned both a law degree and a master's degree in water resources. A citizen of the Cherokee Nation of Oklahoma, he has used his expertise at a Native American-owned law practice and focused on litigation and negotiation of tribal natural resources and water rights.
Now he heads the U of I's Native American Law program and focuses on the relationship between indigenous rights and climate change. The first part of that effort is a series of planned scholarly works on how the law will need to adapt to the realities of climate change.
The Right to Water
In the Western U.S., water rights are typically acquired from the state. But "reserved water rights," such as those enjoyed by the Native American tribes in the Northwest, are recognized and protected under federal law.
"They're considered part and parcel of treaty pacts made between the tribes and the federal government more than a century and a half ago," Hedden-Nicely said.
On the surface, Native American water rights seem fairly ironclad. But today's climate reality has raised questions about how those rights are quantified in the courts — which posts a significant risk to tribes.
"Prior to 1963, many federal courts included the ability to modify a water rights decree to enable tribes to adapt to changing conditions. That changed after the Supreme Court case Arizona v. California," Hedden-Nicely said. "Since then, modifying water quantities has gone out of vogue, essentially imposing fixed quantities of water to tribal claims. But that decision was made in the '60s, long before climate change was well understood."
Since then, water rights adjudications throughout the Northwest have included reserved water right claims for instream flows to protect fish, wildlife and plant habitat. Although exceptions exist — notably on the Spokane and Yakama Reservations in Washington — most courts have taken their cue from Arizona v. California and decreed instream water rights for fixed quantities of water.
In general, fixed water rights decrees for particular water quantities of water forces Indian tribes to estimate today how much water they'll need tomorrow despite an uncertain future.
"Our understanding of the interrelationship between climate, hydrology, and reserved water rights has changed significantly in the 56 years since Arizona v. California," he said. "And it warrants a re-examination of how tribal water rights are decreed for a fixed quantity of water."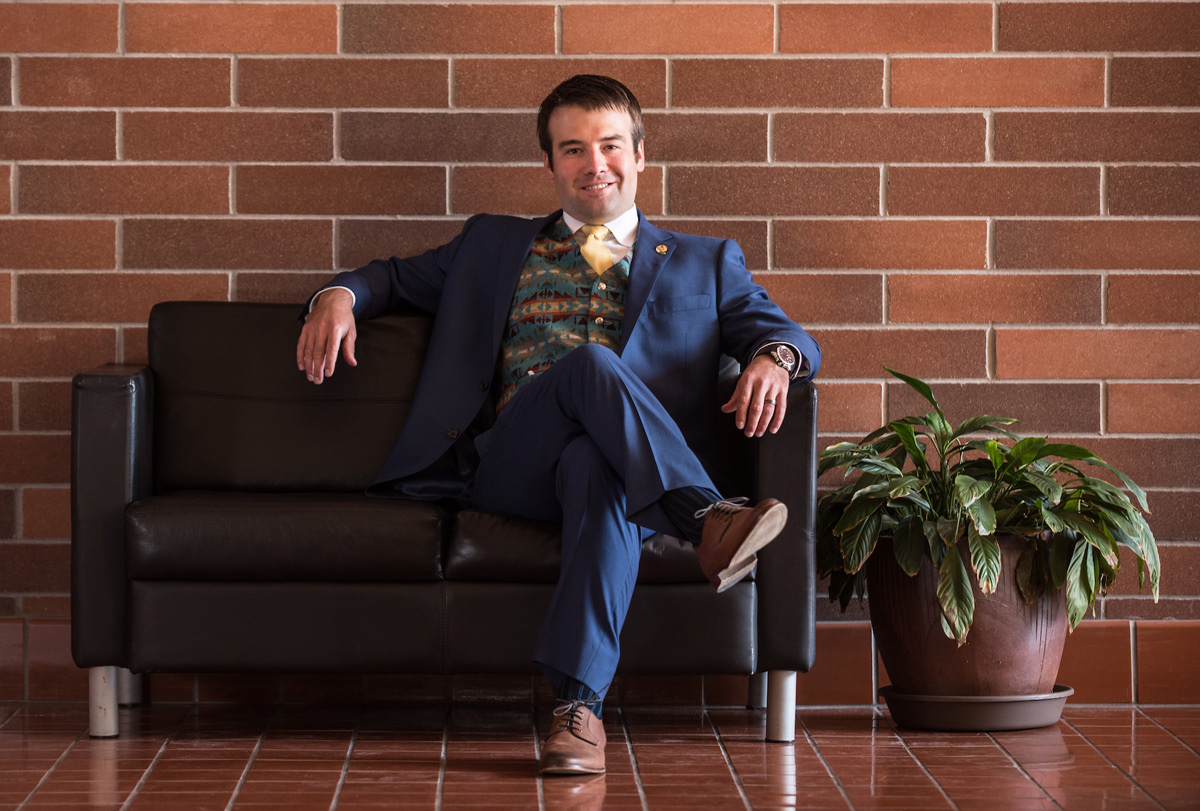 Natural resources and conservation are inextricably linked to the ecological, cultural and legal issues associated with them. Dylan Hedden-Nicely
Climate, Hydrology and Reserved Water Rights
Although variable, NASA estimates that the planet's average surface temperature has risen about 1.62 degrees Fahrenheit since the late 19th century, with most of the warming occurring in the past 35 years.
And, when it comes to fish and the water they inhabit, such a change makes a difference.
"For example, Pacific salmonids generally occupy streams and lakes that consistently contain clean, cold and well-oxygenated water," he said. "Biologic processes including growth, reproduction, and stress are very sensitive to these factors."
According to the National Climate Assessment, rising temperatures will lead to both increased river flooding and winter flows as well as decreased summer flows, threatening freshwater fish species like salmon, steelhead and trout. These fish populations are of cultural and economic importance to tribes.
"Tribes depend on freshwater fish species for physical, cultural and spiritual sustenance," he said. "And federal law recognizes that Indian tribes are entitled to water that will fulfill their continued right to hunt, fish and gather."
To protect that right, tribes and the United States use habitat simulation models to claim reserved instream water rights for particular quantities of water. Although these models represent the best available science, an important weakness is their assumption that the flow that optimizes stream habitat today will continue to be the flow that optimizes stream habitat tomorrow.
"Currently, there's no mechanism to account for future environmental changes," he said.
Dylan Hedden-Nicely
Associate Professor, Director of Native American Law Program: College of Law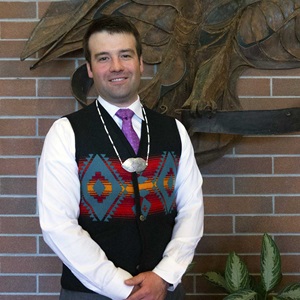 A More Flexible Future
While Hedden-Nicely acknowledges habitat simulation models do an excellent job of estimating how much water is necessary to protect fish habitat in today's conditions, he's skeptical of relying on any one model or method to decide water rights into the future.
"Any model used as a standalone tool to quantify water rights — without appropriate legal sideboards — is untenable in an era of climate change," he said.
Instead, Hedden-Nicely argues that reserved instream water rights should be decreed in a more flexible manner, one that allows for adjustment should climate change render previously adequate water quantities insufficient.
"There's no doubt we need metrics and tools to guide decisions related to natural resources, but, in order to accommodate the uncertain future we face, the law may need to become more flexible to remain fair," he said.
His research is part of a suite of projects Hedden-Nicely is working on to explore how climate change may affect water rights reserved for Native Americans. In addition to articles for the University of Utah's Utah Law Review, he is also examining the historical and contemporary methodology for quantifying reserved instream water rights for the Environmental Law Review at Lewis and Clark Law School in Portland, Oregon.
Among his future projects, Hedden-Nicely plans to explore how climate change may affect irrigation water rights claimed for the benefit of tribes.
Article by Christina Mangiapani, College of Law.