U of I's Robust Scholarships Support Idaho Students Statewide
Benaiah Cheevers
Junior, Spanish and Latin American studies, Hayden
Awards: Diversity Scholar, Axtell Memorial Scholarship, Idaho Opportunity Scholarship, TRiO SSS Scholarship.
Q. When did you realize that your field of study was your passion?
A. I realized that the Spanish and Latin American studies fields were my passions when I traveled to Central America to serve at a special needs school for one week in April 2013. At the time I was attending North Idaho College studying English with the intent to pursue secondary education, but everything changed with just one trip to Honduras to work with deaf students and students with varying disabilities.
Q. What obstacles did you overcome to attend the University of Idaho?
A. I am a first-generation college student, and also a Hispanic and Native American student, so I've had many obstacles to overcome. Specifically, paying for college on my own has been a huge burden, but with scholarship support and the support of my family members, I have been successful in my pursuit of higher education.
Q. If you could talk directly to the person who donates to your scholarship, what would you say?
A. Because of you, our generous donors, I have been able to be provided for in more than one way to attend the U of I and succeed. I am beyond thankful for your support. Your giving has blessed me, and I am thankful with all that I am and all that I have.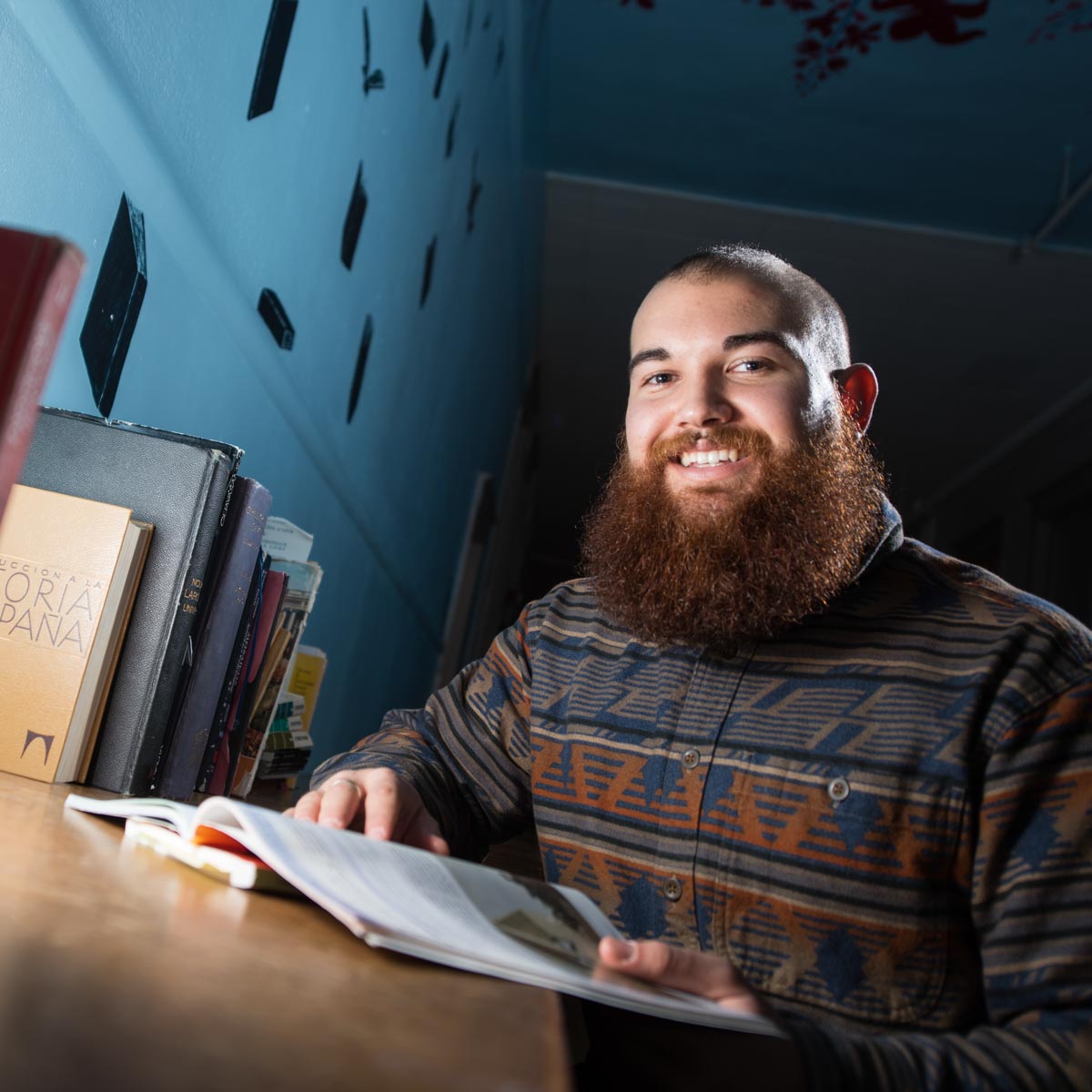 As the state's premiere land-grant institution, the University of Idaho provides students with more than $25 million in scholarship awards annually.
Ranked third in the West in affordability among major public universities by Forbes, U of I is committed to helping students and their families make college affordable.
Our loyal donors are transforming students' lives by providing scholarships that help them make their educational and career dreams a reality. Here, four U of I students share what scholarships have meant for them.
William Hoffman
Graduate Student, Mechanical Engineering, Idaho Falls
Awards: Walter C. Hayes Engineering Scholarship
Q. How has the University of Idaho helped inspire you to succeed?
A. As a freshman at U of I, I wasn't sure what field I wanted to go into, but I saw how happy and excited my professors were about the subjects they taught and it was really encouraging. I like how our program has relatively small classes. It made it easy for the professors and students to get to know each other. That makes it much easier to get involved in research projects, which is how I began my research.
Q. How has your scholarship assisted you in your academic career?
A. My scholarships have made my undergraduate career much more affordable. The cost to attend college was a big factor when I applied and whether or not I even considered attending college. U of I gave me a pretty sizeable scholarship my first year, so that was a huge factor in my decision to become a Vandal. I knew I wanted to pursue mechanical engineering and Idaho has a good program, so the scholarship really just opened the door for me.
Q. What is your career goal after graduation?
A. I am hopefully going to get a job with the Idaho National Laboratory. I love Idaho Falls; I was born and raised there, so I would like to live and work in my hometown.
Q. If you could talk directly to the person who donates to your scholarship, what would you say?
A. I would say, thank you. Your donation really helped me accomplish my goals, and that was really awesome of you. I loved college and I've learned a lot, so I am extremely grateful for your contribution. I will do my best to pay it forward in the future.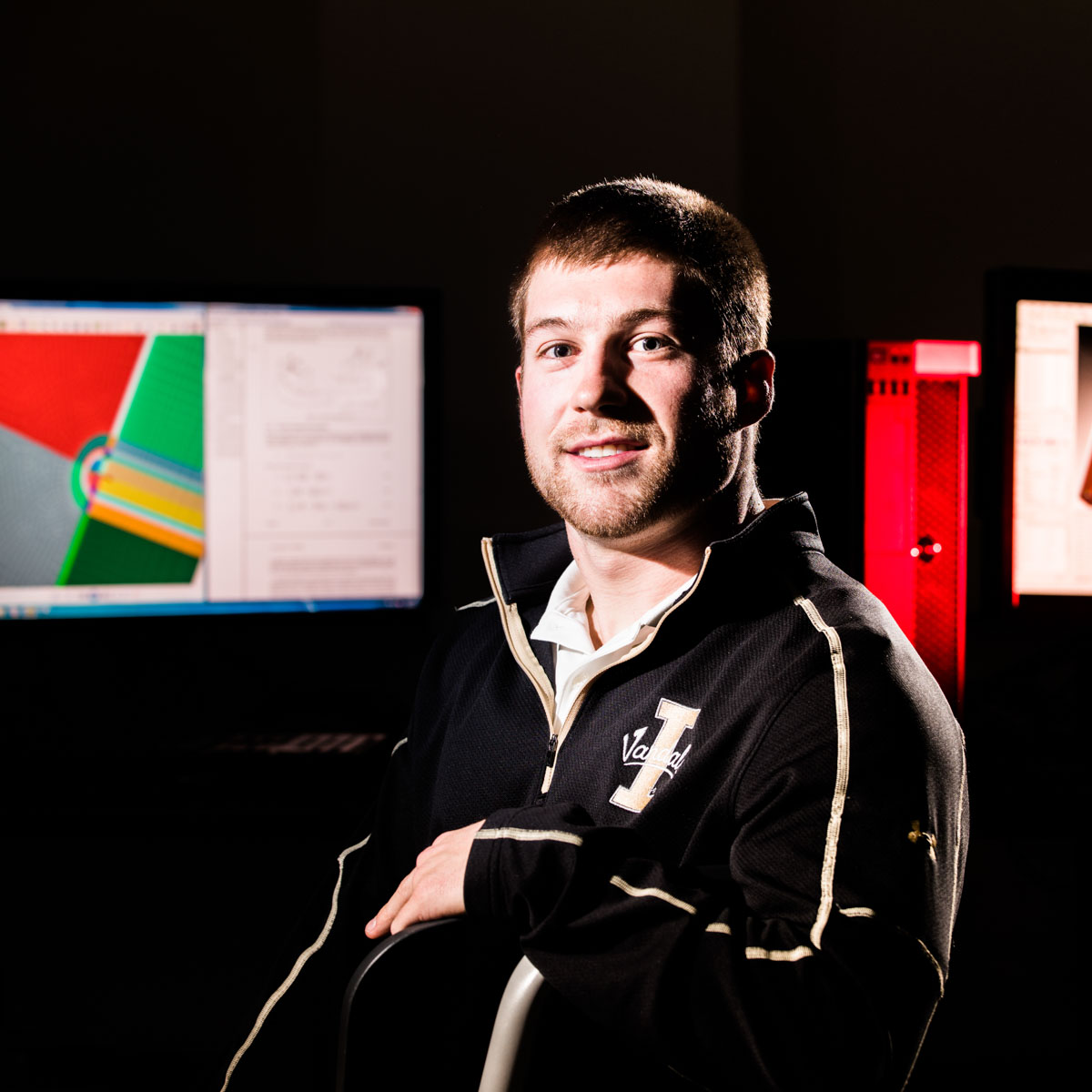 Jane Snelling
Junior, Food Science, Twin Falls
Awards: Intermountain Institute of Food Technology Scholarship
Q. When did you realize that food science was your passion?
A. Having grown up in an agricultural community, I was exposed to the mechanics required to feed people from a young age. Throughout school I always excelled in math and science, and I stayed busy finding new ways to express my creative talents. During middle school I challenged myself to earn a bronze medal as a part of the Congressional Award program. Part of the requirements included a "personal development" section where I was asked to find something I was personally interested in, and spend 100 hours improving my abilities. I had recently taken an interest in cooking, and spent my 100 hours baking new recipes. Coupled with my new interest in how science was used in baking and encouragement from my parents to explore a potential career in food science, I became interested in food production and became even more interested in various aspects of food including color, taste, texture, packaging, health claims and marketing.
Q. How has your scholarship assisted you in your academic career?
A. Scholarships have always been a vital part of my success here at the University of Idaho. College can be very stressful at times — homework deadlines, club activities, volunteering, meetings and tests eat up a lot of my time and energy each week. Help from scholarship donors enables me to focus on school and gives me time to explore all the university has to offer.
Q. What are your career goals after graduation?
A. Right after graduation I would like to continue my education and complete my master's degree. It's hard to know what exactly I want to do, but I am currently interested in the process of understanding consumer preferences, developing a product that reflects those needs, and taking that product to the shelf with packaging and marketing.