MOSS Brings Scientific Learning to Life
The national award-winning McCall Outdoor Science School (MOSS) is the modern face of the McCall Field Campus. Bustling year-around with the energy of thousands of K-12 students, the campus thrives with programs providing opportunity for children, college students and teachers. We foster scientific literacy, sense of place, and collaborative practice. We help students see themselves as scientists.
The Beginning
On the site of the decades-old Summer Forestry Camp, the 21st century brought a fresh approach to scientific discovery at McCall.
"Here we have this rustic facility in this beautiful place," said Greg Fizzell, program director for MOSS. "We wondered why we couldn't have a science school."
For two weeks in the fall of 2001, the McCall Field Campus buzzed with the excitement of 78 students who were the first elementary students to get their hands dirty on the shores of Payette Lake.
"Early on we realized that we wanted to make students experience the process of doing science, not just learning science facts," said Karla Eitel, director of education at MOSS. "In addition to an increasingly place-based focus, our signature has become the idea that science is something that is a part of our lives every day and that by looking at the world scientifically we can all become scientists."
In early 2014, the year-around science school topped the 20,000 mark and continued on, serving another 2,500 K-12 students over the course of the year.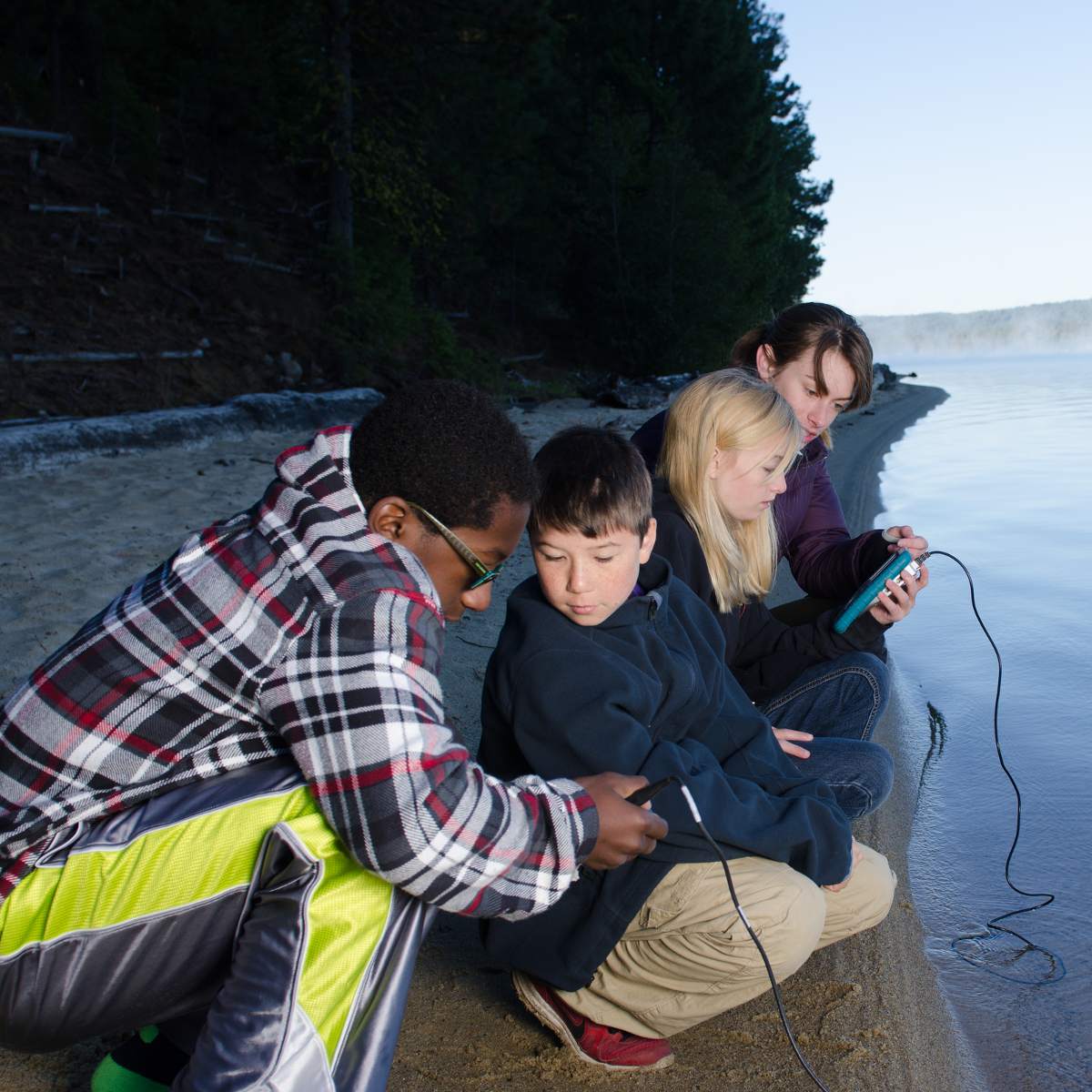 The Future
In 2016, a new shower and bathroom complex will begin a multi-phase project to refurbish, reuse and add on to the campus, with the goal of serving even more students.
"A lot has changed in the McCall area," said Jim Kingery, emeritus professor in rangeland management. He is excited to think about the possibilities for the field campus. "It is a place that was ideally suited for natural resource students. Now I see its potential for similar experiences for elementary students but it also has great visibility for the university and CNR."
Make an Impact: Make a Gift Online
Enter "McCall Outdoor Science School (MOSS) Program" as the designation for your gift.