Vandal Brand Meats
For nearly three decades Vandal Brand Meats has been a University of Idaho institution. It's more than just a place to buy Vandal Dogs and sausages for your tailgate. It's also a classroom, research facility and training grounds for highly sought after employees in the meat processing industry.
Students in the College of Agricultural and Life Sciences gain real-life, hands-on experience at Vandal Brand Meats and are equipped with the knowledge and capability to positively impact Idaho's $2.4 billion beef industry.
The current facility is nearly 50 years old and in need of many upgrades and repairs in order to continue producing quality products while teaching the next generation of students.
"We need a more modern facility and new equipment," said Ron Richard, Vandal Brand Meats manager. "We need things that are more what a student would encounter in the industry."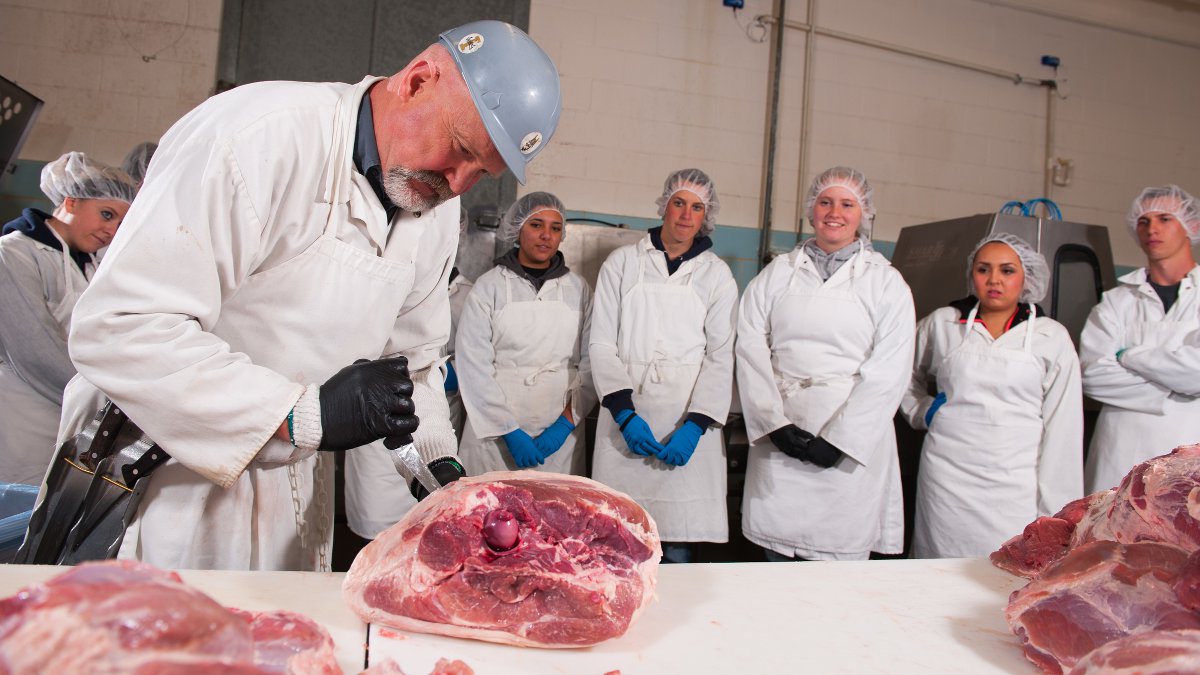 The number of undergraduate teaching program in meat courses has nearly doubled since 2008, and experiential learning is a large part of the student experience. Students are hired as employees, providing direct, hands-on opportunities throughout the meat processing progression.
Richard noted that students and staff harvest between 550-600 head of animals a year and are unable to accommodate any more due to lack of space and resources. The current facility has only one room, so only one activity can be performed at a time. Food safety rules prohibit the processing of fresh and processed products simultaneously in the same space.
The University of Idaho is one of the preeminent meats programs and our graduates receive job offers across the nation. A new, modern facility will allow the University of Idaho to attract more students and produce the next generation of meat processing employees.
For more information, contact Jen Root, Senior Director of Development, 208-885-4087, jroot@uidaho.edu.
Make an Impact: Make a Gift Online
Support Renovations for the Vandal Brand Meets Facility. Enter "Vandal Brand Meats Building Campaign" as the designation for your gift.