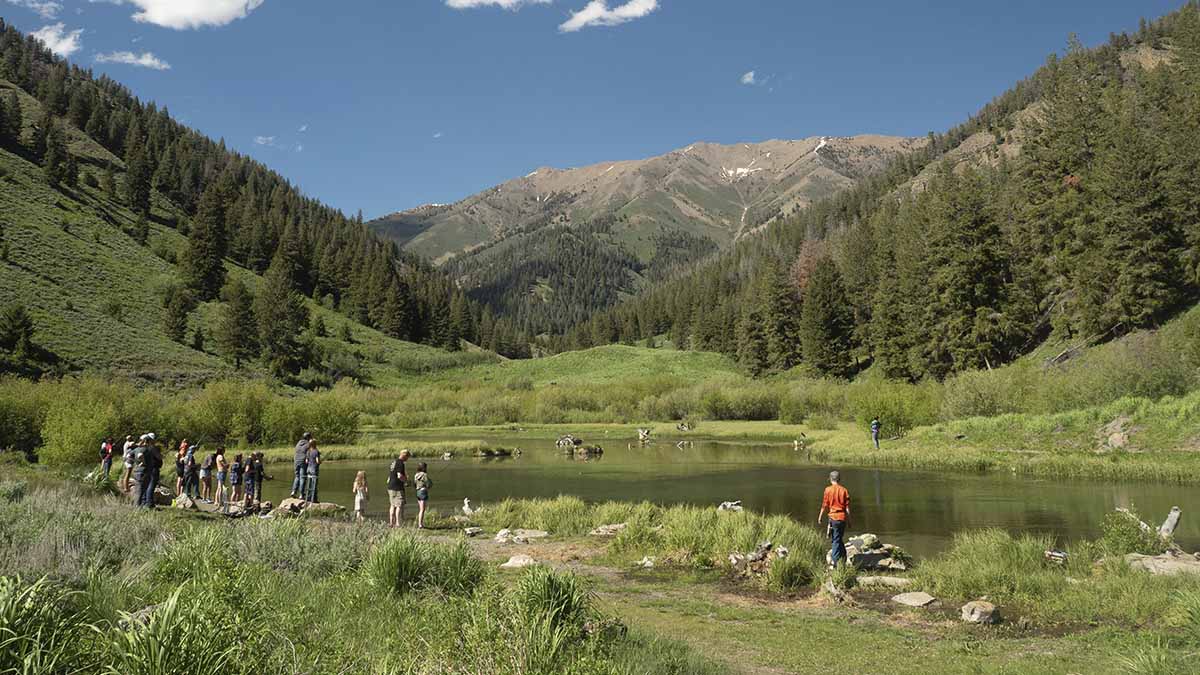 Natural Resources Camp
Join us for a week of learning and recreation in the beautiful Sawtooth mountains of central Idaho. You will get to work with renowned instructors to gain experience in each of our natural resources; wildlife, forestry, soils, rangeland and water. Not only will you become an expert on our environment, you will get the chance to participate in hands-on labs to apply your knowledge. And camp is not for learning alone! There is ample time throughout the week for recreation. Take the opportunity to play volleyball or basketball, go hiking and fishing, learn survival skills, practice archery and riflery, and go swimming at a local hot springs pool. You can even let your competitive side show and compete with your friends in the Tournament of the Outdoors. By the end of the week, you will have a new appreciation for Idaho's natural resources, as well as the knowledge required to manage and preserve them for generations to come.
Applications for the 2023 Natural Resources Camp are now being accepted. Don't miss out on your chance to participate in an extraordinary experience.
Who should attend?
If you are ages 12-16 years or a teacher who wants to learn about our natural environment, and how to protect it and use it wisely, this camp is for you.
Dates:
Camp starts at 12:30 p.m. MST on Monday, June 19 goes until 10 a.m. MST on Saturday, June 24. Please do not arrive early. The camp staff is preparing for registration and no supervision will be available.
Location:
Central Idaho 4-H Camp, Ketchum
The camp entrance is 17 miles north of Ketchum on Highway 75 at signpost 146.
Follow the road approximately 1.2 miles into camp.
GIS Coordinates: 43.779922, -114.539023
Transportation:
Getting to and from camp will be the parent's responsibility. Please arrive promptly. Activities begin soon after campers arrive.
Cost:
Students: $280 due by June 9.
Teachers: $280 due by June 9.
There will be no refunds for cancelations after June 12. Cancelations before June 12 will be refunded in the amount of the registration fee reduced 15%. Registration fees include food, lodging and medical insurance. They do not include transportation to and from the camp.
Scholarships may be available through your local Idaho Soil Conservation District. For scholarship information, please contact:
Randy Brooks
208-885-6356
rbrooks@uidaho.edu
How do I apply?
Send a signed application, including the Health and Medical Release form and registration fees to:
Randy Brooks
Director, Natural Resources Camp
University of Idaho
875 Perimeter Drive MS 1132
Moscow, ID 83844-1132