4-H Enrollment
Enrollment for 4-H programs opens Oct. 1 of every year. Documents not available for download may be obtained by contacting your county extension office.
Fee
$25 for regular 4-H members
$20 for Cloverbuds members
These fees go towards paying the members 4-H state participation fee, individual member insurance and curriculum materials.
Step by Step Enrollment
Visit 4-H Online. (Bookmark this website)
Select "I need to create a profile."
Create your family profile, enter family email address and create a password. Choose the "Family" role.
Select "Create Login."
Enter information on Family Information Page. Please include your email and cell number and preferred method of correspondence.
Follow the steps to add youth member or volunteer records.
Follow the steps to update all information as it is presented to you on the following screens, selecting "continue" until the process is complete (or until you have selected clubs, projects and entered animal information).
When you are finished with all steps, click "Submit Enrollment."
Turn in your enrollment fees to the UI Extension, Clearwater County office. Your enrollment will not be approved until fees are received by the office.
Go to 4-H Online (bookmark this page).
Click "I forgot my password." Enter in your email address below, choose the role of Family and click "Send my password." You will receive an email from 4HOnline.
Check your email, copy temporary password, and return to 4HOnline.
Click "I have a profile," enter in your email address, paste the temporary password, choose role of 'Family' and click 'Login.'
When you log in you will be prompted to reset your password. It needs to be at least eight characters and contain at least one number. Make your password something that is easy to remember. Write it down in a safe place.
Once you are logged in you will see the Family Member/Volunteer list. You will see the enrollment statuses are inactive. Click 'Edit' next to the person you wish to re-enroll.
At the bottom of the Personal Information Screen (you may need to scroll down) click 'Enroll for Upcoming 4-H Year.' The year will be stated on the button.
Update your 4-H record by updating/verifying the following items: Personal Information, Additional Information, Health Form, Participant Information.
Click "Submit Enrollment"
Repeat the above steps to re-enroll additional youth members or adult volunteers. Parents do not create a profile.
Turn in your enrollment fees to the UI Extension, Clearwater County office. Your enrollment will not be approved until it has been received by the office.
For more information contact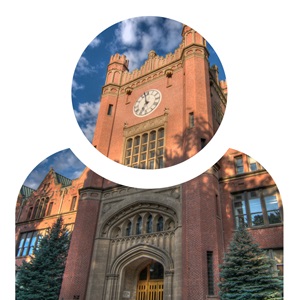 208-476-4434/208-476-8964