National and International Projects
National Projects
CER faculty and students participate in several national programs including the National River Restoration Science Synthesis and the NSF WATERS test bed at the ARS Reynolds Creek Experimental Watershed.
---
International Projects
CER seeks to support international experiences for our graduate students to foster global understanding and extend scientific knowledge and understanding of diverse river systems. To this end, CER is part of an extensive and worldwide research network with students from and collaborative projects in South America, Australia, and Europe, including European Union-Latin America Center for the Environment at the University of Concepcion in Chile, the International Center for Patagonian Ecosystems Research, the Center for Water Research at the University of Western Australia, DHI Water and Environment (Denmark), and University of Trento. We support and encourage our U.S. students to spend time overseas, including short-term scientific missions within collaborative projects. CER has an active student chapter of the International Association of Hydraulic Engineering and Research.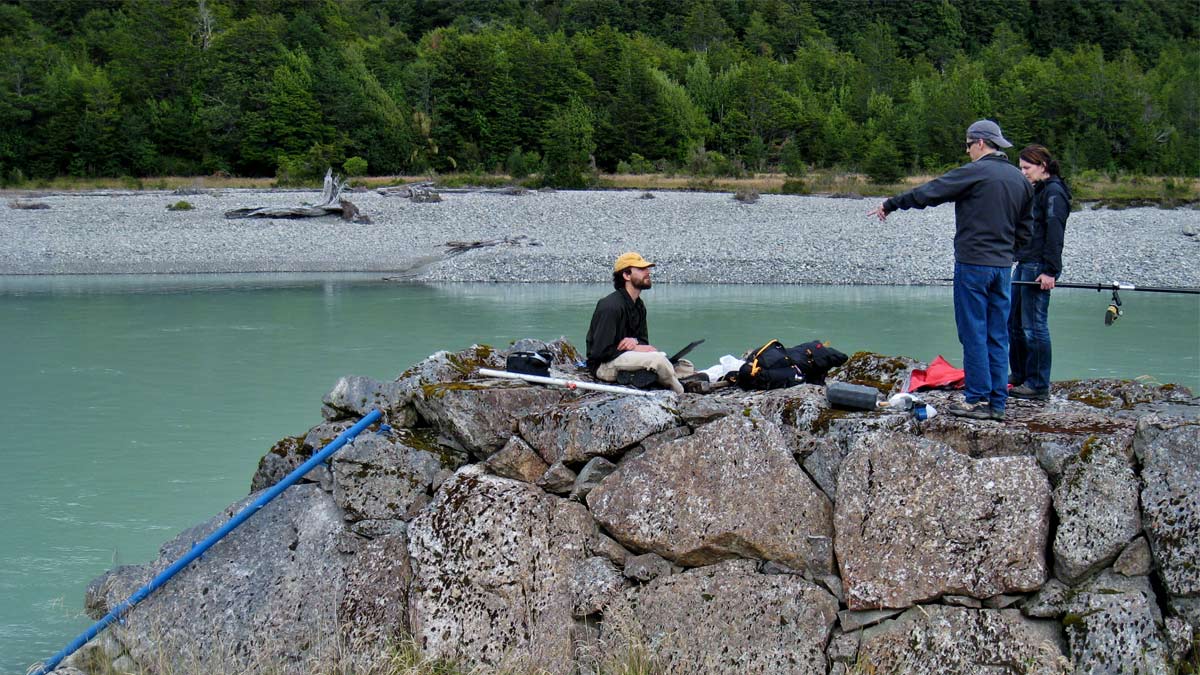 Patagonia, Chile, is home to the Southern Ice Field, the third largest source of freshwater on the planet, which supports a large area of surrounding contiguous rainforest and the myriad natural processes within their watersheds. These pristine basins are some of the last remaining ecosystems where riverine processes run freely from their glacial origins to their ocean deltas. The Center for Ecohydraulics Research is pursuing studies of sediment transport, open channel hydraulics and geomorphologic changes in these catchments.
The region is currently undergoing rapid development with proposed hydropower dams and large-scale infrastructure expansion. The Center for Ecohydraulics Research is working with local universities and government agencies in Chile to better understand the natural processes of pristine river catchments in order to assess the design of the proposed dams and their environmental impacts. A better understanding of riverine dynamics will help the agencies involved focus on sustainability and proper management of their water resources.