Athena Student Excellence Award
The Athena Student Excellence Award aims to support and recognize students at the University of Idaho. The selection is particularly interested in recognizing diverse and underrepresented individuals. Through this award, Athena also intends to recognize and develop individuals who promote access, inclusion and advancement of women through their course of study or co-curricular activities.
Support the Student Excellence Award
Donate to the Athena Student Award Endowment to help recognize students who promote access, inclusion and advancement of women.
Laur Freymiller
MFA Candidate, Creative Writing Program
Laur has created a supportive and inclusive community in their classroom, and they have worked to address gender issues in their academic work. Laur purposefully chose texts for their first-year composition courses that provided insight into topics such as gender, identity and the intersectionality of different forms of oppression. Laur is an advocate for giving students a safe space for using their chosen pronouns. This helps to create a safe and welcoming space for students. Additionally, in their work as a Writing Center Tutor, Laur has helped other tutors understand ways to support students who are transitioning or struggling with being misgendered. As a scholar and writer, Laur's work reflects their dedication to gender equity. Their blog posts on coming out to family and deconstructing sexual assault and gender are also noteworthy contributions to conversations related to gender studies.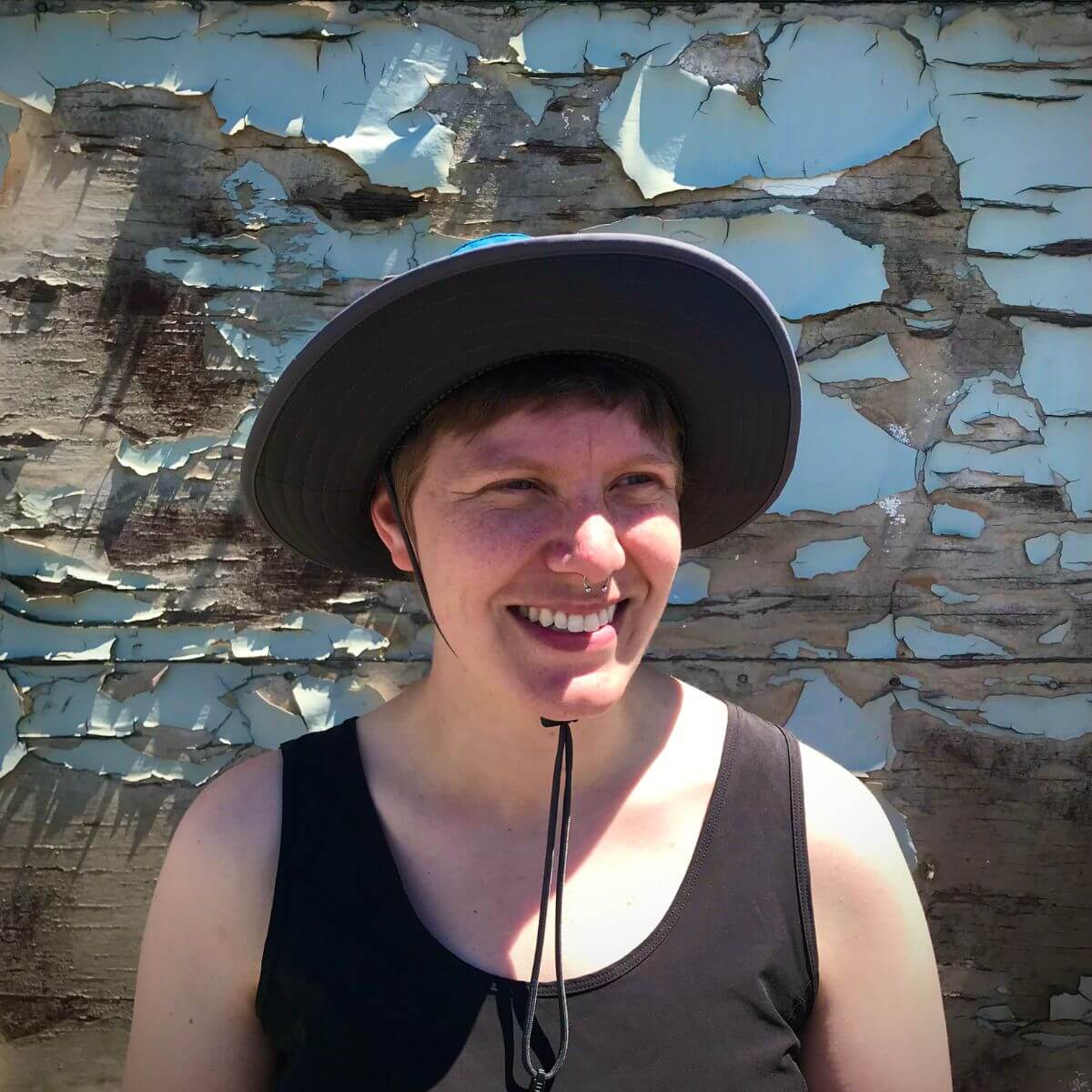 Past Winners
Laur Freymiller, 2023
Akorede Seriki, 2022
Alondra Castaneda, 2021
Farjahan Shawon, 2020
Rebecca Witinok-Huber, 2019
Olivia Balemba, 2013
Karie Davidson, 2011
Giselle Veach, 2011
Jodi Frost, 2010
Lorena Vega Tamayo, 2010
Jackoline Livingston, 2008
Jessica Sampson, 2008
Alison English, 2007
Mariangie Ramos, 2007
June Clevy, 2006
Kathryn Dafoe, 2005
Angie Shepard, 2005
Cynthia Barnett, 2003
Tamara Cougar, 2003
Laila Kinnunen, 2003
Kahliela Wright, 2003
Eve Foster, 2002
Jody Swearingen, 2002
Betsy Peters, 2001