Athena Student Excellence Award
The Athena Student Excellence Award aims to support and recognize students at the University of Idaho. The selection is particularly interested in recognizing diverse and underrepresented individuals. Through this award, Athena also intends to recognize and develop individuals who promote access, inclusion and advancement of women through their course of study or co-curricular activities.
Support the Student Excellence Award
Donate to the Athena Student Award Endowment to help recognize students who promote access, inclusion and advancement of women.
Akorede Seriki
Doctoral Candidate, Department of Biological Sciences
Akorede has demonstrated her commitment to promoting access, inclusion and the advancement of women through her co-curricular activities, including serving as: a board member for the African Students Association and National Society of Black Engineers (NSBE-UI); the Diversity and Inclusion Coordinator for the Randall Women in Science (RWiS); council member for the Graduate and Professional Student Association (GPSA); Graduate Student representative for Ubuntu; GPSA representative for the Title IX Advisory Committee; and student leader of the International Student Support Group. Akorede also won the 2021 MLK Art & Essay Contest in the Graduate writing category for her article addressing equality, social, racial and ethnic justice.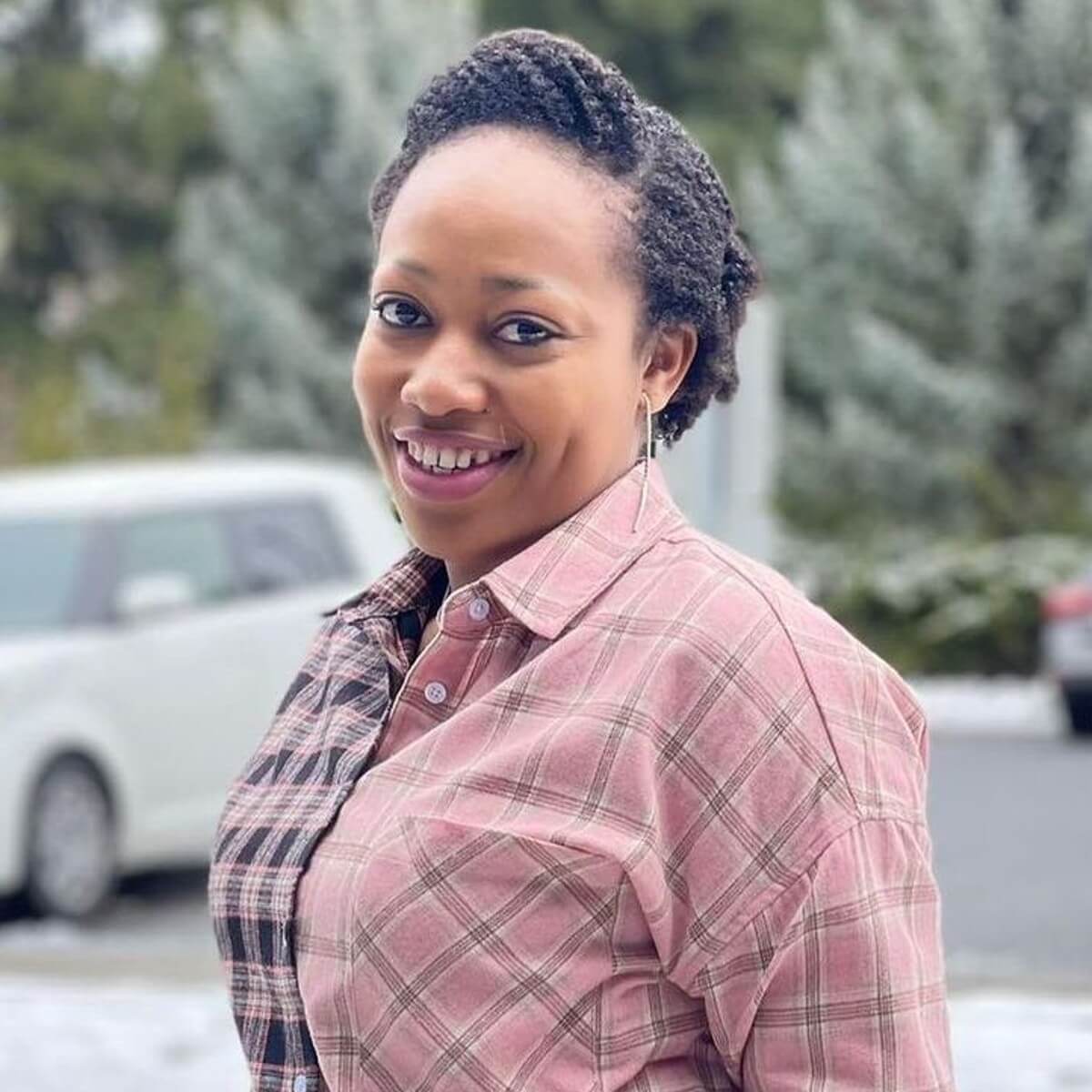 Past Winners
Akorede Seriki, 2022
Alondra Castaneda, 2021
Farjahan Shawon, 2020
Rebecca Witinok-Huber, 2019
Olivia Balemba, 2013
Karie Davidson, 2011
Giselle Veach, 2011
Jodi Frost, 2010
Lorena Vega Tamayo, 2010
Jackoline Livingston, 2008
Jessica Sampson, 2008
Alison English, 2007
Mariangie Ramos, 2007
June Clevy, 2006
Kathryn Dafoe, 2005
Angie Shepard, 2005
Cynthia Barnett, 2003
Tamara Cougar, 2003
Laila Kinnunen, 2003
Kahliela Wright, 2003
Eve Foster, 2002
Jody Swearingen, 2002
Betsy Peters, 2001