Emergency Equipment
The Hazard
Smoke detection, fire sprinklers, fire extinguishers and emergency lighting are installed to protect you in case of emergency. Blocked or damaged equipment cannot do its job in providing early warning or suppression when needed.
Related Training
Fire Extinguisher Hands-On Training
Fire Extinguisher Use
Fire Safety - Flammable Liquids
Fire Safety - General
Fire Safety in the Workplace
Welding, Cutting and Brazing Safety
For more information
What you can do
Never tamper with emergency equipment, and do not cover, block or prevent access to fire extinguishers, alarms or sprinklers. They must be clearly visible and unobstructed at all times. All building occupants should review their areas to identify safety devices and note their locations and condition.

Do not attach or hang anything from a fire sprinkler or its piping, and keep storage or shelving at least 18 inches below a sprinkler. Care must be taken to avoid damaging sprinkler heads.

Outside, there are pipe connections for the fire departments use. Never block visibility or access to these connections by parking in fire lanes or in front of them.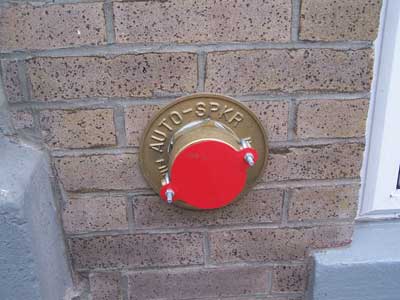 All Moscow campus buildings have automatic fire alarm systems installed that include smoke detectors and/or heat detection devices. These devices are ceiling mounted and will detect the presence of fire or smoke. They should never be covered or blocked. Never use aerosols or perform any operation in the vicinity of smoke/heat detectors that might generate dusts, mists or smoke.

Fire alarm manual pull-stations are available at all building exits, and exits from each floor, for activating fire alarms in a fire emergency. They should never be blocked and should be plainly visible and accessible at all times.

If you find a device that appears to be damaged, report it to Facilities immediately for replacement or repair.