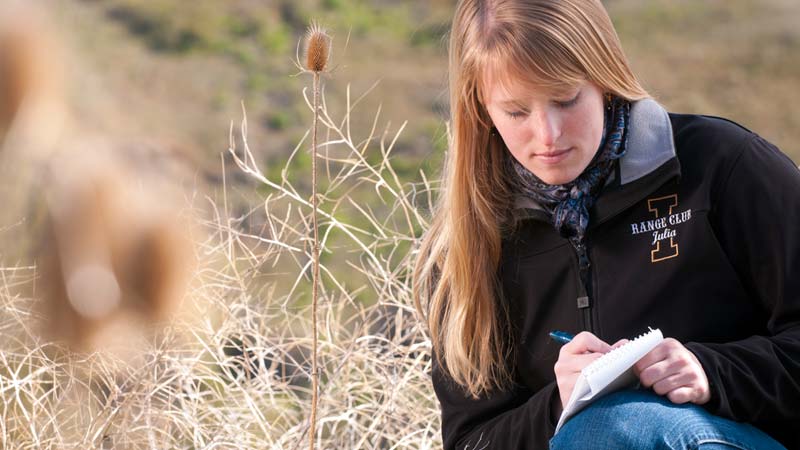 Out on the range.
Nearly half the land on earth is rangeland. This includes grasslands, shrublands, woodlands and desert. Managing these natural landscapes and wild habitats – and the life that exists on them – requires specialized skills and science-based knowledge.
In this program, you will learn how to manage, conserve and restore rangelands. Deeply rooted in ecology, the program provides a solid understanding of ecological restoration and the effects of soil, animal grazing, fire and climate change on plants. You will also study topics in livestock management, wildlife, social factors, recreation, agriculture and other areas of natural resource management.
The program can be tailored to your chosen career track. Graduates are in high demand by government agencies, conservation groups, tribal organizations, environmental consulting firms, ranches and other organizations.
This program could be a good fit if you:
Enjoy nature and wild landscapes
Want a career working in the outdoors
Are interested in ranching, plants or land management
Are strong in biology, math and environmental science
Want to be out in the field doing research
With this degree, you may become a/an:
Environmental consultant
Field botanist
Invasive plant manager
Natural resource communication specialist
Natural resource GIS specialist
Range conservationist
Rangeland economy
Range livestock manager
Restoration specialist
Watershed or riparian ecologist
Tribal land manager
Wildland fire manager
Wildland soil specialist
Wildlife habitat manager
More degrees below. Enjoy!