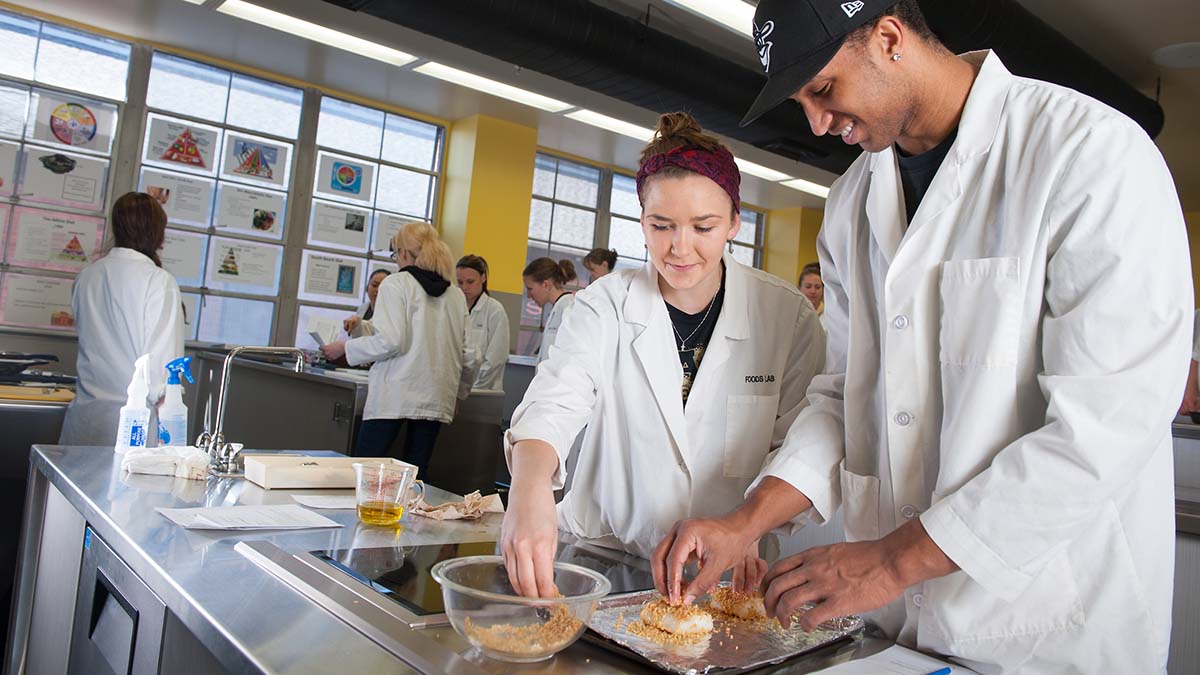 Balancing health using good nutrition.
Become an expert on good nutrition and help others make healthy food choices as a dietitian by choosing the pre-dietetics program.
A registered dietitian provides medical nutrition therapy for patients, designing nutrition programs to protect health, prevent allergic reactions and alleviate symptoms of different types of disease. These health care professionals can work in a variety of settings, including community, corporate, consultant, management or sports specialties.
Common degree majors in the pre-dietitian program include Food and Nutrition, Exercise, Sport and Health Sciences, Biology, and Chemistry. Study human anatomy and physiology, biochemistry, psychology and more on your way to a masters or doctorate. U of I offers a Master of Science in Dietetics.
This program is a good fit if you:
Are interested in food, nutrition and wellness
Enjoy math and science
Are a good problem solver
Like to work with people and to help others
Are interested in caring for people's health
With this preparation track, you could become a:
Registered Dietitian Nutritionist
Nutrition and Dietetic Technician
More degrees below. Enjoy!