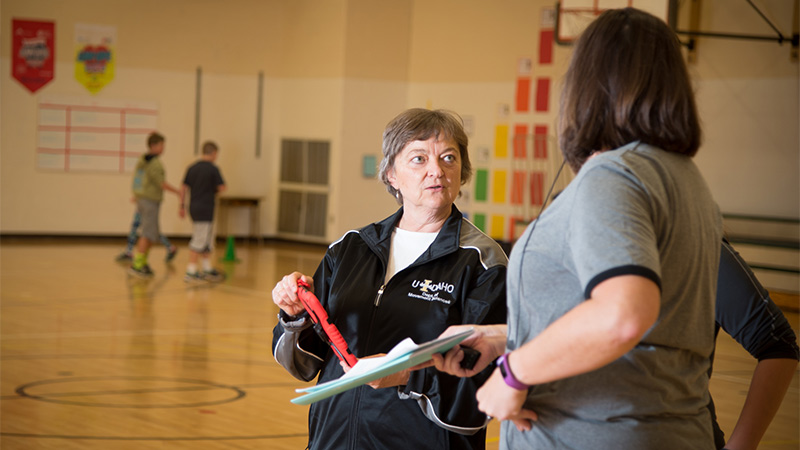 Promoting healthier lifestyles.
How can we improve physical activity in our society through education?
This program focuses on answering that question. You will examine issues related to inactivity and health, and you will learn to address those issues by changing people's behaviors through education, health promotion and other wellness programs.
Students in this program have opportunities to work alongside nationally recognized faculty to improve the health of our society through research and community engagement.
This program could be a good fit if you:
Have a background in health, physical education, recreation, exercise science or other related field
Lead an active lifestyle
Enjoy helping others
Want to conduct research in the field
With this degree, you could become a/an:
Recreation director for cities and communities
Director of campus recreation
Commercial recreation outfitter and guide
Special event coordinator
Parks interpreter and guide
Tourism operator
Supervisor of sports programs/leagues
Aquatics director
Health educator
Coach
Activity director for cruise ships or resorts
Administrator of after-school programs
Activity director for a senior center
Business owner
More degrees below. Enjoy!