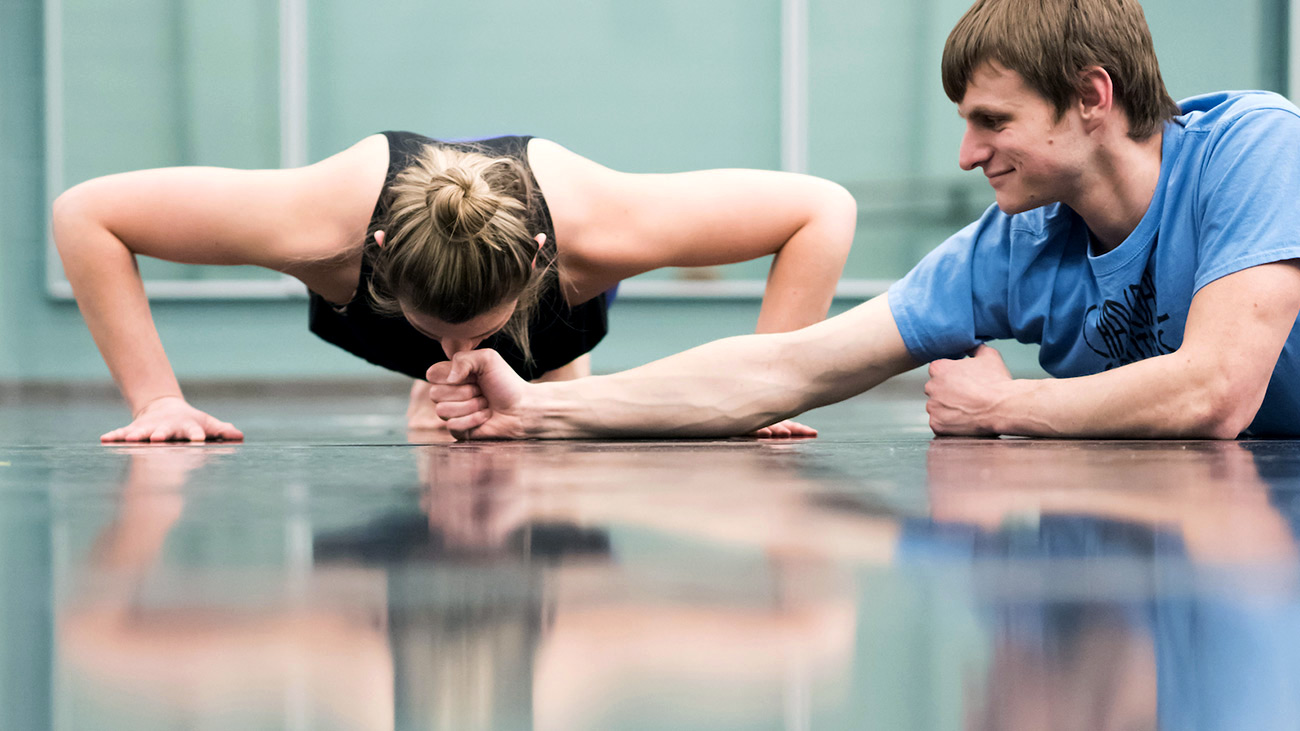 The science of fitness, health and human performance
If health and fitness are a priority in your life, and you'd like to shape your professional career helping others optimize their own health and fitness goals, the exercise, sport and health sciences degree, emphasis in fitness, health and human performance, can help you do so.
Study the core of movement sciences, from human anatomy and physiology and human nutrition to critical health issues and health promotion, all while enjoying hands-on learning experiences. Apply your skills in real-world and laboratory settings and take part in service-learning projects that give you the competitive edge in job applications and graduate programs.
This program prepares graduates with leadership skills, knowledge of strategies and ability to implement health and exercise programs in the broad spectrum of the fitness industry.
This program could be a good fit if you:
Would like to pursue a career in the fitness industry.
Are fascinated with human movement and performance.
Want to help others achieve their personal fitness goals.
Enjoy sport performance and living a healthy active lifestyle.
Are interested in human performance research.
With this degree, you could become a/an:
Strength and conditioning coach
Personal trainer
Sport nutritionist
Fitness director
Fitness specialist
Human performance researcher
Athletic trainer
Other health professional
Exercise physiologist
Physical therapist
Physical therapy aide
Occupational therapist
Physician
Physician assistant
Chiropractor
More degrees below. Enjoy!