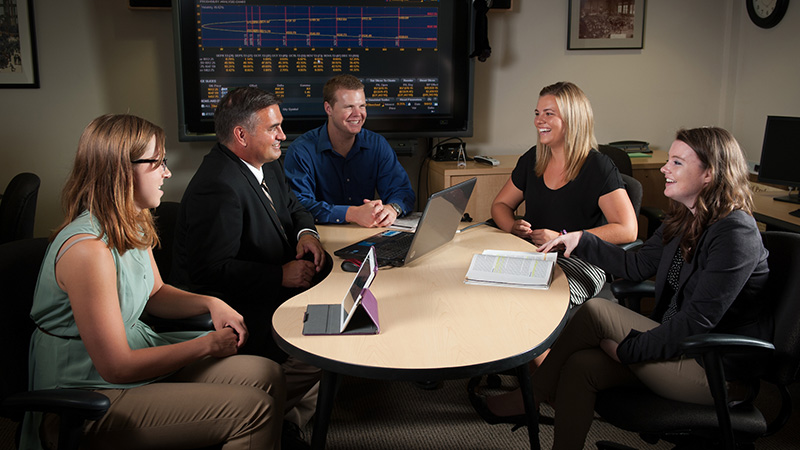 Essential skills for business and life.
When you teach business and marketing, you help put students a step ahead in their lives and careers with important skills in time and money management, project planning, effective communication, modern technologies, and other areas.
In this program, you will explore the latest methods, techniques and instructional tools used to teach business, marketing, and business technology subjects at the high-school or post-secondary level. Choose courses ranging from accounting and economics; to web design and public speaking; to marketing and business management.
Upon completion of the program, you will be eligible for Idaho secondary teacher certification with endorsements in business technology, marketing technology, and economics.
This program could be a good fit if you:
Are interested in business and marketing
Enjoy helping people learn new skills
Work well with technology
Are a patient, positive person
Have strong communication and leadership skills
Are willing to work hard to overcome challenges
With this degree, you could become a/an:
High-school teacher
Teacher at a community college
Professional development trainer
More degrees below. Enjoy!