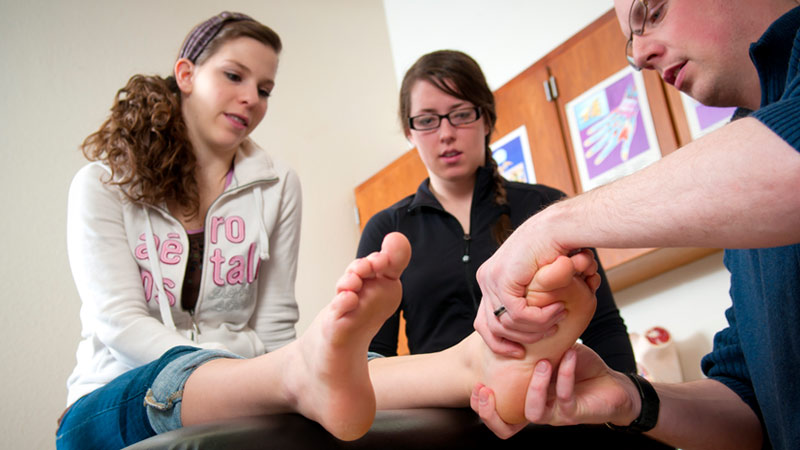 Get athletes back into the game.
As any athlete will tell you, playing sports can take a toll on the body. This program prepares you to help athletes prevent and recover from injuries or illness, regain strength, and get back into the competition.
As a student in this program, you will form an advanced understanding of the human body, how it functions, and how it heals. You will put your skills and knowledge to real world practice, with opportunities to work with student-athletes on campus and with other patients in the community.
Graduates of the program are eligible to become a certified athletic trainer.
This program could be a good fit if you:
Enjoy athletics
Are interested in human health
Are strong in the sciences
Can think critically about problems
Have a caring disposition
With this degree, you could become a/an:
Certified athletic trainer
More degrees below. Enjoy!