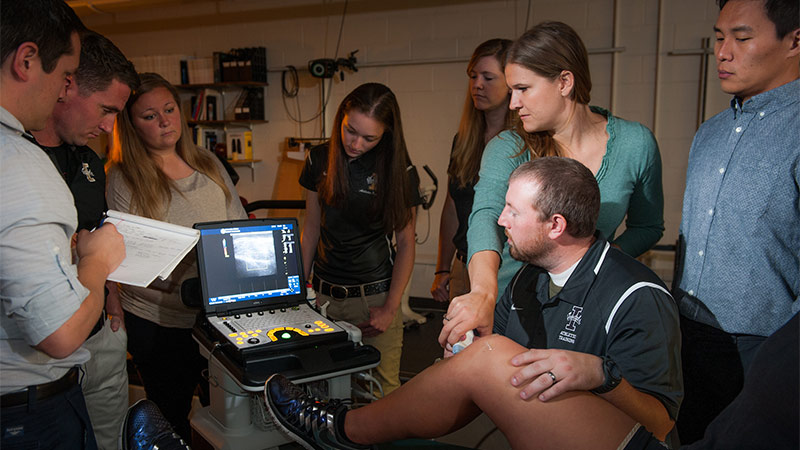 Advance your skills as a clinical practitioner.
As the nation's first Advanced Clinical Doctor of Athletic Training (DAT), this program is designed to improve your clinical practice in athletic training at any stage of your career.
The program provides advanced knowledge in the field and improves your professional clinical skills as a practicing certified athletic trainer. You will gain valuable clinical experiences, with opportunities to conduct original research in the field.
The program offers a flexible format that combines online and on-campus instruction. You will spend four weeks on the University of Idaho campus during each summer of the program then complete a clinical residency at a location of your choice.
This program could be a good fit if you:
Are a certified athletic trainer
Want to focus on clinical practice
Want to advance your education without disrupting your career
Are interested in conducting research in the field
Want to make an original contribution to the field
With this degree, you could become a/an:
Certified athletic trainer
More degrees below. Enjoy!