Martin Nyarko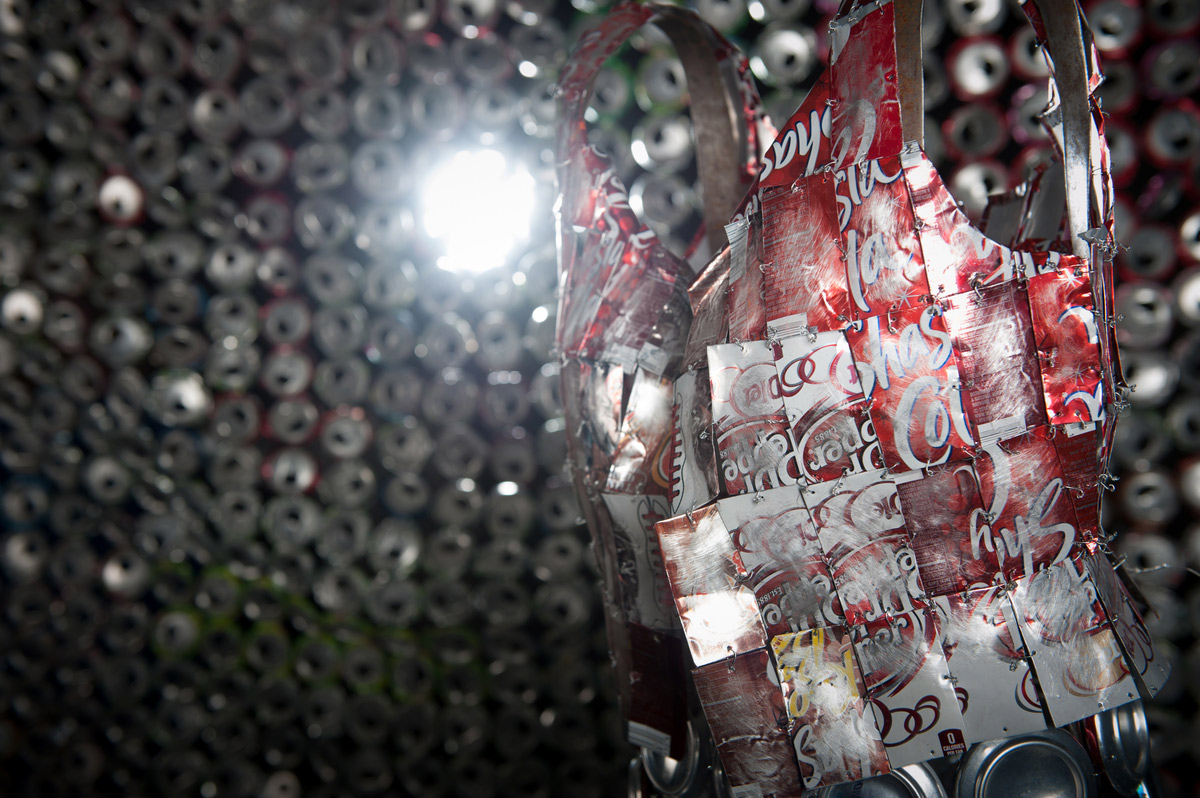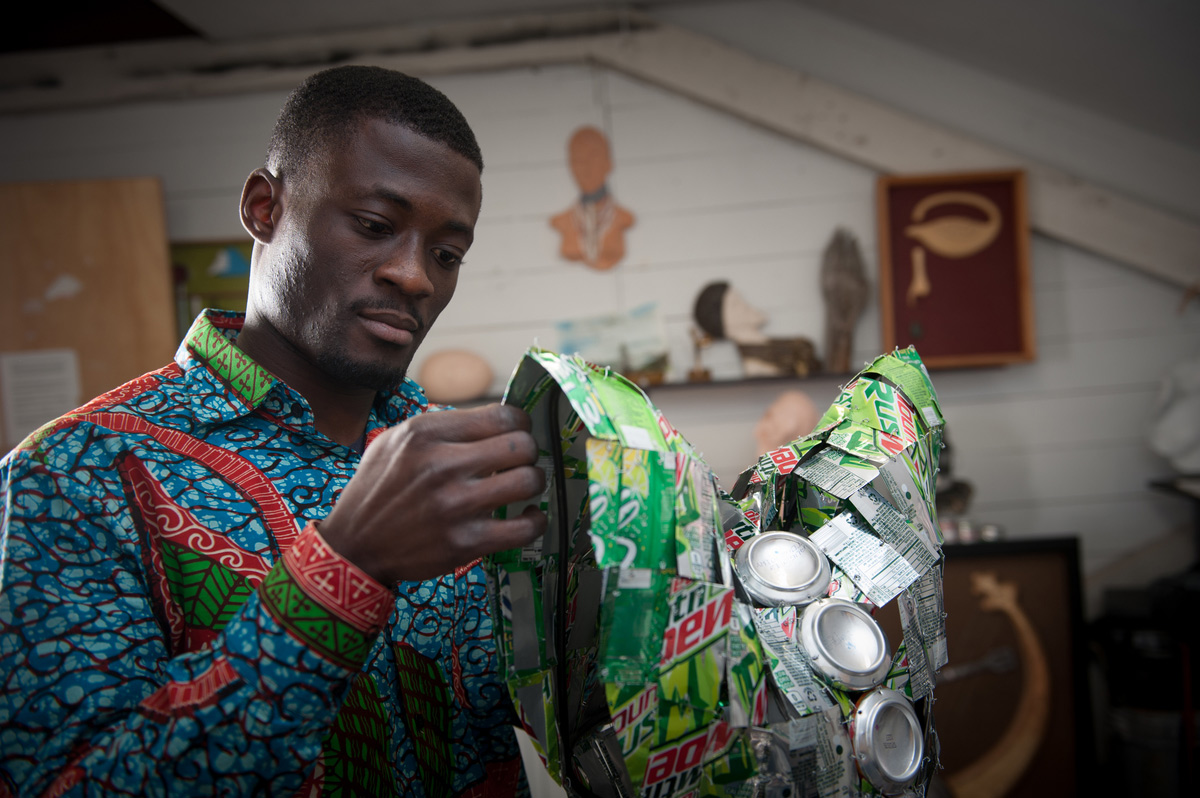 While the U.S. was ringing in the 2011 new year, people in Ghana were observing custom and remembering blessings of the previous year. In between the two countries, Master of Fine Arts student in art and design, Ghanian Martin Nyarko was flying across the Atlantic to begin his studies at the University of Idaho.
Just as he straddled two cultures that night, he has been building a bridge to connect them through his art over the last two years. Along the way, he has won awards and garnered attention.
"I don't really know why, but I really wanted to start the new year in Idaho," says Nyarko, from Kumasi, Ghana. "I felt it was important to be here."
From life on the equator to winter in the Idaho mountains, Nyarko is making a name for himself and his art, which is influenced by his home culture and by his experiences in Idaho.
As a youth, he and his friends would play with empty containers found in the local landfill. He'd make them into toys and crafts. While in the studio of another graduate student, a recycling bin full of pop cans with bright metallic colors at the corner of the room caught his eye and reminded him of his childhood games.
Inspired by the royal Kente cloth of the Ashanti's of Ghana, he began making strips out of the cans. While paying attention to their forms and color, he started weaving them into patterns similar to the Kente cloth, silk and cotton fabric made of interwoven cloth strips, and garments.
"It started with my cultural background, and I wanted to connect this culture in America with my own," says Nyarko. "The materials are from here, but my art work essentially communicates socio-cultural and trade influences. By upcycling, I create a second chance for the materials and offer viewers opportunity to learn a unique tradition (art) from mundane objects, something I started as a kid."
As Nyarko transformed the nature of his materials into cloth and ultimately a dress, he sought to show the connection between soda and its effects on the human body.
"As you would not want to wear a dress made out of pop cans because it is stiff and uncomfortable, think about what the contents are doing to you when you drink it," says Nyarko.
Martin Nyarko working on a piece The sculpture — which earned an innovations award on campus — almost wasn't though. When he talked to some faculty members in the department about his idea, they warned him it was too great a task and too time consuming. Spurred by the challenge, rather than discouraged, Nyarko took to creating his award-winning sculpture and continues to work on more sculptures from pop cans on a similar theme. He also took the tops and bottoms of the can to create a train on the dress and as a background.
"I really wanted to use the entire can, showing that it is more than a can, and how all the parts can become something different," says Nyarko.
Showing his work is something that as a young artist he can be proud of. Nyarko has exhibited in several venues in Moscow, including a recent show at the Reflections Gallery in the Commons.
It's an experience he wasn't able to have during his undergraduate education in Ghana. It was an unexpected benefit of a program he researched online while looking at graduate schools in the U.S. and U.K.
He found the UI through a personal connection, a friend working on a doctoral degree in chemistry here and who encouraged him to look at the MFA program in Idaho.
"I looked at the program and saw that it was a perfect fit for me," says Nyarko.
Nyarko hopes to continue with a doctoral degree and/or open an exhibit space in Ghana. He is also looking forward to teaching art.