Design-Build Program Connects Architecture Students with Real Clients
College of Art and Architecture program gives students the experience of seeing a real-life project from blueprint through build.
When students think about being an architect, they often think of working in an office with computers, designing skyscrapers, said Randall Teal, associate professor and program head for architecture in the College of Art and Architecture.
But architecture is more than that, and U of I's Design-Build Program is hoping to change that assumption for students and the community.
"Design-build opens up a new way of thinking about doing architecture. There's the possibility to do design with my hands, somewhere between being a builder and an architect," Teal said. "There's something very concrete in the connection with the community when people see what architecture can do for a group and a community."
Design-Build is a new program in the College of Art and Architecture and gives students an opportunity to design and build a real project over the course of a semester with the help of outside partners. Students complete the design work with the help of an instructor, and complete the preparation and work with contractors to build their design. The project is tied to a six-credit upper division studio course.
"In a design studio, you do a design project that's drawn or modeled," Teal said. "Design-build is trying to incorporate the design process that studio deals with and putting it into real materials and real assembly. It's a different way of learning things."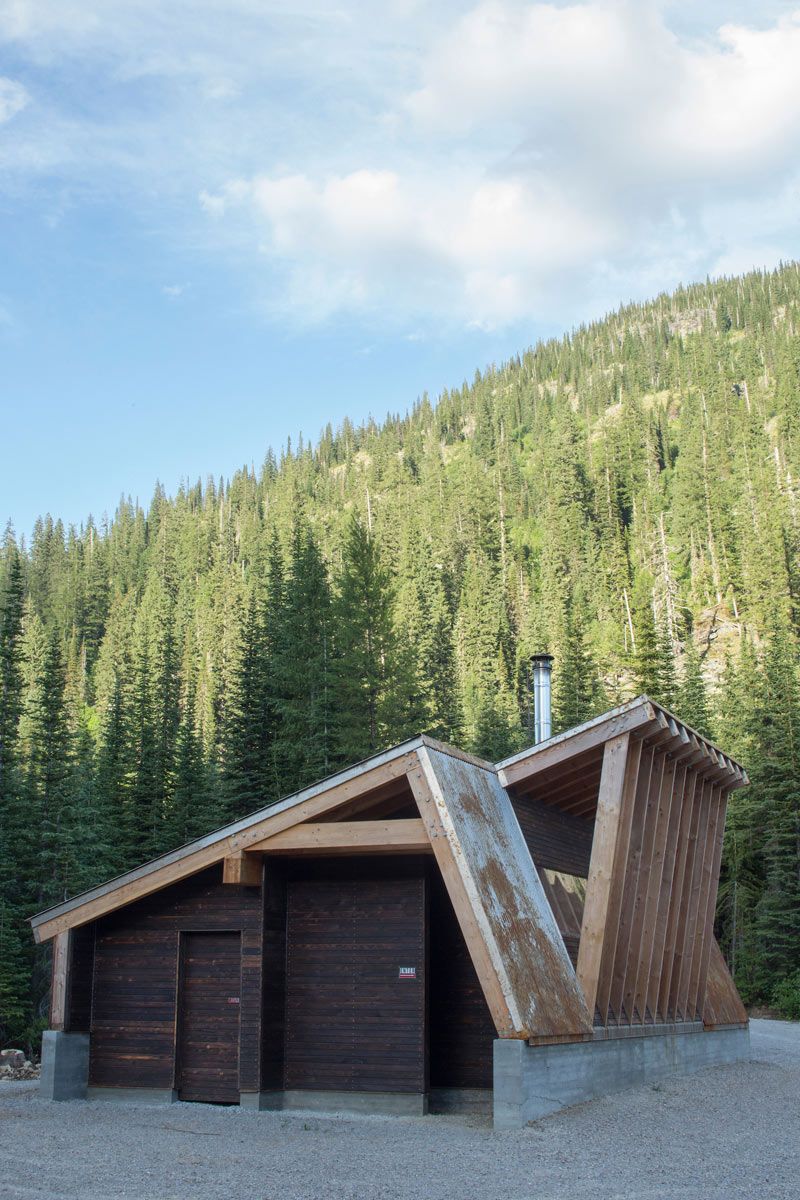 Working on Real-World Projects
During the spring 2016 semester, two dozen students designed the Moose Creek Warming Hut, and completed the construction over the summer. The hut is located on the Lightning Creek drainage on Moose Creek Road near Sandpoint and includes a wood-burning stove and a covered area to park snowmobiles.
The project was a collaboration with the Sandpoint Ranger District, the National Forest Foundation, Idaho Forest Group, Idaho Department of Parks and Recreation, and the Winter Riders Snowmobile Club.
The hut provides a gathering place for friends, a safe place for the public during snowstorms or a base camp for search and rescue parties in the remote North Idaho wilderness.
"The forest service was an ideal client, being an entity that's there for the public good," Teal said. "They were able to secure some government grants. The Moose Creek hut is a nice piece of what our program aspires to be and shows off the wild, rural character of who we are at U of I."
Finding the Right Clients
One of the challenges of a design-build project is finding the right clients with a project of the right size. Time is a huge constraint, because projects have to be completed within a semester, or a semester and the summer after. The client must also have a way to fund the project.
"Because of the location of U of I, we have different opportunities for different projects in this area. Doing a project in Troy, that's pretty close and a different urban condition than building a remote warming hut, hopefully responding to climate and culture that's unique to the region," Teal said.
Design-build programs give students an opportunity to see a project from start to finish, building skills and portfolio pieces that will be valuable as they enter the job market.
Scott Lawrence, an assistant professor of architecture, is the faculty member devoted to the Design-Build program. He said the biggest challenge for students is the logistical work of preparing materials.
"This gives them experience working with professionals, contractors and ordering source materials," he said. "Students do all the ordering and timing. It's a very different experience from a normal architecture studio because there's always that edge and there's a speed to it."
Working with clients also presents a new challenge.
"They learn a lot about interaction with clients, not only do the clients shape the project with the students, but the clients will drop in and students have to stop and interact with the client," he said.
Lawrence said each project is a learning experience for him.
"A lot of times, you as the professor don't know, but you do know the process to find out. What you're passing on to the students is the principle of, 'Oh, I know the process to find out,'" he said. "They're building this inventory of methodologies for figuring things out, which is what we want them to come away with."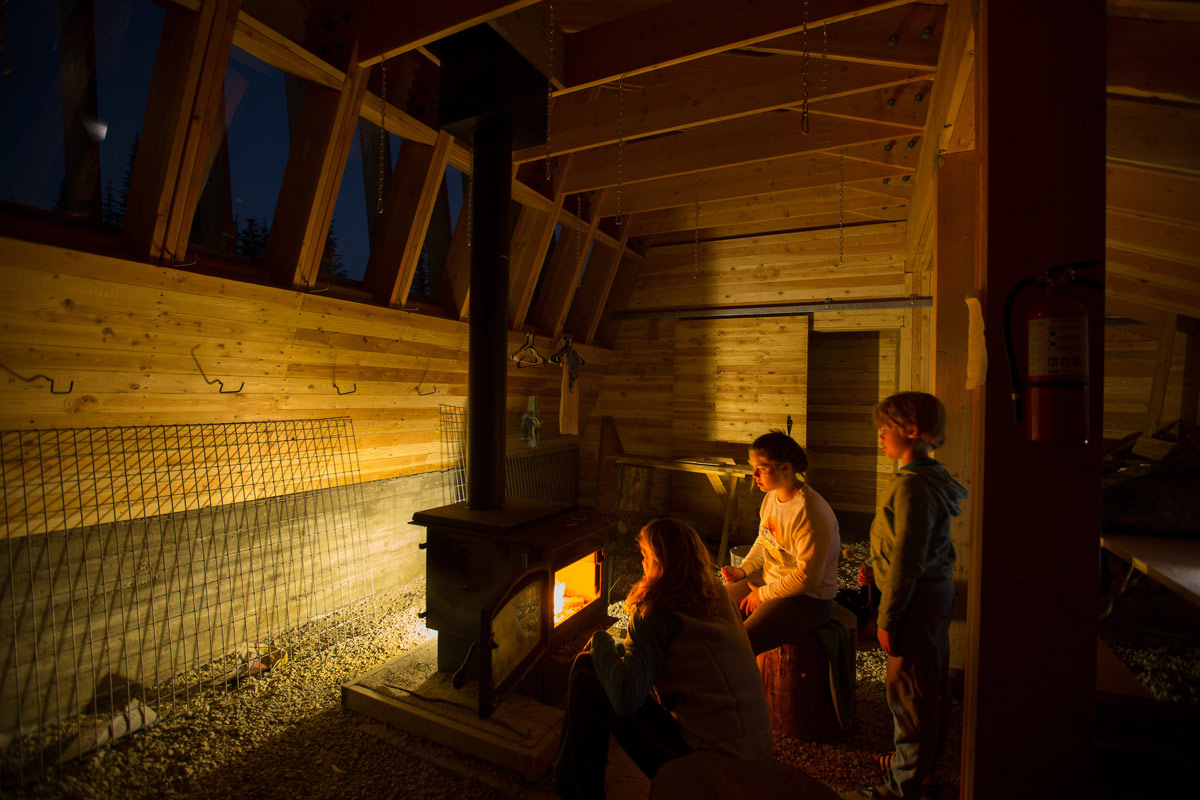 Building Student Portfolios
Lawrence said design-build projects make student portfolios stand out among their peers.
"It gives them a unique experience where they have a project they've seen all the way through and they can go into their first job and be useful more quickly," he said. "My goal is this experience is just one more thing that differentiates a U of I student."
A large component of the program is community service.
"That's a big part of what I want to do is help the community, whether that's the Palouse or the state of Idaho. The university can be an asset. We have these students who are willing and able, our hope is we'll be able to work with nonprofits or groups trying to make things for the community."
Article by Tess Fox, University Communications & Marketing.