University of Idaho has a bold goal to raise $500 million by the end of 2025. Thousands of Vandals have given nearly $400 million so far during the most ambitious fundraising campaign in U of I history. Here's why.
play video
Forging Idaho's Future
Learn more about how the University of Idaho is supporting students and our state.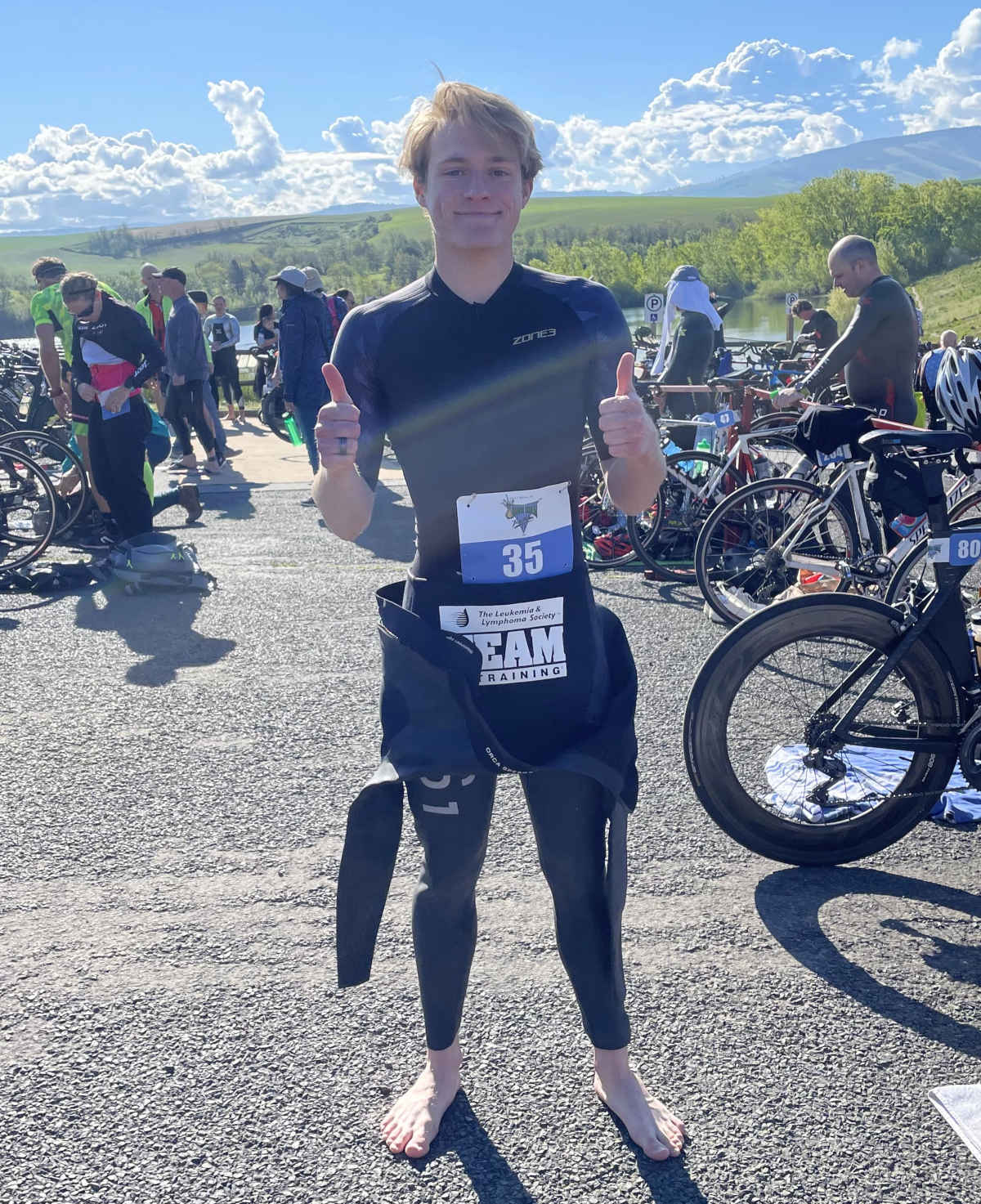 YOU POWER STUDENT SUCCESS
"The more I learn about public health, the more I want to apply what I've learned to help others."
Ethan Sunseri's commitment to sports and exercise led him to University of Idaho where he discovered a passion for public health. Through his coursework, internship at Vandal Health Ed and volunteer work with student-athletes, Ethan has launched himself into a lifetime of helping others live healthier lives.
EDUCATION IS ABOUT
MORE
THAN CLASSES

75%
of information is retained through hands-on learning vs. 5% for lecture

Nationwide
79.9%
of eligible interns receive a job offer after graduation

49%
of employers prefer college graduates with experiential learning on their resume
You Power Sustainable Solutions for Idaho
"We're planting plants that can be turned into metal products."
Rare earth elements (RREs) are vital to daily life. They're also notoriously difficult, expensive and dangerous to extract.
But what if we could extract them using plants or a harmless, easy-to-grow bacteria?
U of I is actively exploring these sustainable, safe methods that could extract the rich deposits in Idaho to reduce dependence on foreign suppliers.
THE NEED IS
GREAT
AND GROWING

U of I students had
$25M
in total unmet need for 2020-21

By 2025,
62%
of all jobs in Idaho will require some education beyond high school

Only
44%
of Idaho's young adults hold a college degree or professional certificate
YOU POWER A THRIVING IDAHO
"If I wouldn't have sought their help, they would have kicked me out and I would have an eviction on my record."
Students in the College of Law are keeping more people in their homes in one of the tightest markets in the country: Boise. This free legal assistance prepares students to practice law while helping people stay housed, safe and employeed.
IDAHO
THRIVES
ON WORKFORCE-READY GRADUATES

U of I is ranked in the top
15%
for social mobility among national universities

U of I grads make $104K
on average by mid-career

$53.4K
average early career pay for graduates
BE UNSTOPPABLE
Give Boldly
Your generosity and compassion power student success, sustainable solutions and a thriving Idaho for all.
MAKE YOUR IMPACT
OTHER WAYS TO BE UNSTOPPABLE
Explore the many options — from donor-advised funds to gifts of real estate — to create a legacy of excellence for a thriving Idaho.
CREATE YOUR LEGACY
TOGETHER, WE ARE BRAVE.
WE ARE BOLD.
WE ARE UNSTOPPABLE.
Vandals dare to think bold. Not kind of bold, but transformative, world-changing BOLD. We see a BRAVE. BOLD. future in which Idaho's next generation of UNSTOPPABLE leaders forge paths for others to follow, drive sustainable solutions and take on any challenge to create a prosperous and thriving Idaho. You can make this vision a reality because, together, we are Brave, we are Bold and we are Unstoppable. For students, for Idaho and for the world.
GIVE TODAY