Water
Idaho's mountains accumulate snowpack in the winter months, which feeds Idaho's watersheds in the spring and summer months. The gradual melting and runoff during the spring and summer provides streamflows, fills reservoirs and replenishes groundwater for the warmer, drier months. Several major aquifers in Idaho provide significant storage of groundwater. These groundwater resources are vital to the water supply for food production and processing, as well as commercial, household, industrial and municipal needs.
The pattern of water availability for Idaho's economy is changing. Decreasing snowpack, increasing rain-on-snow events, earlier peak streamflow and less summer precipitation will lead to increased flooding, drought, greater challenges for water storage and risks to habitat and health.
To learn more about impacts of climate change on Idaho water resources, please click on the icons to the right to open the water technical report and snapshot.
For additional tools and resources on climate change and water, please click the icon to the right.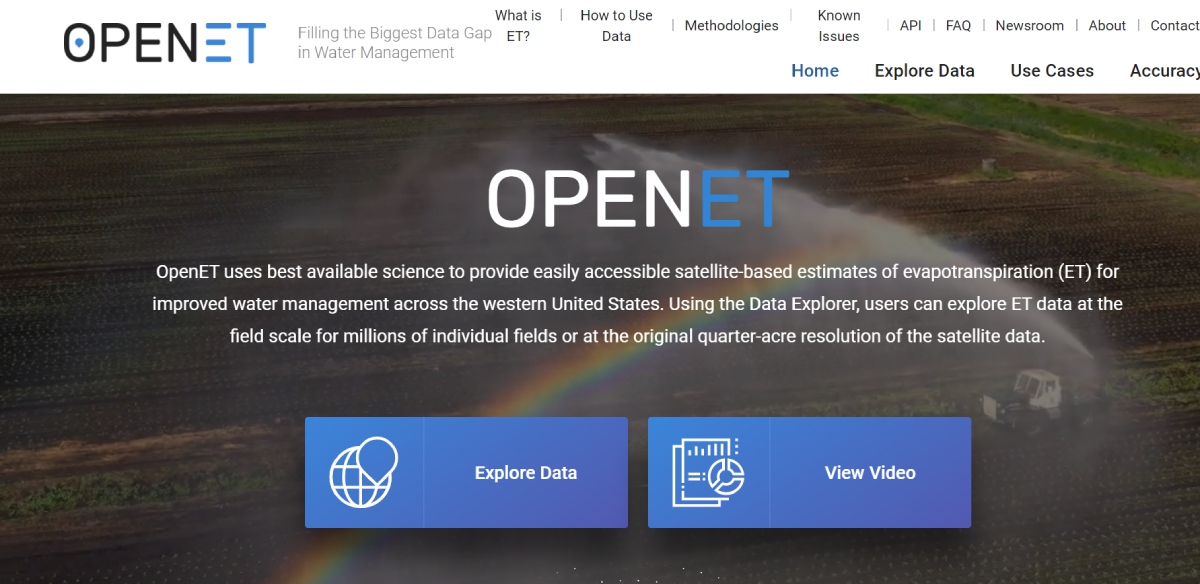 OpenET is an online platform that provides access to satellite-based estimates of water consumed by crops and other plants.
Click here to explore more.