Taking the Lead
Reetz Encourages Students With Autism to Follow His Lead
David Reetz is proudly and openly on the autism spectrum.
It motivates his plans to become a professor in a STEM field and use the platform of a college instructor to assist and encourage neurodivergent students to overcome barriers in higher education.
Reetz, a graduating senior from Boise majoring in biological engineering with minors in mathematics, mechanical engineering, and bioethics, will be returning to the University of Idaho for a graduate degree next Fall.
"There is an underrepresentation of neurodivergent people in university STEM fields," Reetz said. "That's a big drive for me, and an end goal for my career. I want to facilitate support for students."
Spurred in part by his family visits to the Oregon coast, Reetz learned to love biology as a child.
"There were so many little animals and plants I was interested in," Reetz said.
His mother, a physician, helped him explore microbiology and human health from a young age, which furthered a curiosity for how the tapestry of life works, how it came to be, and how to harness it for a better future. It led to an appreciation for philosophy.
"I took a lot of philosophy classes, and it taught me how to think," he said. "I think it's helped me with problem solving."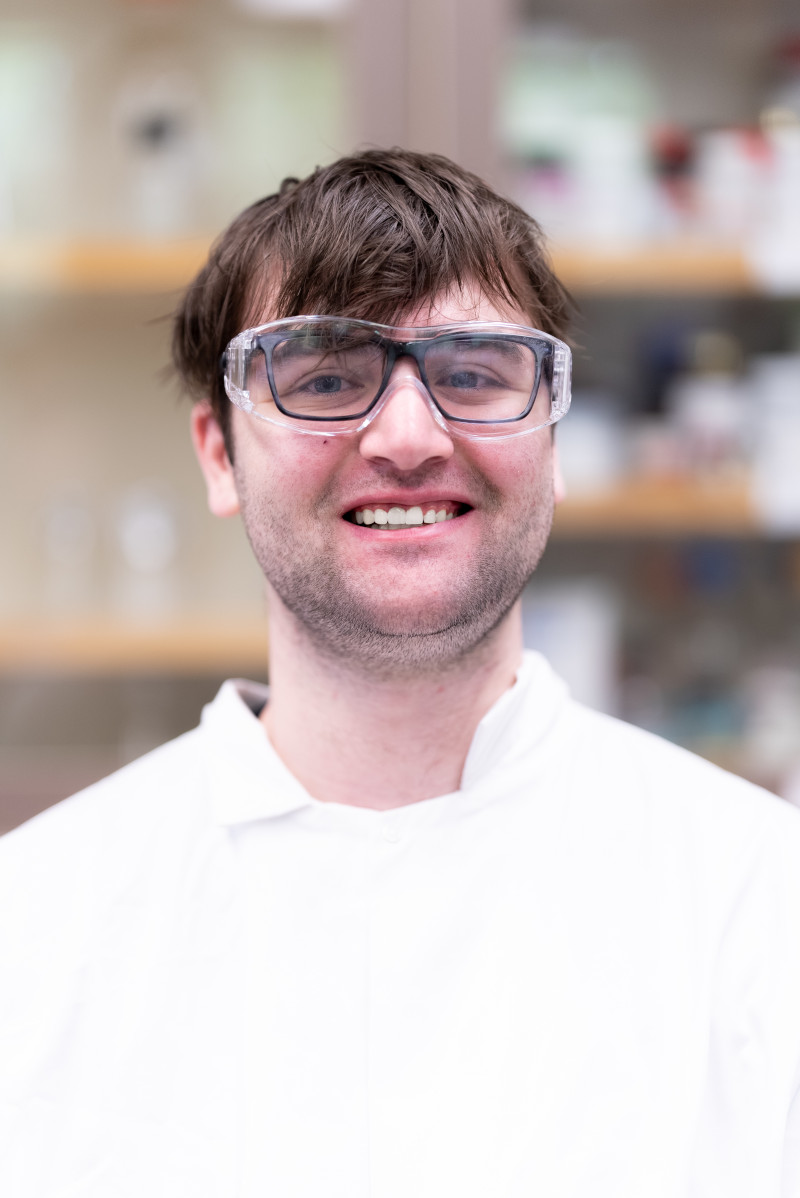 An inquisitive mind and a desire to investigate earned Reetz a summer college internship studying biology while in high school. That's where his academic goals were launched.
At U of I, Reetz' analytical bent resulted in a Pohl award from the Department of Biological Sciences. He also earned an Idaho NASA Space Grant Consortium internship and most recently a $7,300 NASA scholarship that will allow him to continue his research in Summer 2023.
His curiosity and desire to develop therapeutics is behind Reetz' twin research projects in the labs of physicist Professor Marty Ytreberg and microbiologist Associate Professor Paul Rowley. Between both labs, Reetz has been conducting experimental and molecular modeling to understand yeast killer toxins. Understanding these toxins could lead to novel therapeutics to fight fungal infections.
"The killer toxins we work with are proteins specific to these yeasts," Reetz said. "My primary focus is on common brewer's yeast; the stuff that makes your bread, certain strains of it make toxins that kill other yeasts."
Fungal infections — especially those caused by fungi that are resistant to known antifungal drugs or antibodies — are dangerous to people with underdeveloped or weakened immune systems.
Reetz is developing protein models that will help researchers understand how the toxins interact with other molecules.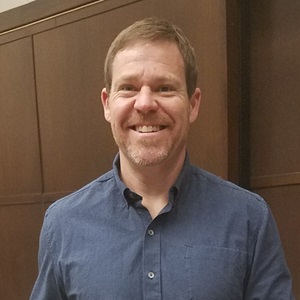 "My work focuses on what those molecules look like," Reetz said. "We have little structural data, and no idea what one specific protein looks like, so I get to use brand new tools that are a combination of computational modeling and biochemical assays; procedures that help us understand biomolecular functions. They can provide us with information to generate further hypotheses about these structures."
Reetz spends significant time in the Rowley lab gathering data, performing experiments and writing research proposals.
"Since joining my lab, David has developed skills and techniques to create computer models of proteins using the latest protein folding and molecular dynamics algorithms," Rowley said. "I can see him breaking new ground in antifungal protein research, design and application."
In addition to his lab work, Reetz tutors U of I students in calculus, chemistry, biology, math, engineering and physics. As a former member and peer mentor of the Raven Scholars program, Reetz supported similar underrepresented neurodivergent students as they settle into campus life. He also participates in outreach events hosted by the College of Science to promote student diversity and improve recruitment.
"I see massive potential in this young scientist to make valuable future contributions to biological sciences research," Rowley said.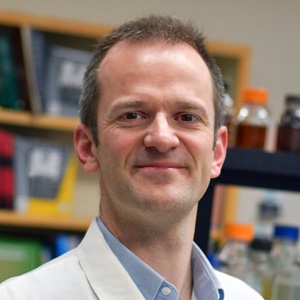 Gibb Hall 132
208-885-4160
Although his campus work focuses on biology with a physics aspect, Reetz major includes engineering.
"I want to facilitate support for students."

— David Reetz, senior biological engineering major
"I'm kind of an anomaly in that a lot of people studying engineering have designs on environmental engineering, the impact and reduction of emissions, or wastewater treatment alongside civil engineers to manage culture wastewater, or developing prosthetics, managing bioreactors if they are focusing on bio-development," he said. "I am interested in the structure, function and relationship of proteins."
Moving to Moscow to pursue a higher education and away from his home in Boise, his parents and the comfort zone they provided was a big step for someone on the autism spectrum, Reetz said.
"I needed independence," he said. "I was excited to live on my own."
His decision to become a Vandal and attend university in Moscow furthered his academic and individual development, he said.
The combination of research opportunities in coordination with the Ravens program and its support network of campus services, social, and life skills coaching have been instrumental in Reetz' success, he said.
"I broke out of my apprehension to socialize, and it forced me to come out of the bubble," he said.