Meet Our People
Information Technology Services (ITS) Leadership
Information Technology Services includes five departments and functions directly reporting to the Vice President of Information Technology and Chief Information Officer Dan Ewart. These units include more than 70 staff and 25 student employees committed to delivering friendly, timely and customer-focused service and collaborative technological solutions. The ITS leadership group meets weekly to discuss IT strategies, projects and issues.
Dan Ewart
Vice President of Information Technology and Chief Information Officer
Margo Holthaus
Executive Assistant to the Vice President for Information Technology/CIO
Mitch Parks
Chief Information Security Officer
Vacant
Director, Customer Experience and Engagement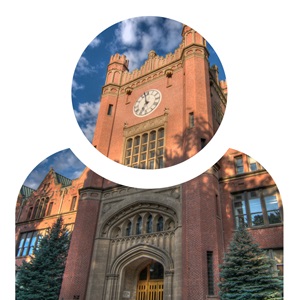 Kali Armitage
Director, Enterprise Applications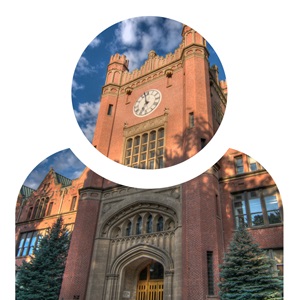 Leadership Team
The Office of the Vice President of Information Technology and Chief Information Officer
Dan Ewart
Working closely with the rest of the University of Idaho's executive team, a wide-ranging customer base and the ITS staff, Dan helps identify, lead and execute ITS technical strategies that move the university forward in achieving its goals and strategic initiatives.
Executive Assistant to the Vice President for Information Technology/CIO
Margo Holthaus
The executive assistant provides daily and comprehensive multi-leveled administrative services and support to the entire ITS organization including the VP of IT/CIO.
Chief Information Security Officer
Mitch Parks
University of Idaho is committed to providing an environment that protects the privacy and security of information and electronic resources necessary to support our mission of teaching, learning and research. ITS's Information Security Officer provides policy and security oversight for institutional information and technology resources, providing a structured approach to information risk management for the campus.
Customer Experience and Engagement
Director, Brian Cox
Customer Experience and Engagement (ITS-CEE) supports the use of technology for University of Idaho students, faculty, staff and visitors as they experience and explore the university's technology resources. Relationships matter to ITS and cultivating partnerships to help the university community achieve their goals is this unit's #1 priority.
ITS-CEE is comprised of the Technology Solutions Partners (employee service team), the Student Technology Center (student service team), Executive Technology Consultants (executives service team), the Technology Depot and the Records Center. In addition to incident support, these groups offer a variety of services including defining equipment lifecycle plans; consulting, procurement, and installation of hardware and software and training on the use of many standard technologies at the U of I.
Enterprise Applications
Director, Kali Armitage
Enterprise Applications implements and maintains information systems that support university operations. These systems include enterprise business applications such as Banner, VandalWeb, FAMIS (facilities management), TouchNet (payment gateway), and Sitecore (the University's website). The team also supports a number of custom-developed applications that serve departments across the university.
Enterprise Applications provides the following services: administration applications support-technical and functional; system applications development and enhancement; data integration; and database management-to ensure reliability, stability and performance. The team's focus is on providing outstanding customer support and maximizing the end user experience. They help colleges and departments identify the appropriate technology solution for real business problems with the goal of increasing overall productivity and efficiency.
Technology Infrastructure and Innovation
Director, Dave Lien
Responsible for the University of Idaho's information technology infrastructure, including data networking, server hosting, classroom technology and the deployment of software to computers. The unit provides system design, system management and operational support for a wide variety of technology-based systems. This ITS unit relies heavily on processes and standards to maintain an infrastructure environment that is efficient and cost-effective while also striving to maintain the security of the university's sensitive data.