Women in Engineering Exploration for 9th - 10th Grade Women
Save the Date: February 8, 2019
Learn more about engineering, science, technology, math and college life during Women in Engineering Exploration (WIEE):
Design and build cool projects
Meet female engineering professionals
Explore engineering laboratories on campus
Learn about college life from U of I students
Win prizes
Questions?
Email Marie Wagner, Student Services Program Coordinator, at mariew@uidaho.edu.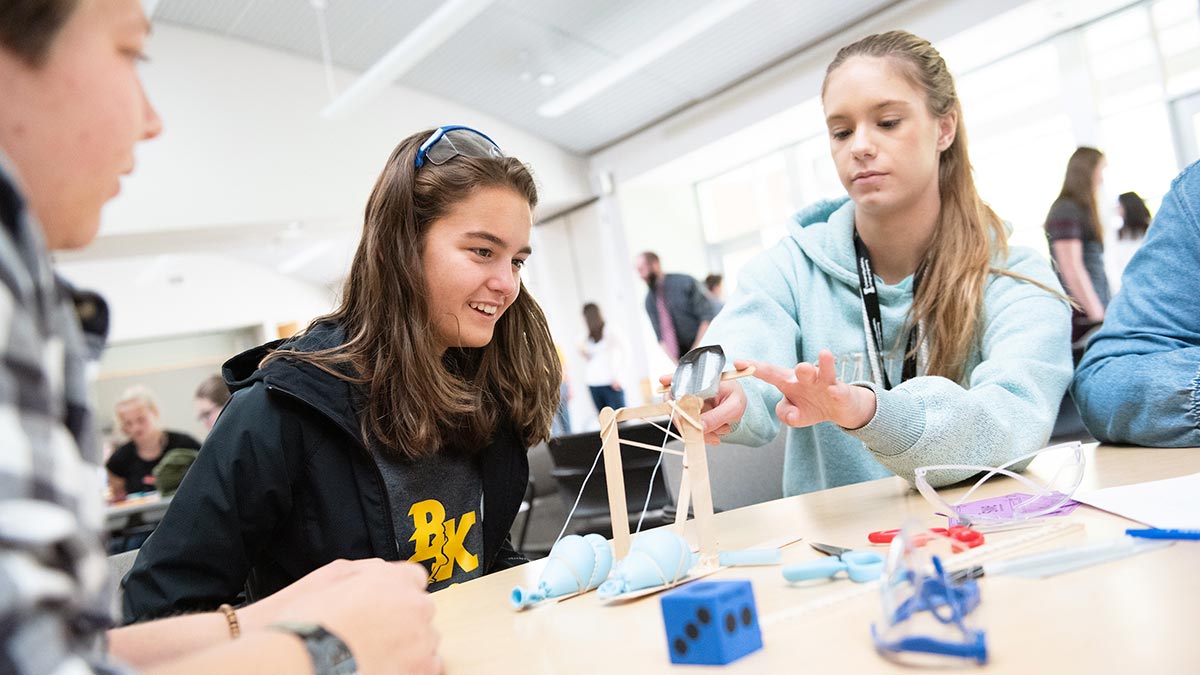 Free overnight stay in U of I housing. Lunch and snacks provided. Travel scholarships are available.
Registration closes Tuesday, Feb. 5
This event is held in partnership with the University of Idaho Society of Women Engineers (SWE).
2019 Schedule*
*Events and times are subject to change.
7:30 a.m. – 8 a.m. Event Check-in, Integrated Research and Innovation Center (IRIC) Atrium
8:00 a.m. – 8:30 a.m. About the U of I College of Engineering and ways you can get involved in the Idaho Society of Women Engineers, Grand Challenge Scholars Program, Engineering Ambassadors and more, IRIC Atrium
8:45 a.m. – 9:45 a.m. Explore engineering, majors and future careers, IRIC
9:45 a.m. – 10:00 a.m. Break
10 a.m. – 10:15 a.m. Department Scavenger Hunt, IRIC Atrium
10:15 a.m. – 11:00 a.m. Engineering Design EXPO, Location TBD
11:15 a.m. – 12:15 p.m. Lunch at the HUB
12:30 p.m. – 12:45 p.m. NAE Grand Challenges of the 21st Century Activity, IRIC Atrium
12:45 p.m. – 2:00 p.m. Engineering activities, IRIC Atrium
2:00 p.m. – 2:15 p.m. Break, IRIC
2:15 p.m. – 2:45 p.m. Prizes, IRIC Atrium