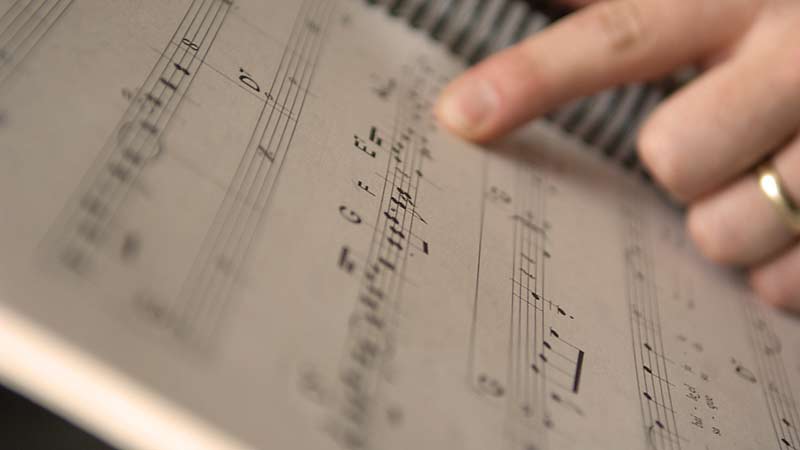 The making of musical composers.
Designed to meet the needs of professional performers, composers, and studio or school music teachers, this program is ideal for students who want to pursue the curriculum as a terminal professional program or as a foundation for doctoral study.
As a student in this program, you will receive rigorous instruction from a first-class faculty of accomplished soloists, chamber and orchestral musicians, conductors, composers and teachers. Areas of concentration include music education, performance, composition, accompanying, and piano pedagogy and performance studies.
This program could be a good fit if you:
Hold a bachelor's degree in music or related field and want to explore your compositional goals
Are interested in new music reading sessions with large ensembles and guest artists
Value risk-taking and want to explore new sounds within a supportive community
Want to learn more about the music of our time, including music by non-male composers and composers of color
Are interested in pursuing a doctorate
With this degree, you could become a/an:
Professional musician
Composer
Arranger
Conductor
Soloist
Opera singer
Orchestra member
Band member
Vocal teacher
Instrument instructor
Recording artist
Studio musician
Music teacher
More degrees below. Enjoy!