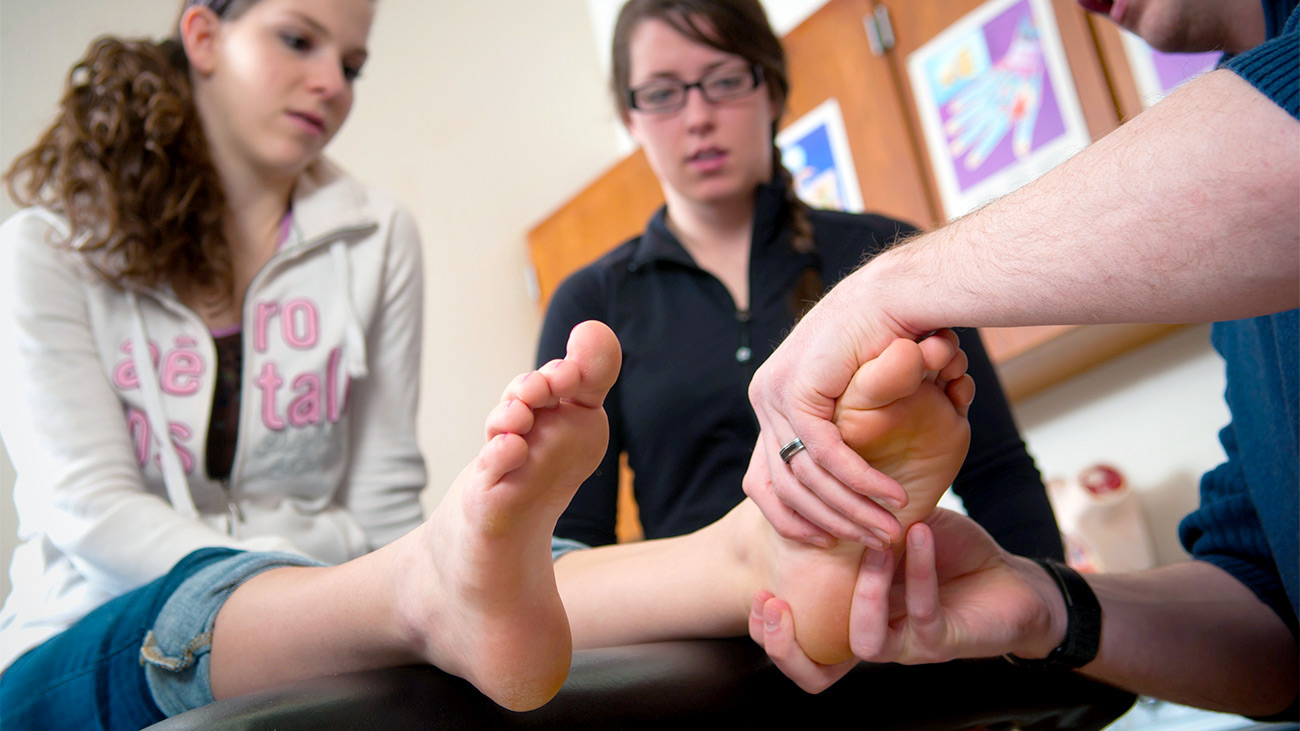 Your future in physical therapy starts here
Does a future in a dynamic, challenging health care environment and being part of the teams that offer physical therapy to patients appeal to you? If you see physical therapy, occupational therapy, physician or other health-care related professions in your future, then the pre-physical therapy focus of the exercise, sport & health sciences is for you.
This program includes the scope of movement sciences, including human anatomy and physiology, human nutrition and athletic injury in combination with the electives of your choice to tailor the degree to your skills and interests. Combining classroom teaching, hands-on learning and service-learning experiences, you'll graduate with real-world skills that give you a competitive edge in graduate applications and career pathways.
This program could be a good fit if you:
Want to enter graduate school for a health-related profession.
Have a holistic view of the human body.
Enjoy interacting with and helping other people manage their health.
Are interested in biomedical and clinical research.
Sciences are your strong suit.
With this degree, you could become a/an:
Physical therapist
Physical therapy aide
Occupational therapist
Physician
Physician assistant
Chiropractor
Athletic trainer
Exercise physiologist
Fitness specialist
Cardiac or pulmonary rehabilitation specialist
Personal trainer
Fitness director
Director of worksite or corporate wellness
Strength and conditioning coach
Other health professional
More degrees below. Enjoy!