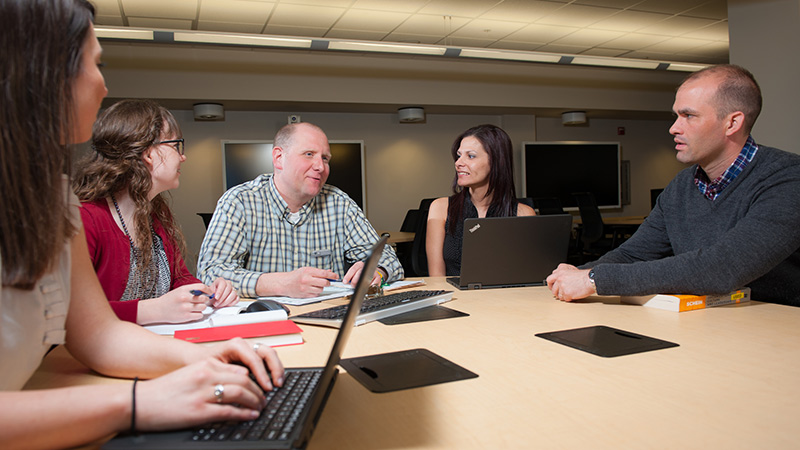 Lead positive change in local education.
This program prepares education professionals for leadership positions in public or private education systems, including K-12 districts and community colleges. The degree is designed for experienced educators who want to perform and apply research to address practical problems relevant to their personal careers and local educational landscapes.
As a student in this program, you will lead original dissertation research, likely within the context of your professional work, with a focus primarily on real-world, real-time applications in your local community. Students graduate proficient in program evaluation, case study and action research.
This program could be a good fit if you:
Have at least three years of professional teaching experience
Want to improve your effectiveness in the classroom
Are interested in education-related research
Want to be at the forefront of instruction techniques
With this degree, you could become a/an:
Master teacher
Curriculum specialist
Administrator
Supervisor
More degrees below. Enjoy!